KEYNOTE SPEAKERS
& PANELISTS
Featured Keynote Speakers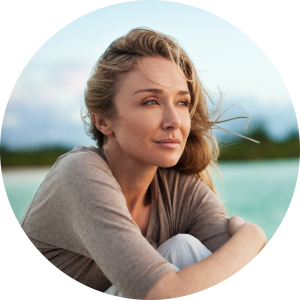 Alexandra Cousteau
Oceans 2050
Alexandra Cousteau is the President & Co-founder of Oceans 2050, a campaign and action platform dedicated to restoring abundance to the oceans. By providing a new solution framework for industry change makers, startups, the next generation of leaders and underserved communities, she helps to unify those who have the ability to see our ocean thriving. Through her organization, Oceans 2050, she and her team of pioneers are on a mission to build a blue commonwealth around a shared vision.
Alex Dehgan
Conservation X Labs
Dr. Alex Dehgan is the CEO and co-founder of Conservation X Labs, an innovation and technology startup focused on conservation. Conservation X Labs both builds new technologies for addressing the underlying drivers of extinction, and harnesses open innovation & mass collaboration to attract new solvers and new solutions. Alex is also a Professor of the Practice of Sustainability and the Global Futures Fellow at Arizona State University. He previously served as the Chief Scientist at the U.S. Agency for International Development (USAID), with rank of Assistant Administrator. Alex founded and led the Office of Science and Technology (OST), and creating the vision for and helped stand up the Global Development Lab, the Agency's DARPA for Development. Alex was also part of the founding team of USAID's Policy Bureau. Prior to USAID, Alex worked in multiple positions at the Dept. of State, including on the Policy Planning Staff and through overseas service under the Coalition Provisional Authority in Iraq, using science to support bilateral diplomacy, including Arab-Israeli relations, engagement with Iran, through leading the science aspects of President Obama's Cairo Initiative.
Alex was the founding country director of the Wildlife Conservation Society Afghanistan Program and helped create Afghanistan's first national park. Alex is the author of the book, The Snow Leopard Project, which describes the effort, which was selected by the journal Nature's book editor as one of the top five science books of 2019. Alex holds a Ph.D in Evolutionary Biology from The University of Chicago and a J.D. from the University of California, Hastings College of the Law. Alex has won multiple awards from the Departments of State and Defense, as well as being named an Icon of Science, the World Technology Award, and in 2020, being given the University of Chicago's Medical and Biological Alumni Association's highest honor.
Technology, Innovation, Development, Equity
Enjoy bite-sized presentations from leading experts on a variety of oceanic themes.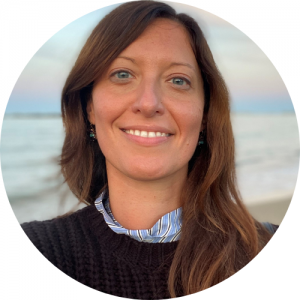 Piera Tortora
Organisation for Economic Co-operation and Development
Prior to joining the OECD at the start of 2011, Piera conducted and managed economic analyses on a range of policy issues relating to economic development in low and middle income countries. In 2008-2010, she worked at the Food and Agriculture Organisation of the United Nations (UN-FAO) providing policy advice to the Governments of Togo, Burkina Faso, Kenya and Syria on food security and poverty reduction policies. Previously, she worked as an independent consultant on the economic strategy for the North Kordofan State in Sudan (2007) and for the Italian natural resources management agency and the Italian water resources management organisations, mainly conducting ex ante policy impact analyses. In 2006, Piera served at the United Nations Economic Commission for Europe, where she conducted studies on migrations and violence against women. Piera has a passion for teaching: she lectured at the Graduate Institute of Geneva, the Master in "Human Rights and Conflict Management" of the University Sant'Anna in Pisa and at the University of Rome "La Sapienza".
Piera holds a PhD in Economics from the University of Rome "La Sapienza".
Technology, Innovation, Development, Equity
Enjoy bite-sized presentations from leading experts on a variety of oceanic themes. 
Emily Hazelwood
Blue Latitudes LLC
Emily is a marine conservation biologist, entrepreneur, and offshore energy consultant. She is a co-founder of Blue Latitudes LLC, a certified women-owned small business and marine environmental consulting firm that works with government and industry to unite science, policy, and communications to solve the ecological challenges associated with re-purposing offshore oil and gas platforms as reefs via the Rigs to Reefs Program. Emily is also a co-founder of the Blue Latitudes Foundation, a 501(c)(3) non-profit organization dedicated to seeking out opportunities for conservation at the intersection of industry and the environment. As a leader and explorer, she is committed to elevating the scientific understanding of our oceans in communities worldwide and has led scientific research expeditions around the world from Malaysia to the Kingdom of Tonga. In 2018 Emily was recognized on Forbes 30 Under 30 list in the energy sector for her work developing sustainable, creative, and cost-effective solutions for the environmental issues that surround the offshore energy industry.
Amber Sparks
Blue Latitudes LLC

Amber is an environmental scientist, oil and gas consultant and entrepreneur. She is a co-founder of Blue Latitudes LLC and the Blue Latitudes Foundation.  Her expertise is unique, using technology to facilitate the intersection of science and communication. A former Ocean Curator at Google in partnership with the Sylvia Earle Alliance, she engineered and launched intelligent map layers in Google Maps that distill and relate complex concepts in ocean science for a variety of audiences. Ms. Sparks also has an established foundation as a scientist. A former National Science Foundation Researcher at the California Academy of Sciences, she developed a curiosity for using artificial habitats to mitigate anthropogenic losses and degradation of natural habitats. In California, the Rigs to Reefs program is an active example of this. In 2018 Amber was recognized on Forbes 30 Under 30 list in the energy sector for her work developing sustainable, creative, and cost-effective solutions for the environmental issues that surround the offshore energy industry.
Technology, Innovation, Development, Equity
Enjoy bite-sized presentations from leading experts on a variety of oceanic themes. 
Elena Perez
World Economic Forum
Elena Perez recognizes the inextricable links between people and the environment. She has worked across multiple sectors to support marine research, environmental justice and climate resilience and has witnessed the value of equitable approaches. In her current role as Ocean Resilience Lead at the World Economic Forum she works to strengthen the connections between ocean resilience and human resilience. Elena obtained an interdisciplinary master's in marine conservation from the Scripps Institution of Oceanography and aims to incorporate diverse perspectives to create more robust, comprehensive, and inclusive solutions that tackle global and local challenges.
Dive into three immersive conversations on blue justice, climate change, and building a low-carbon future.
Ensuring Sustainable Livelihoods and Blue Justice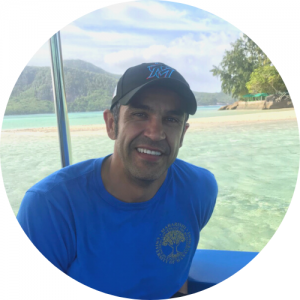 Fernando Bretos*
The Ocean Foundation
Fernando is a conservation scientist who focuses on the restoration and health of tropical coastal and marine habitats and the study and conservation of marine migratory species. At The Ocean Foundation he is Program Officer overseeing the CariMar Initiative which engages the countries of the Caribbean Sea and Gulf of Mexico to work collaboratively in protected shared marine resources.
During 12 years at Phillip and Patricia Frost Museum of Science, he created Museum Volunteers for the Environment, which since 2007 engaged over 12,000 Miami residents in restoring over 25 acres of mangrove, dune and coastal hammock. Currently he is leading a multinational effort to create a marine protected area network in the Gulf of Mexico called RedGolfo de Mexico. He oversees other projects to protect critical Caribbean habitats and endangered marine species such as elkorn coral, sea turtles and sawfish. He holds a Master's degree from the University of Miami's Rosenstiel School of Marine and Atmospheric Science and a Bachelor's degree in biology from Oberlin College. Fernando is a Kinship Conservation Fellow and National Geographic Society Fellow.
Eduardo "Lalo" Boné Morón
EDF – Cuba Oceans Program
Lalo is the Senior Manager of EDF's Cuba Oceans Program and in this role, he leads partnerships to develop and implement projects that support fisheries sustainability and conservation. As part of this work, Lalo helps build and strengthen learning networks that provide collaborative work platforms for fishing communities, scientists, managers and conservationists. Together with Cuban colleagues, he facilitates scientific initiatives including the development of a bioeconomic model for priority Cuban fisheries and an analysis of opportunities for the recreational fishing sector in Cuba.
He also connects this work to EDF's broader efforts in Latin America and the Caribbean by designing regional strategies and exchanges for sustainable management of multispecies fisheries using an ecosystem-based approach.  Eduardo is a biologist from the Autonomous University of Mexico (UNAM) and an Industrial Engineer from the Instituto Tecnológico Autónomo de México (ITAM). He holds a dual master's degree in Conservation Leadership from Colorado State University (CSU) and Colegio de la Frontera Sur in Mexico (ECOSUR). Prior to joining EDF in 2016, he managed and directed conservation projects in Latin America, Africa, Europe, and the United States since 2000 with various institutions including the United Nations Development Program (UNDP).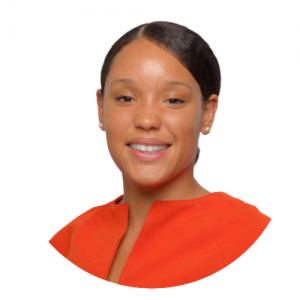 Asia Williams
The Waitt Institute
Asia Williams has joined the 
Waitt Institute
 as Blue Economy Manager. Prior to joining the Waitt Institute, Asia served as a Blue Economy Consultant for the 
Branson Centre Caribbean
, supporting Blue Economy entrepreneurs to access grants, finance, and training opportunities to grow their businesses. As part of this project, she also worked in partnership with the 
Inter-American Development Bank
 to assess how to diversify the tourism sector and make it more environmentally sustainable.
Nicole Franz
UN Food and Agriculture Organization
Nicole Franz is a development economist with 18 years of experience in intergovernmental organizations, focusing on small-scale fisheries development and policy. 
From 2003 to 2008 she worked primarily on fish marketing, trade and policy issues as consultant for the Food and Agriculture Organization of the United Nations (FAO) and the International Fund for Agricultural Development (IFAD), Rome. In 2009-10 she was Fishery Planning Analyst at the Organization for Economic Cooperation and Development (OECD), Paris, focusing on fisheries certification. Since 2011 she works in FAO, since 2021 as lead of the Equitable Livelihoods team of the Fisheries and Aquaculture Division, where she coordinates the implementation of the Voluntary Guidelines for Securing Sustainable Small-Scale Fisheries in the Context of Food Security and Poverty Eradication (SSF Guidelines), with a particular interest in policy processes and stakeholder empowerment.
Shifting to a Low Carbon Ocean Future
Carleen Lyden Walker
North American Marine Environment Protection Association
Carleen Lyden Walker is the Co-Founder and Executive Director of NAMEPA (North American Marine Environment Protection Association) leveraging off her experience as a marketing and communications professional in the commercial maritime industry with over 40 years of experience.  She specializes in identifying, developing and implementing strategic marketing and communications programs that increase the visibility and effectiveness of NAMEPA as well as the development of educational resources promoting marine environment protection.  She works to develop strategic alliances between industry, regulators, conservation groups and educators to "Save the Seas".
In 2015, Ms. Walker was appointed a Goodwill Maritime Ambassador by the International Maritime Organization (IMO). She is a member of WISTA (Women's International Shipping and Trading Association), the Connecticut Maritime Association, the Marine Society of the City of New York, The National Press Club, WIMAC (Women in Maritime Association, Caribbean) and is a Past-President of the Propeller Club Chapter of the Port of NY/NJ. She was also elected to the Board of Trustees of the Tall Ships Foundation, Northeast Maritime Institute, and the New Era Academy Transportation Technologies Program in Baltimore. 

Ms. Walker is also Chief Executive Officer of Morgan Marketing & Communications, Chief Evolution Officer for SHIPPINGInsight, and the Co-Founder of the Consortium for International Maritime Heritage.  In 2010, she was awarded the Certificate of Merit by the United States Coast Guard and in 2014 a Public Service Commendation for her work on World Maritime Day and AMVER, respectively.  Ms. Walker graduated from Wellesley College with a BA in Political Science and History (minor in Economics) and studied Accounting at Cornell School of Business Administration.  She is a trained facilitator and media trainer and held a USCG Captain's license.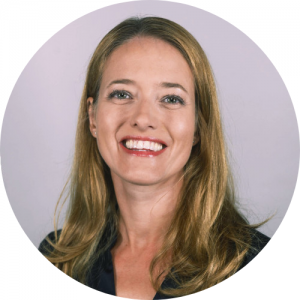 Ingrid Irigoyen
The Aspen Institute – Energy and Environment Program
Ingrid Irigoyen serves as the Associate Director, Ocean and Climate, for the Aspen Institute Energy and Environment Program. She develops new projects, leads existing workstreams on ocean and coastal sustainability and decarbonization of the ocean economy, and provides strategic advisory and facilitation services for partners striving to work collaboratively to address multi-sectoral ocean and coastal challenges. She serves as Director of the Aspen Institute Shipping Decarbonization Initiative, an effort to engage multinational businesses and U.S. policy makers to accelerate decarbonization of maritime shipping. As part of this work, she is the facilitator and project lead for the Cargo Owners Zero Emission Vessel Initiative (
coZEV
), a new collaborative initiative to harness the buying power of major cargo owners to accelerate the pace of decarbonization in container shipping. Prior to joining Aspen in 2018, she was a Senior Mediator and Program Manager at Meridian Institute, where she devoted 13 years to the design, management, and facilitation of collaborative efforts to solve environmental and sustainability problems, with a special focus on oceans and coasts.  Prior to that, Ingrid was a John A. Knauss Marine Policy Fellow with the U.S. National Oceanic and Atmospheric Administration. She holds a Master of Environmental Management from the Nicholas School of the Environment at Duke University and a Bachelor of Science in Environmental Science from the University of New Hampshire.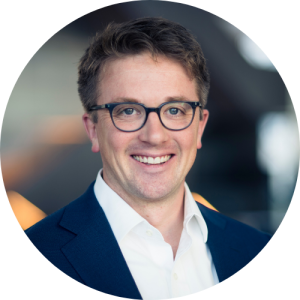 Tom Cunningham
Equinor Renewables US
Tom is a Senior Public Affairs Manager at Equinor Renewables US, responsible for leading stakeholder engagement for the Beacon Wind project in the US Northeast and for supporting strategic engagement across the US. Previously he was a senior director for government affairs for Equinor in Washington, responsible for international affairs and trade issues. Prior to joining Equinor in 2017, he was Deputy Director of the Global Energy Center at the Atlantic Council. From 2003 to 2016 he was at the US Department of State, culminating as Energy Diplomacy Team Lead for Europe. He has taught a graduate course on European energy at Georgetown University's School of Foreign Service and served as a fellow in the U.S. Senate in 2009 working on climate and energy legislation. He holds an M.A. in German and European Studies from Georgetown University and a B.A. in English/Creative Writing and French from Colorado College. He is based in Washington where he lives with his wife and two young
children.
Jill Lewandowski
Bureau of Ocean Energy Management
Jill Lewandowski, Ph.D. is the Chief of the Division of Environmental Assessment within the Office of Environmental Programs. She also serves as the Director of BOEM's Center for Marine Acoustics. Collectively, Jill leads a team of experts in providing national oversight of BOEM's compliance with environmental laws and driving bureau-wide improvements to understanding, assessing and communicating environmental risk. With close to 30 years of professional experience, Jill has worked as a protected species biologist for BOEM, NOAA, and the National Wildlife Federation and remains a key expert internationally on marine sound issues. Jill holds a B.A. in Biology from the University of Virginia and a MSc. and Ph.D. in Environmental Science and Policy from George Mason University.
Daniel Hubbell*
The Ocean Conservancy
Daniel Hubbell is the Shipping Emissions Campaign Manager for Ocean Conservancy. Based in Washington DC, Daniel works to advance policies that realize a zero emissions future for the maritime sector across the globe. Prior to joining Ocean Conservancy in 2019, he spent five years campaigning for the Environmental Investigation Agency on cetacean issues, and wildlife trafficking. His work has included both domestic issues within the United States, and engagement at international forums including the International Maritime Organization, International Whaling Commission, and the Convention on the International Trade in Endangered Species. Dan graduated from American University in 2013 with a degree in Political Science.
Building Coastal Resilience in a Changing Climate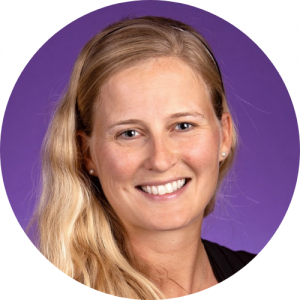 Rachel K. Gittman
East Carolina University
Dr. Gittman is an Assistant Professor in the Department of Biology and Coastal Studies Institute at East Carolina University. Her research focal areas include marine community ecology, restoration ecology, coastal management and policy, and sustainability science. She received her doctorate in Ecology from the University of North Carolina at Chapel Hill in 2014 and was a Postdoctoral Research Associate at Northeastern University from 2015-2017. Before attending graduate school, Dr. Gittman was an environmental consultant in Washington D.C. for three years after graduating from the University of Virginia in 2006 with a B.S. in Environmental Sciences with High Distinction.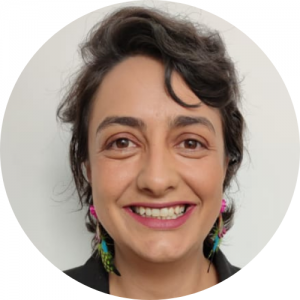 Laura Jaramillo
Conservation International – Columbia
Laura Jaramillo is a lawyer with a Masters degree in environmental law. She has over 10 years of experience working with civil society organizations and communities towards the improvement of governance and the sustainable use of marine and coastal resources.
Avery Davis Lab*
Creation Justice Ministries
Avery Davis Lamb has served as Co-Executive Director of Creation Justice Ministries since 2021. Creation Justice Ministries' mission is to educate, equip and mobilize communions and denominations, congregations, and individuals to protect, restore, and rightly share God's creation. Avery has a Bachelor of Arts in Biology and Sustainability from Pepperdine University. Currently, he is at Duke University pursuing a Master of Environmental Management in Ecosystem Science & Conservation and a Master of Theological Studies, with certificates in Faith, Food & Environmental Justice and Community-Based Environmental Management. His research focuses on the role of religious communities in building climate resilience and adaptation, with emphasis on the virtue of "climate hospitality."
Darshani De Silva
The World Bank
Darshani De Silva is a Senior Environmental Specialist of Environment, Natural Resources and Blue Economy Global Practice of the World Bank. She holds a Master of Science in Environmental and Marine Sciences from the University of Auckland, New Zealand. She is currently the Accountability and Decision-Making Lead for the application and quality assurance of Environmental and Social Framework and Environmental and Social Safeguards in the Middle East and North Africa Region and a team lead and an expert reviewer of the Blue Economy engagements of the World Bank Group. Darshani has over 20 years of international experience in Asia and Pacific, Europe and Central Asia, Africa, Middle East and Caribbean regions in areas of environmental and social risk and impact assessment and management, natural resources management, blue economy development, sustainable agriculture, sustainable tourism, climate change adaptation and mitigation, and disaster risk management.
Casuarina McKinney-Lambert
Bahamas Reef Environmental Education Foundation
Casuarina McKinney-Lambert is the Executive Director of BREEF (The Bahamas Reef Environment Educational Foundation) -the Bahamian non-governmental organization dedicated to protecting the Bahamian marine environment through hands-on education, outreach, research and policy. Casuarina and BREEF created the BREEF Coral Reef Sculpture Garden that is home to the world's largest underwater sculpture in the world and a coral nursery that is restoring Bahamian coral reefs.
She was a founding board member of the One Eleuthera Foundation and the Bahamas Protected Areas Fund and taught at the Cape Eleuthera Island School. Casuarina serves on the Bahamas Fisheries Advisory Council, the National Climate Change, Biodiversity, and National Maritime Policy Committees, the Sustainable Development Goals Technical Committee and the Global Environment Facility Small Grants Programme in The Bahamas. She is a Fellow of the Explorers Club and was recognized in 2021 as one of the inaugural EC50- "50 People Changing the World."
Casuarina is from the island of Eleuthera in The Bahamas. She studied at the United World College of the Atlantic in Wales and graduated with a degree in Biology and Environmental Policy from Duke University in 1999. She is passionate about sailing, diving, fishing and protecting the marine environment that sustains our way of life in The Bahamas and around the world.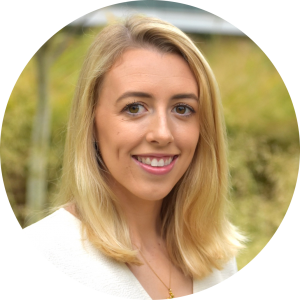 Brittany Tholan
Blue Economy Summit Conference Chair

Brittany Tholan is a second-year Master of Environmental Management student concentrating in Coastal Environmental Management and pursuing a certificate in International Development Policy. Brittany holds a B.S. in Aquatic Biology from UC Santa Barbara, where she worked as a research technician for two years monitoring marine reserves in the Pacific. She has authored the most complete list of fishes at Islas Marias Biosphere Reserve, Mexico, to date, identified several new records of deep-sea fish in Palmyra Atoll, and written a survey instrument to incorporate traditional knowledge into fisheries policy in Mexico. In her ongoing work with the Food and Agriculture Organization (FAO) of the UN, Brittany assesses property-right arrangements in small-scale fisheries and provides recommendations on potential Other Effective area-based Conservation Measures (OECMs).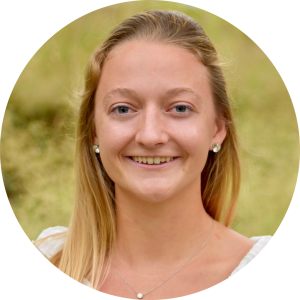 Juliette Lee
President of Oceans@Duke Student Club

Juliette Lee is a Master of Environmental Management Candidate in the Nowacek Bioacoustics and Engineering Lab at Duke University's Nicholas School of the Environment and is based at the Duke Marine Lab. She is a marine and coastal resource manager working on impact-based environmental challenges. Her interests lie at the intersection of protected species management, ecosystem-based conservation, and the Blue Economy. Juliette comes to Duke with a breadth of experiences, including tropical marine biology research, experiential teaching, and marine policy. Her Master's Project focuses on operational measures for reducing ocean noise by utilizing 'Smart Shipping' technology to conserve acoustically-sensitive marine mammals and foster 'sound sanctuaries.'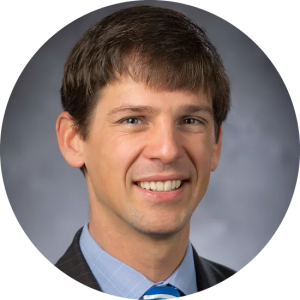 John Virdin
Nicholas Institute for Environmental Policy Solutions
John Virdin has a total of over twenty years' experience in studying and advising government policies to regulate human use of the oceans, particularly marine conservation policies to reduce poverty throughout the tropics. His focus has been largely on managing fisheries for food and livelihoods, expanding to broader ocean-based economic development policies, coastal adaptation and more recently reducing ocean plastic pollution. He directs the Oceans and Coastal Policy Program at the Nicholas Institute for Environmental Policy Solutions, aiming to connect Duke University's science and ideas to help policy-makers solve ocean sustainability problems. He has collaborated in this effort with the United Nations Food and Agriculture Organization and the United Nations Environment Program, as well as regional organizations such as the Abidjan Convention secretariat, the Organization of Eastern Caribbean States, the Sub-Regional Fisheries Commission of West Africa and the Parties to the Nauru Agreement for tuna fisheries management in the Western Pacific. He co-created and teaches an introductory course for undergraduate students to understand the role of ocean policy in helping solve many of society's most pressing development challenges on land. His work has been published in books, edited volumes and a number of professional journals, including Nature Ecology and Evolution, Ecosystem Services, Environment International, Fish and Fisheries and Marine Policy, as well as contributing to China Dialogue, the Conversation the Economist Intelligence Unit and the Hill. 

 
Prior to coming to Duke in early 2015, he worked for 12 years at the World Bank, helping the organization increase its funding for ocean conservation and fisheries management to more than $1 billion. His work led to the development of programs that provided more than $125 million in funding for improved fisheries management in six West African states and some $40 million for fisheries and ocean conservation in a number of Pacific Island states. He supported and acted as program manager for the World Bank's Global Partnership for Oceans, a coalition of more than 150 governments, companies, non-governmental organizations, philanthropies and multilateral agencies from 2012 through 2014.E
Dan Vermeer
Fuqua School of Business
Daniel Vermeer, Ph.D. Associate Professor of the Practice of Energy & Environment Executive Director Center for Energy, Development, and the Global Environment (EDGE) Fuqua School of Business, Duke University. Dr. Daniel Vermeer is founder and director of EDGE, an initiative that harnesses the power of business to meet the global demand for energy, resources, and improved quality of life. Through education, thought leadership, and outreach, EDGE helps to develop promising new solutions to global energy and sustainability challenges, and convenes business, civic, and academic leaders to scale these solutions for maximum impact. 
Vermeer is Associate Professor of the Practice at Fuqua School of Business and Nicholas School of the Environment, where he teaches sustainability, energy, and international business courses. In addition to his Business Strategies for Sustainability class, Vermeer leads the EDGE Seminar Series, advises student teams through the Fuqua Client Consulting Practicum, and co-leads the China GATE Course, an immersive  introduction to Chinese culture and business that includes a 2-week trip to four Chinese cities. In his consulting practice, he works on sustainability challenges with leading companies and organizations including Bank of America, ABB, GE, Walmart, Dupont, The Nature Conservancy, UN Global Compact, Claremont Creek Ventures, and other private and public organizations. 
His areas of expertise include sustainability strategy, risk management, energy & behavior, value chains, resource productivity, water and ecosystem services, sustainable agriculture, industrial efficiency, product certification, and sustainable development. His current research focuses natural capital considerations in business decision-making, water risk and resilience, data and analytics for sustainable agriculture, cleantech urban development, and energy innovation in emerging markets. 
Ted Janulis
Investable Oceans
Ted has served in various executive positions, including CEO, at financial institutions involved in Capital Markets, Banking and Asset Management over a 30+ year business career. He is President Emeritus of The Explorers Club in New York City and has served on numerous for-profit and not-for-profit Boards, currently holding positions with Gannett Co. Inc., Roc Capital, RiskSpan Inc., and Duke University's Nicholas School of the Environment.
The oceans have been one of Ted's passions since he was young, including a life-changing year after graduating from college when he worked with scientists, explorers and filmmakers as the 1981 Rolex Scholar of the Our World-Underwater Scholarship Society.