OCEANS INNOVATIONS SHOWCASE
The Oceans Innovations Showcase will be held Friday, March 18th. The event will highlight innovative "blue" technology and provide opportunities for attendees to engage with entrepreneurs working to enhance ocean sustainability. Many exciting and innovative companies will be participating in the Ocean@Duke's first Oceans Innovations Showcase.
Argoneta is a BlueTECH startup venture that designs, builds and operates ocean floor living spaces for short term use. Our offering combines an "underwater AirBNB" concept with a "SpaceX/Blue Origin/Virgin Galactic" like experience for the ocean, and is targeted at recreational divers, scientific divers and non-divers. Argoneta's platform provides significant cost, safety and usability advantages over other undersea habitats.
Ivan Francis
 is the Co-founder and CEO of ARGONETA. Mr. Francis has over 20 years of scuba diving experience and holds AQUANAUT, underwater habitat maintenance, and mine diver certifications, in addition to his PADI Advanced Open Water rating. Ivan is a former consultant with Kearney and Deloitte who has held Strategy, Transformation, M&A and Engineering roles with several global organizations including IMAX, General Motors, Ford and Xerox. He has an undergraduate degree in Mechanical Engineering from the University of Toronto, a Bachelor of Marketing degree from the University of Windsor and a MBA from Michigan State. He is a Six Sigma Black Belt and a certified Design Thinking practitioner, and is a member of the SeaAhead bluetech startup platform and the Marine Technology Society.
Esri is the global leader in location intelligence and mapping technology and is headquartered in Redlands, CA, about an hour east of Los Angeles.  Founded in 1969, Esri software is deployed in more than 350,000 organizations including 90 of the Fortune 100 companies, all 50 state governments, more than half of all counties (large and small), and 87 of the Forbes Top 100 Colleges in the US, as well as all 15 Executive Departments of the US Government and dozens of independent agencies. With its pioneering commitment to geospatial information technology, Esri engineers the most advanced solutions for digital transformation, the Internet of Things (IoT), and advanced analytics.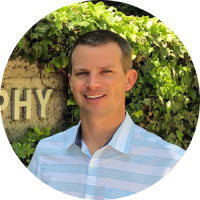 Keith VanGraafeiland
has a B.S. in Geography from Old Dominion University (2006) specializing in Marine and Coastal Geographic Information Systems (GIS) and remote sensing. He has over 15 years of experience working with GIS in the coastal and offshore marine environment.
He joined Esri in 2015 and is a Principal Product Engineer in Software Development. He serves as the Ocean Content Lead for the ArcGIS Living Atlas of the World, a long-term projects whose emphasis is on visually appealing and useful map information products. In his role at Esri, he is responsible for curating, developing and implementing ocean related content for the GIS community. This includes maintaining a network of authoritative data providers and working with them towards nominating their layers, maps and apps for inclusion the Living Atlas of the World and working with the community to understand information needs.
Mr. VanGraafeiland serves on the Steering Committee for GEO Blue Planet, the main decision-making body that is responsible for coordinating GEO Blue Planet's activities. This allows collaboration with a diverse group of stakeholders in ocean observing, ocean management, ocean policy and sustainable development to identify priorities and projects that link ocean observation providers with users.
EXTREMECOMMS LAB is a wireless startup company, with the mission to bring the Internet underwater using environment-friendly and self-organized schools of wirelessly connected fish. We aim to reduce by 10x the cost of underwater monitoring operations and accelerate the deployment of underwater IoT ("Internet-of-Things") by developing a new class of small size, programmable, modular, and cost-effective underwater modems. Our devices remove the need for cables and batteries to wirelessly connect underwater sensors and robots. The devices can be deployed with an extremely minimal impact to the environment as they work in ultrasonic frequencies (avoiding interference with marine animals) with ultra low-power and allow the collection of data sustainably and persistently for long periods of time. A large number of devices can work in the same area without interfering with each other, and collect and relay data to the terrestrial Internet through a sea-surface buoy. Our objective is to make it as easy to deploy and network these devices in large amounts as setting up your WiFi mesh network of routers at home.
Dr. George Sklivanitis
is a Research Assistant Professor of Electrical and Computer Engineering and Computer Science at Florida Atlantic University, a faculty founding member of the FAU Center for Connected Autonomy and AI and a faculty fellow with the FAU Institute for Sensing and Embedded Network Systems Engineering. His research focuses on modeling, optimization and experimental evaluation of advanced wireless communication systems and autonomy in challenging, congested (and sometimes contested) communication environments. He has made leading contributions in the design and implementation of software-defined radio testbeds for cognitive wireless communications and adaptive high-speed underwater acoustic networks. In October 2018, he co-founded ExtremeComms Lab Inc. –a Venture Class 6 startup at FAU Tech Runway– that focuses on the development of "self-driving" underwater wireless communication platforms that will support a new class of autonomous networked robots that can self-position and self-network underwater. George received his Diploma in electrical and computer engineering from the Technical University of Crete, Greece, in 2010, and the M.Sc. and Ph.D. degrees in electrical engineering from the State University of New York at Buffalo, NY, USA, in 2018.

Natrx uses digital technologies and advanced manufacturing techniques to harness the adaptive power of nature.  Our solutions enable physical asset and infrastructure managers to transform resilience challenges into opportunities to achieve sustainability and de-carbonization objectives.  The Natrx platform helps these clients identify opportunities, execute implementations, and quantify progress against sustainable development and carbon management targets.
Matt Campbell, PhD
, PE is an accomplished coastal engineer that has been innovating nature-based approaches for coastal resiliency for 15+ years across multiple industries globally. His experience includes assessment of coastal hazards and marine ecology using artificial intelligence and machine learning. He received his BS and MS in Biological Engineering from LSU and his PhD in Biological Engineering from NC State. He founded his first company, ORA Technologies, in 2005 to develop innovative coastal engineering technologies that work in concert with marine ecology. In 2018, he conceptualized and patented the core Natrx 3D concrete printing technology to restore natural infrastructure. In 2019, Dr. Campbell and his fellow co-founders formed Natrx where they continue to develop technologies and build a team to address resilience and sustainability opportunities.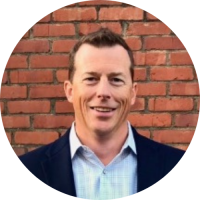 Tad Schwendler
began working with Natrx in 2020 as a strategic development advisor, subsequently became an investor, and has continued to assume a broader leadership role in areas including finance, operations, and business development.  Mr. Schwendler began his career in consulting with Ernst & Young before earning his MBA and transitioning into various corporate and business development roles with both early stage and publicly traded companies.  He is a repeat entrepreneur and an experienced cross-functional leader with expertise in building, growing, and transforming technology businesses.  He is adept in identifying, analyzing, and executing growth initiatives through organic, partnership, and acquisition strategies.  Mr. Schwendler earned his BA in Economics from Tulane University and his MBA in Finance and General Management from Duke's Fuqua School of Business.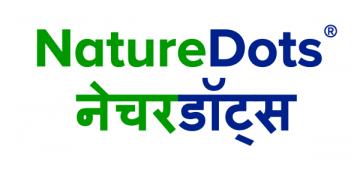 NatureDots
is an early-stage HardTech start-up, tackling the 'super-wicked' problem of deteriorating water resources and climate-change induced impacts in India. Our dream is to create a 'Digital Twin' of critical ecosystems and upscale Nature-based solutions for building climate-resilient communities while conserving the natural resource assets. Currently, we're on a mission to map and fill the data & information void on the critical inland freshwater ecosystems in India (Almost 2.5 Million Hectares), with our innovation 'AquaNurch'(patent-in-process)
We are currently piloting in one of the riskiest climate-change impacted district in State of Maharashtra in India and have gained traction in our domain of natural-ecosystems-tech​
Snehal Verma
is a first-generation entrepreneur, an innovator and an eager beaver and believes that technology coupled with nature holds the key to global problems. She is passionate about marine and freshwater ecosystems, especially blue whales. As a Co-founder at NatureDots, she specializes in being a generalist, leading the R&D, product development team and nature-solutions team.
She brings diverse industry and business experience of 6+ years, accelerating high impact ideas with innovative solutions. Ensuring nutritional and livelihood security for 2M+ people, she developed 7+ forest-based value chains, managed 10+ end-to-end renewable energy projects, and worked closely with grassroots to global corporations to governments including, Government of India, WWF, Tetra Tech, Ramsar International. 
A trained computer science engineer-turned forester with an MBA from IIFM-India, she is currently a Fulbright Fellow and MEM candidate (Water Resources Management) at the Nicholas School of Environment and Earth Sciences, Duke University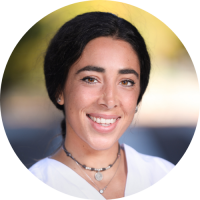 Marta Lo Presti
is a passionate greenie with a natural curiosity and sense of wonder for water ecosystems. She graduated in 2016 with a bachelor's degree in Economics and Management and completed a two-year master's degree in 2018 at LUISS Guido Carli University (Rome, Italy), majoring in Corporate Finance. She has since then been working in investment banking while also involved in many activities concerning Italian social and natural environment. She has been volunteering across different organizations to reinforce the coordination on ocean conservation within the local socio-economic contexts and coastal community. She is currently pursuing a Master of Environmental Management degree at Duke University aimed at coupling her economic background with science to solve environmental issues and coming up with a structured and complete overview of all the stakeholders involved and their complex relationships.

The mission of Ocean Visions is to develop innovative and durable solutions to complex challenges facing our ocean.  Ocean Visions connects oceanographic and academic research institutions, marine resource managers, conservation organizations, investors, entrepreneurs, and governments to collaborate on the development, testing, and deployment of scalable and equitable solutions in the ocean-climate nexus. We are committed to reversing the climate crisis in the ocean, increasing the resilience of coastal systems and communities to climate impacts, and building a climate-resilient aquatic food system. To learn more, visit
www.oceanvisions.org
or follow @Ocean_Visions on Twitter.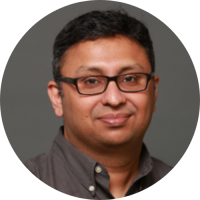 Nikhil Neelakantan
is the Program Manager for the Ocean Visions Launchpad program. He comes to Ocean Visions after founding a startup in India that helped small and medium sized businesses address their procurement problems and gain access to formal sources of credit. Prior to that he worked as a business manager at Capital One. Nikhil started his career working as a process engineer in the semiconductor industry and also worked at a nanotechnology startup.
Nikhil has a MBA from the University of Oxford, a MS in Materials Science and Engineering from Purdue University and a B.Tech from Indian Institute of Technology-Madras. 
Laura Givens,
PhD Student in Marine Science and Conservation
Using oysters, historically an economically and ecologically critical resource, I examine the success of oyster reef restoration and the extent to which introducing aquaculture supplements ecosystem services through the lens of biodiversity. The structure provided by oyster restoration and aquaculture may enhance biodiversity in a similar manner as historical oyster reefs, which traditionally acted as habitat, hunting ground, and nursery for a highly biodiverse community, including many fishery species. My research evaluates species composition in these areas through the use of environmental DNA (eDNA), which consists of cells shed by the biological community (e.g. skin, mucus) that can then be collected and identified. The convergence of this DNA-based method with front-edge third generation sequencing technology allows for rapid, noninvasive monitoring of the biological community in a range of systems.
Zoie Diana,
PhD Student in Marine Science and Conservation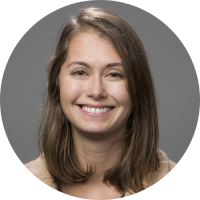 Given the influence of the transnational corporations (TNCs) on global plastic production and subsequent pollution, we used a mixed quantitative-qualitative approach to characterize voluntary corporate commitments to reduce plastic pollution made in publicly available reports by large TNCs, some that participate in voluntary environmental programs (VEPs), in this case, the Ellen MacArthur Foundation's New Plastics Economy Global Commitment, the United Nations Oceans Conference, and the Our Oceans Conference. We found 216 companies that made voluntary corporate commitments to reduce plastic pollution, often by committing to increasing recycled or recyclable content. About 67% of companies in the VEPs and 17% of non-VEPs made >1 timebound and measurable commitment. Few studies determined if voluntary corporate commitments actually result in plastic pollution reduction.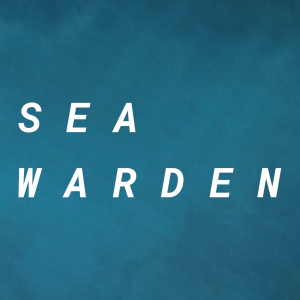 Sea Warden's mission is to advance the sustainability of farmed seafood. We provide aquaculture production insights powered by satellites, AI, and machine learning. Sea Warden provides insights at the farm level and regional level to improve traceability, target investment, and optimize technical services.
Shelby Oliver
is a Co-Founder and Head of Product at Sea Warden. At Sea Warden, she works to understand and ensure Sea Warden meets the needs of the aquaculture industry. Her background is in marine resource management and seafood certification. 
Sustainable Ocean Alliance is a global community of youth, entrepreneurs, and experts, all collaborating to solve the greatest challenges facing our ocean.
Our
Ocean Leadership Program serves the world's largest community of young ocean leaders who
take action to improve ocean health in furtherance of UN Sustainable Development Goal 14—
Life Below Water
. SOA provides support through funding, mentorship, and capacity-building resources.
The Ocean Solutions Accelerator
is the world's first program dedicated to propelling entrepreneurs with ocean solutions for a sustainable blue economy. The OSA helps entrepreneurs launch a for-profit ocean solution for a sustainable blue economy by providing funding, mentorship, and other critical resources to scale their ventures and amplify their impact.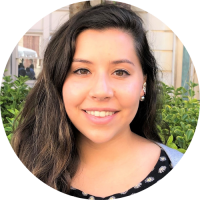 Sofia Barboza

Sofía is passionate about effective science communication that helps people understand the climate crisis as well as their role as solution-seekers. She firmly believes that planetary and human health are inextricably intertwined and that the ocean must be advocated for due to its crucial role in regulating climate by working at the nexus of science, policy, and action. She holds a B.A. in Cultural Anthropology from the University of Pittsburgh with a focus on Latin American Studies, and an M.A. in Climate and Society from Columbia University's Climate School, where she studied climate dynamics, climate change & variability, and related societal impacts. In her role as Program Associate for SOA's Ocean Leadership Program team, Sofía works with SOA's microgrant initiative, SOA Hubs, and the Youth Policy Advisory Council.
Sofia Metzler Concepcion

Sofia developed a passion for environmental conservation through watching the drastic change of landscapes over time and witnessing the vulnerability of both human and non-human communities to climate change. This led her to obtain a B.S.F.R from the University of Georgia focused on wildlife sciences, biology, and sustainability. Her interests lie in applying research to conservation policy, the intersection of environmental, economic, and social sustainability, and mobilizing communities. Sofia is currently a RAY Conservation Fellow with Sustainable Ocean Alliance as a part of the Ocean Leadership Program team.
USEFULL
is a tech-enabled circular economy solution designed to eliminate single-use food/beverage products. USEFULL enables organizations and communities to meet their zero waste goals.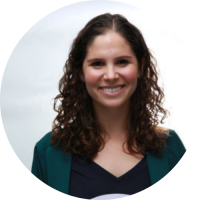 Alison Rogers
, CEO and Founder of Coffee Cup Collective.