OCEANS INNOVATIONS SHOWCASE
The Oceans Innovations Showcase will be held Friday, March 3rd from 6-9pm at the Washington Duke Inn. The event will highlight innovative "blue" technology and provide opportunities for attendees to engage with entrepreneurs working to enhance ocean sustainability. Many exciting and innovative companies will be participating in the Ocean@Duke's second annual Oceans Innovations Showcase. 
Bringing visibility to global food systems.
(En)visible ​develops a combination of technology focused solutions designed to make food systems more visible so that responsible businesses and consumers can make right decisions that will drive up quality and change supply chains for good.
Creating leather from invasive species, reviving ecosystems around the planet.
Kahan Chavda 
and
Aarav Chavda
INVERSA

Leathers takes invasive species that are destroying ecosystems and turns them into high-grade leather, meaning that each piece of leather actually heals the planet.

INVERSA

helps vulnerable ecosystems access fashion's immense resources, while helping transform a wasteful and damaging industry into a positive stakeholder. Starting with three of the biggest invasive species in the Americas, the Invasive Lionfish, Invasive Dragonfin, and Invasive Python,

INVERSA

has redefined exotic leathers, blending luxury and regeneration to create high quality products that revive nature.
G

rowing, designing, and selling products that mitigate freshwater consumption.
Sam Norton
Heron Farms is based in Charleston, South Carolina where it operates the world's first indoor saltwater vertical farm.
Heron Farms began as a research question posed by founder Sam Norton in graduate school; what if two of the 21st century's largest problems, rising seawater levels and excess carbon dioxide, could be leveraged into next generation sustainable agriculture? Through his exploration of this exciting possibility grew Heron Farms.
Since inception, Heron Farms has focused on scalable sustainability aided by sophisticated technologies. Heron Farms employs predictive software and cutting-edge automated data collection and analysis methods to manage and monitor various parameters including water salinity, carbon dioxide, growth cycles, and yield.
Solving the ocean plastic crisis through plastic to fuel, bioplastics and behaviour change​.
Ocean Purpose Project (OPP) is a Pasir Ris-based social enterprise driving ocean conservation and plastic pollution prevention via disruptive and creative projects with mass-scale impact. OPP's unique selling point is to use innovative technology that is yet to enter the Singapore market, such as Plastic to Fuel and Bioplastics. The organisation also holds frequent offline and online events to educate Singaporeans on its sustainability efforts.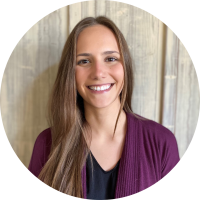 Emily Zimmerman
Most of the seafood you will find on supermarket shelves or a restaurant menu made its way to you through a complex multinational supply chain. 

Goldfish

software helps seafood traders and customs brokers ensure that their sourcing information meets the stringent and ever-changing requirements for US import, taking the guesswork out of compliance.
Susan Bales
and
 Bill Wilson
Cape Fear Ocean Labs is non-profit initiative to significantly expand business and entrepreneurial activity in, attract investment capital to, and grow a global reputation as a robust applied science and technology deployment hub for ocean and coastal innovations in the greater Cape Fear region of North Carolina. Our mission is to spur new scientific knowledge and technology deployment that drives entrepreneurial 'problem solving', advances the economic security of our region, and promotes stewardship of our natural assets. We are a living bridge between smart ideas, sharp people, essential resources, and high-value solutions to support a dynamic locally-anchored Blue Tech business cluster hub.
Dr. Frauke Tillmans, Catherine Harris,
and
Tanya Guzman

Divers Alert Network (

DAN

) is the leading organization in dive safety, offering expert medical advice, assistance, and insurance to divers worldwide. With a network of trained medical professionals and researchers, 

DAN

 aims to reduce the risks associated with diving and promote safe and enjoyable underwater experiences for both recreational and professional divers.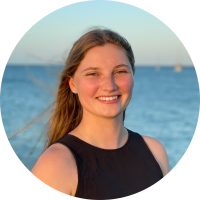 Madeiline Paris
The Marine Geospatial Ecology Lab has been at the forefront of marine spatial planning for the past two decades, studying marine ecology, resource management, and ocean conservation. We take marine analysis from data to decisions.
Our focus is on data analysis and modeling linking biological, satellite, and ocean observing data to develop innovative analysis and visualization tools to inform management and ocean governance.
With locations at both the main Durham campus of Duke and at the Duke Marine Lab on Pivers Island in Beaufort, North Carolina, the lab works with students and faculty across disciplines.
Using Nature Intelligence x Artificial Intelligence to establish climate resilient new nature economy.
Snehal Verma 
and
Marta Lo Presti
Nature

Dots

 is a HardTech start-up, de-risking inland fish farms and water managers from ecological stressors such as deteriorating water bodies, lack of water data and climate risk, through their solution 'AquaNurch', which enables remote-controlled and real-time monitoring of aquafarms and water-ecosystems. 
Wholechain is a blockchain-based traceability solution built to enable trust, coordination, and transparency in fragmented supply chains. Wholechain works across commodities, allowing businesses to manage risks and increase efficiencies while enabling consumers to make more responsible decisions. Wholechain is part of numerous industry initiatives for interoperability including
GS1's Seafood Industry Blockchain Interoperability POC
, and is a former winner of the
Fish 2.0 Competition at Stanford
for Supply Chain Innovation, and a winner of the FDA's New Era of Smarter Food Safety
Food Traceability Challenge
. Find out more at
Wholechain.com
.
Creating ocean-focused solutions to accelerate our planet's development towards a more sustainable future.
Keel Labs is a platform for innovation, broadening their vision for the potential of the ocean to accelerate our planet's development towards a more sustainable future.
Keel Labs develops seaweed-derived yarns intended to address the ecological damage caused by the fashion industry. The company's yarns are made by integrating science and design and textile waste into textile production to create durable and rapidly degradable yarns from kelp, enabling footwear and apparel industries to have an alternative to conventional textiles and providing a functional and accessible resource without environmental harm.
Plant-based and cell-cultured seafood that changes how the world eats… and supports a thriving ocean.
Finless Foods is a developer of cellular-agriculture technologies designed to create delicious, healthy, and accessible seafood alternatives. The company's technology offers a range of responsibly produced and sustainable plant-based and cell-cultured food options for all palates and dietary preferences, enabling consumers to diversify their daily habits and pave the way toward a more sustainable future and a healthier ocean.