Oceans@Duke is an interdisciplinary network of faculty and students at Duke University working at the intersections of ocean science, policy and business to promote ocean sustainability.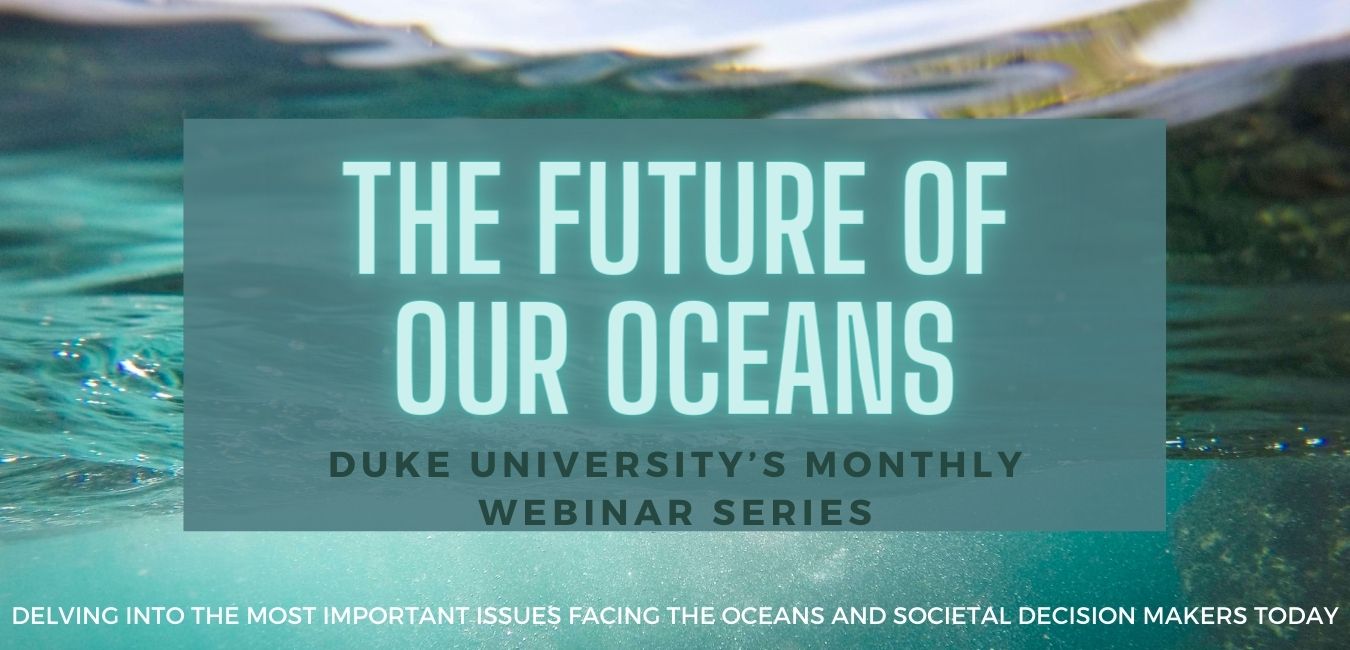 Learn more about The Future of Our Oceans webinar series, an event series hosted by Duke University that explores the critical role that oceans play in our planetary systems, geopolitics, local communities, culture, and economy.

Sign up to receive announcements and reminders about upcoming events from Oceans@Duke.