Serving the Divinity School & Duke University since 1972.
Approaching its semi-centennial, the Office of Black Church Studies is preparing to enhance further its contribution to the theological project of Duke Divinity School by expanding field education opportunities, building library collections, and developing a next generation of scholars for the church.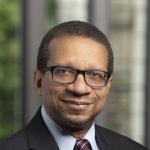 DirectoR of OBCS


Theology & Christian Ministry
Meet our consulting faculty.