Thank you for visiting the "What Should I Eat, Doc?" Nutrition Colloquium website. This website is designed to bring together clinicians, researchers, and individuals interested in learning and finding solutions to improve health through healthy eating.
The first event of the Nutrition Colloquium was the symposium titled "What Should I Eat, Doc?" on March 28, 2018. Click here to view event details and the speaker recordings. Starting in April 2018, monthly seminars will be held in the auditorium of the Stedman Nutrition Center on 3475 Erwin Road, suite 100.  More information about each monthly seminar will be posted in each event description.
We also would like to share with you other conferences that fit within our topic field from time to time. Here is one on "Healthy Eating in Practice" to be held in Asheville from Aug 26-29, 2018. Please click this link to see more details.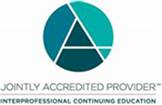 In support of improving patient In support of improving patient care, the Duke University Health System Department of Clinical Education and Professional Development is accredited by the American Nurses Credentialing Center (ANCC), the Accreditation Council for Pharmacy Education (ACPE), and the Accreditation Council for Continuing Medical Education (ACCME), to provide continuing education for the healthcare team.
Credit Statement
Duke University Health System Department of Clinical Education and Professional Development designates this live activity for a maximum of 3.42 AMA PRA Category 1 Credit(s)TM. Physicians should claim only credit commensurate with the extent of their participation in the activity.

Next Nutrition Colloquium Seminar:
September 20, 2018, 4-5pm, 3475 Erwin Road, Stedman Auditorium
Title:  "Breaking the Obesity-Cancer Link:  New Targets and Strategies"
Speaker: Dr. Stephen Hursting 
Dr. Stephen Hursting is Professor in the Department of Nutrition at the University of North Carolina (UNC) at Chapel Hill.  He is also Professor at the UNC Nutrition Research Institute and a member of the UNC Lineberger Comprehensive Cancer Center.  He earned his PhD in nutritional biochemistry and MPH in nutritional epidemiology from UNC-Chapel Hill, and he completed postdoctoral training in molecular carcinogenesis and cancer prevention at the National Cancer Institute (NCI).  Prior to joining the UNC faculty in 2014, Dr. Hursting was Professor and Chair of the Department of Nutritional Sciences at the University of Texas (UT) at Austin, the McKean-Love Endowed Chair of Nutritional, Molecular and Cellular Sciences in the UT College of Natural Sciences, and Professor of Molecular Carcinogenesis at the UT-MD Anderson Cancer Center (2005-14).  He also previously served as Chief of the NCI's Nutrition and Molecular Carcinogenesis Laboratory Section (2000-2005) and Deputy Director of the NCI's Cancer Prevention Fellowship Program (1999-2005).  His research interests center on precision nutrition as applied to cancer prevention, particularly the molecular and metabolic mechanisms underlying obesity- cancer associations, and the interplay between obesity, metabolism and cancer.  Primarily using preclinical models (including human and mouse cell lines, genetically engineered mouse models of cancer, and genetically heterogeneous Collaborative Cross mice) in parallel with human studies, he is currently focusing on the molecular and metabolic changes occurring in response to lifestyle-based (dietary and physical activity); surgical (bariatric surgery), or pharmacologic manipulation of energy metabolism and cell signaling pathways, with emphasis on growth factor signaling, inflammation and the gut microbiome.