Home » Posts tagged 'skill building'
Tag Archives:
skill building
The Academic Resource Center is launching a new service!
Ask a Learning Consultant is a new online service where students can readily connect with an ARC Learning Consultant.
Talking with us has always been free and confidential. Now, we are making it more convenient!
Chat Hours:
Mon – Thursday 6:00 – 8:00pm
Chat with a Learning Consultant:  https://arc.duke.edu/chat
Learn more about the ARC at Duke here.

Information

I

Connections

I

Opportunities
October 28, 2022, 10 A.M. – 2 P.M.
Join us for a free, virtual career summit– open to college students and recent graduates from North Carolina.
10am-11am: Open Keynote/Panel (open to students and employers)
11am-11:15am: Break and shift to networking portion
11:15pm-1:15pm: Rotational networking opportunities (company introductions beginning every 30 minutes)
1:15pm-2pm: Open networking time(opportunity for 1:1 time with employers)
Join us for supplemental sessions to enhance your experience:
Preparation Session: 10/13, 12- 1 p.m., https://bit.ly/ndccareerprep
Follow-up Session: 11/3, 12-1 p.m., https://bit.ly/ndcfollowup
Career fairs are a great way to engage with employers, explore career options, and expand your network. The Career Readiness Series is designed to help students and alumni attending the North Carolina Autistic Career Summit. Participants will learn how to prepare for virtual career fairs, how to maximize their experience at the fair, and what steps to take following the event.
The seminars are:
9/14 from 7-8 pm
9/29 from 12-1 pm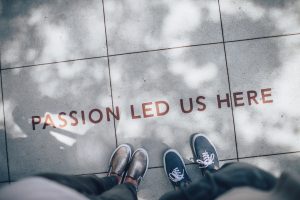 The North Carolina Autistic Career Summit is free but requires separate registration (info here)
The series is co-sponsored by the Duke Career Center, NC State Career Center, the LiNC-IT program, and Neurodiversity Connections.