The Morey lab has many talented contributors with strengths in diverse fields including psychiatry, neuroimaging, clinical neuroscience, biomedical engineering, computer science, psychology, as well as cognitive, affective, and social neuroscience.
---
Principal Investigator
---
Dr. Rajendra Morey is an Associate Professor in the Department of Psychiatry at Duke University School of Medicine, Director of the Neuroimaging Core of the VA Mid-Atlantic Mental Illness, Research, Education, and Clinical Center (MIRECC), staff psychiatrist at the Durham VA Medical Center, and core faculty in the Duke-UNC Brain Imaging and Analysis Center (BIAC).
Dr. Morey received a B.S. in Computer Engineering and an M.S. in Computer Science from Case Western Reserve University, and a M.D. degree from Hahnemann University (now Drexel University) School of Medicine in 1997. After completing residency training in general psychiatry at the University of New Mexico and an NIMH extramural research fellowship at the University of North Carolina at Chapel Hill with Drs. Jeffrey Lieberman and Aysenil Belger, he started at Duke and the Durham VA.
Current research interests include: elucidating how PTSD symptoms alter the balance of prefrontal-limbic signaling during tasks of executive function, emotional distraction, symptom provocation, and memory function, leading to novel insights regarding the neural circuits associated with cognitive and emotional deficits in PTSD; developing a diagnostic approach for TBI using diffusion tensor imaging (DTI) that can be applied at the single subject level; and assessing the merits of competing neuroimaging methodologies for structural MRI morphometry and volumetry.
Connect with Dr. Morey:
rajendra.morey@duke.edu
–   Google Scholar
–   Mentorship History
---
Collaborators
---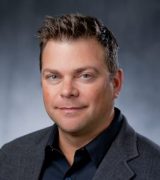 Dr. Kevin LaBar, Ph.D. is Professor of Psychology and Neuroscience at Duke University. Dr. LaBar's research emphasis is on the cognitive neuroscience of emotional learning and memory with particular focus on the role of the amygdala and hippocampus in fear-dependent learning. Drs. LaBar and Morey have collaborated for the past 5 years on several fMRI studies of veterans with PTSD, focusing on the imbalance of prefrontal-limbic signaling during tasks of executive function, emotional distraction, symptom provocation, and memory. Dr. Morey has published several manuscripts with Dr. LaBar and is embarking on a new phase of collaboration to determine whether fear generalization in PTSD can come under stimulus control to restore balance in the relevant fronto limbic pathways.
–   Visit Dr. LaBar's Website
Dr. Michael De Bellis, M.D. is Professor of Psychiatry & Behavioral Sciences at Duke University. Dr. De Bellis is a licensed child psychiatrist with specialty training in child maltreatment, neuro-biological predictors, and consequences of adolescent alcohol and substance abuse, pediatric brain imaging, post-traumatic stress disorder and depression, and neuro-endocrinology. He is also the Principal Investigator (PI) for the Duke National Consortium on Alcohol and Neurodevelopment in Adolescence (NCANDA) study.
Dr. Stephen Simons, Ph.D. is a Principal Scientist in the applied sciences division of Teledyne Scientific & Imaging in Durham, North Carolina. His primary research interests are in the fields of neurotechnology, systems neuroscience, and computational neuroscience. Dr. Simons has over fifteen years of experience in electrophysiology and neuroimaging methods, as well as in computational models of neural processing and algorithm development for complex signal analysis. Dr. Simons and his team are collaborating on and have developed an at home stimulation mechanism for the current study Clinical Outcomes for TBI and Suicidality in U.S. Veterans using transcranial direct current stimulation (tDCS).
Dr. Robert Turner, Ph.D. is an Assistant Professor in the Department of Clinical Research and Leadership at The George Washington University School of Medicine & Health Sciences and holds a position as a Research Scientist in the Center for Biobehavioral Health Disparities Research at Duke University. Dr. Turner is an author, researcher, and former NFL player committed to serving his communities. He is a co-investigator on the current study identifying psychosocial and neurocognitive risk and protective factors, accelerated cognitive aging & mild traumatic brain injury (MTBI) among former NCAA Division I and former NFL athletes.
– Visit Dr. Turner's Website
Dr. Johnathan Weiner, M.D. is Senior Staff Psychiatrist at the Durham VA. He received his M.D. from the University of North Carolina at Chapel Hill and completed his psychiatry residence at Duke University. His is also a board certified Forensic Psychiatrist. He has been with the Durham VA Medical Center since 1992. His clinical expertise includes the treatment of Post Traumatic Stress Disorder, Chronic Mental Illness, and Addiction Medicine. He is a principal supervisor for training Duke psychiatry residents rotating in the outpatient Mental Health Clinic. His research interests include structural MRI morphometry and volumetry, fMRI, and diffusion tensor imaging (DTI) of PTSD and TBI.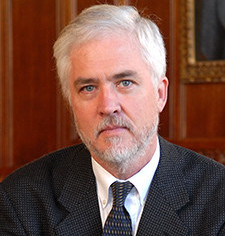 Dr. Gregory McCarthy, Ph.D. is Professor of Psychology and Director of the Human Neuroscience Laboratory at Yale University. He was the founding director of both the Mid-Atlantic MIRECC and the Duke-UNC BIAC. Dr. McCarthy is an international authority in MRI and fMRI methodology and its application to anxiety disorders and depression. He was the Dr. Morey's K23 mentor prior to joining Yale University three years ago, but has maintained a formal relationship with the Mid-Atlantic MIRECC Neuroimaging Lab. Drs. Morey and McCarthy worked together closely after the founding of the MIRECC, where they spearheaded the formation of the MIRECC Registry. Dr. McCarthy is a senior consulting member of the MIRECC Neuroimaging Lab, providing ongoing guidance and long-term vision. He has worked closely with the Morey lab for over six years and co-authored numerous publications in PTSD and neuroimaging methods.
–   Visit Dr. McCarthy's Website
---
Research Scientists
---
Dr. Delin Sun, Ph.D. is a research scientist. He received his PhD in BioPhysics in The University of Science and Technology of China, and then worked as a post-doctoral fellow and research assistant professor in the department of psychology in The University of Hong Kong. He is now working on uncovering the neural anatomy and neural functions of Post-Traumatic Stress Disorder (PTSD) and moral injury. He also has great interest in social neuroscience, including face recognition (expression, attractiveness and familiarity), social interaction (dishonesty, cooperation) and affective processing. His research methods include behavioral, neuroimaging (MRI/fMRI) and neurophysiological (EEG/ERP) approaches. Outside of work, he loves spending time with his wife and three kids.
Connect with Dr. Sun:
ds366@duke.edu
LinkedIn
ResearchGate
Google Scholar
---
Data Analysts
---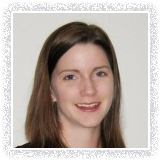 Courtney Haswell, M.S. is an analyst/programmer at the Duke-UNC Brain Imaging and Analysis Center. She received a B.S. in Biomedical Engineering with a minor in Physics from Virginia Commonwealth University, and a M.S. in Biomedical Engineering from Johns Hopkins University. Her thesis described the acquisition of internal models of motor control in children with autism and was published in Nature Neuroscience. As part of a graduate student medical device design team, her work on a portable negative pressure ventilation device contributed to the development of a novel method of electronically stimulating the phrenic nerve in emergency situations (patent pending). Previous research includes motor learning, autism, spectral analysis of speech signals, and biomechanics. Courtney is a member of Tau Beta Pi Engineering Honor Society. Outside of work, she loves spending time with her three kids, being outdoors hiking and biking, and exercising.
Connect with Courtney:
courtney.haswell@duke.edu
---
Post-Docs
---
Dr. Adam Fijtman, M.D. Ph.D. is a resident in psychiatry at Duke University Medical Center. Dr. Fijtman received his M.D. and Ph.D. degrees at Universidade Federal do Rio Grande do Sul in Brazil. He has dedicated his research career to studying aspects of cognition, resilience, and trajectory of psychiatric disorders. During his Ph.D., Dr. Fijtman investigated how bipolar disorder affects emotional memory, an essential cognitive aspect associated with amygdala function. His thesis focused explicitly on how childhood trauma and multiple mood episodes affect emotional memory in patients with bipolar disorder. Dr. Fijtman is interested in the impact of exposure to traumatic events and psychiatric diagnoses on cognition in the Veteran population.
Connect with Dr. Fijtman:
adam.fijtman@duke.edu
More About Adam
Ashley Huggins, Ph.D. (she/her) is a postdoctoral research associate in the Morey lab at the Duke-UNC Brain Imaging and Analysis Center. She received a B.A. in Psychology from the University of Southern California. She completed her M.S. and Ph.D. in Clinical Psychology at the University of Wisconsin-Milwaukee, working under the mentorship of Dr. Christine Larson. She completed her predoctoral internship in neuropsychology at the Charleston Consortium, a collaborative effort of the Medical University of South Carolina and the Ralph H. Johnson VA Medical Center. In her research, Dr. Huggins broadly aims to identify neurobiological mechanisms involved in the etiology and maintenance of trauma-related psychopathology. Her interests largely center on aberrant neural processes relevant to threat regulation, including fear conditioning and generalization, and response to unpredictable threat. She is also especially interested in how broader socio-environmental factors – such as neighborhood disadvantage and exposure to community violence – affect neurodevelopmental trajectories to impact affective and cognitive function. Outside of the lab, she enjoys reading, hiking, and going to see live music.
Connect with Dr. Huggins:
ashley.huggins@duke.edu
Dr. Huggins on Twitter
Dr. Huggins on Google Scholar
---
Post-Bacc Research Assistants
---
Amanda Watts, B.A. is a research assistant in and lab manager of the Morey Lab. She graduated with a B.A. in Neuroscience from Duke University. During her studies, she worked under Dr. Lawrence Appelbaum to investigate the efficacy of transcranial direct current stimulation in improving laparoscopic surgery training skills. She also combined her passions for neuroscience and music in conducting functional neuroimaging research on the effects of musical consonance, dissonance, and context on brain activation. Outside of the lab, Amanda enjoys playing, listening to, and creating music, playing soccer, and practicing yoga.
Connect with Amanda:
amanda.watts@duke.edu
Sarah Laskowitz, B.A. is a research assistant in the Morey Lab. She graduated from the University of Richmond with a B.A. in Psychology and Cognitive Sciences with a minor in Religious Studies. During her undergraduate studies, she worked with Dr. Cindy Bukach to investigate electrophysiological components of race biases in face perception. After college, she joined the Penn State Lab of Developmental Neuroscience, using fMRI to investigate pubertal effects on face and emotion processing. However, her current research interests lie in studying neural correlates of moral decision-making, moral injury, and religiosity/spirituality. Outside of the lab, Sarah enjoys painting, hiking/camping, and playing board games.
Connect with Sarah:
sarah.laskowitz@duke.edu
Christine "Lexi" Baird, B.S./B.A. is a research assistant in the Morey Lab. She graduated with a B.S. in Neuroscience and a B.A. in English and Comparative Literature – Film Studies Concentration from the University of North Carolina at Chapel Hill. At UNC, she worked under Dr. Adam Miller and Dr. Margaret Sheridan to investigate the neural risk markers for self-injurious thoughts and behaviors (STBs) and how stressful life experiences affect brain development. Lexi also has an interest in the relationship between neuroscience and film, and wrote frequently about the mechanisms of memory on film. Currently, Lexi is interested in using neuroimaging methods to investigate TBI and its chronic effects. Outside the lab, Lexi enjoys doing photography, reading philosophy and working out at the boxing gym.
Connect with Lexi:
christine.baird@duke.edu
---
Undergraduate Students
---
Leonel Rangel Jimenez is an undergraduate at Duke University graduating in 2023. He is currently enrolled in the Pratt School of Engineering with the intent to major in Biomedical Engineering. Currently, his favorite course is his introductory design course, in which his team will be working to design a self-retaining retractor for endonasal surgeries. In the Morey lab, Leo is excited to develop an insight on the topic of temporally interfering fields and their applications for brain stimulation. Outside of school, Leo enjoys dancing to a variety of Latinx genres and loves anything that lets him tinker, such as 3D printing and woodworking.
Connect with Leo:
Leonel.rangel.jimenez@duke.edu
Madeline Eckhardt is an undergraduate student at Duke University graduating in 2022. She is a neuroscience major hoping to attend an MD/PhD program following her graduation. Outside of the Morey Lab, she is a member of the Duke Clinical Research Undergraduate Experience, as well as a volunteer with Duke Puppy Kindergarten, where she helps to raise puppies to be trained as Canine Companions for Independence service dogs.
Connect with Madeline:
madeline.eckhardt@duke.edu
---
Lab Alumni
---
Karan Desai
Molly Monsour
Medical Student at University of South Florida Morsani College of Medicine
Emily Clarke-Rubright, M.A.
Heather Bouchard
Clinical Psychology Graduate Student at University of Nebraska-Lincoln's Center for Brain, Biology and Behavior
Clinical Research Associate in the Affective Neuroscience and Developmental Psychopathology Lab at University of Pittsburgh
Ashley Clausen, Ph.D.
Staff Health Psychologist at the Kansas City VA Medical Center
Rachel Phillips
Graduate student in Clinical Psychology at University of North Carolina at Chapel Hill
Viraj Adduru
Aurelio Falconi
Medical Student at Wake Forest School of Medicine
Gopalkumar Rakesh
Post-doctoral Fellow at the University of Kentucky
Arnav Pondicherry, M.D.
Resident Physician at Dartmouth-Hitchcock Medical Center
Clare Kehoe
Loreanne Oh
Medical Student at U-Pittsburgh
Chelsea Swanson
Masters Student at UNC Chapel-Hill
Sarah Lancaster
Andrea Gold, Ph.D.
Psychologist at the Pediatric Anxiety Research Center at Bradley Hospital
Shannon Beall, M.S.W., L.C.S.W.
Outpatient Therapist at Hope Services
Cassidy Fox
Vanessa Brown
Graduate Student in Psychology
Avani Vora
Management and Business Administration Student at the University of Iowa
Jasmeet Pannu Hayes, Ph.D.
Assistant Professor of Clinical Psychology at The Ohio State University
Soyee Li
Research Coordinator at Henry Jackson Foundation
Jessica Nasser
Doctoral Student at Case Western Reserve University
Elizabeth Selgrade, M.S.P.O., C.O., L.O.
Certified Orthotist at Children's at Meridian Mark and Children's at Duluth
Srishti Seth
Doctoral Student at Catholic University
Christopher Petty
Systems Programmer at Duke-UNC BIAC
Debra Cooper, Ph.D.
Science Policy Fellow at California Council on Science and Technology