Sam McDonald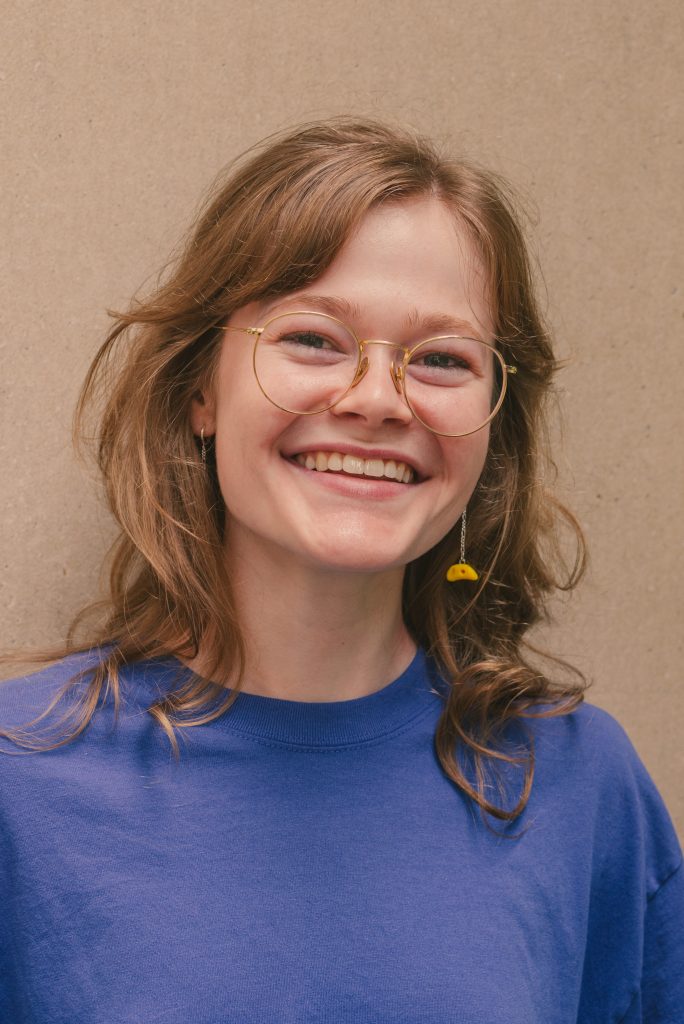 Fourth Year Ph.D. Candidate (2020 - Present)
Sam is working on using stereo-controlled thiol-yne polymerizations to develop biocompatible barrier polymers. These materials are of interest to encapsulate transient bioelectronics and as glass replacements for pharmaceuticals storage. As an NSF aiM-NRT fellow, she is also working on applying machine learning to these topics. She has her B.S. in chemistry from the University of Florida (2020). Outside of chemistry, Sam enjoys rock climbing, reading and playing cozy switch games. She also has a dog, Lucy (9), and a bird, Fern (5).
Publications:
McDonald, S. M.; Augustine, E. K.; Lanners, Q.; Rudin, C.; Catherine Brinson, L.; Becker, M. L. Applied machine learning as a driver for polymeric biomaterials design. Nat Commun 2023.
Ritter, V. C.; McDonald, S.; Dobrynin, A. V.; Craig, S. L.; Becker, M. L. Mechanochromism and Strain-Induced Crystallization in Thiol-yne-derived Stereoelastomers. Adv Mater 2023.
Ganga, H.; McDonald, S.* Effect of pH on the antibacterial properties of turmeric. Journal of Emerging Investigators 2023, 6.
Nikam, S. P.; Hsu, Y.; Marks, J. R.; Mateas, C.; Brigham, N.C.; McDonald, S.M.; Guggenheim, D.S.; Ruppert, D.; Everitt, J. I.; Levinson, H.; Becker, M.L., Anti-adhesive Bioresorbable Elastomer-Coated Composite Hernia Mesh that Reduce Intraperitoneal Adhesions. Biomaterials 2022.
Yang, Q.;  Hu, Z.;  Seo, M.-H.;  Xu, Y.;  Yan, Y.;  Hsu, Y.-H.;  Berkovich, J.;  Lee, K.;  Liu, T.-L.;  McDonald, S.;  Nie, H.;  Oh, H.;  Wu, M.;  Kim, J.-T.;  Miller, S. A.;  Jia, Y.;  Butun, S.;  Bai, W.;  Guo, H.;  Choi, J.;  Banks, A.;  Ray, W. Z.;  Kozorovitskiy, Y.;  Becker, M. L.;  Pet, M. A.;  MacEwan, M. R.;  Chang, J.-K.;  Wang, H.;  Huang, Y.; Rogers, J. A.*, High-speed, scanned laser structuring of multi-layered eco/bioresorbable materials for advanced electronic systems. Nature Communications 2022, 13 (1).
McDonald, S. M.; Karayilan, M*.; Bahnick, A. J.;  Godwin, K. M.;  Chan, Y. M.; Becker, M. L*., Reassessing Undergraduate Polymer Chemistry Laboratory Experiments for Virtual Learning Environments. Journal of Chemical Education 2022.
Block, A. K*.;  Hunter, C. T.;  Sattler, S. E.;  Rering, C.;  McDonald, S.;  Basset, G. J.; Christensen, S. A., Fighting on two fronts: Elevated insect resistance in flooded maize. Plant Cell Environ 2020, 43 (1), 223-234.