Meet the 2022 Summer Leaders and Mentors (SLAM) Team! THe SLAM Team works closely with the MEM administration to lead new student orientation. They are also each assigned a group of new students to lead and mentor over the summer.
---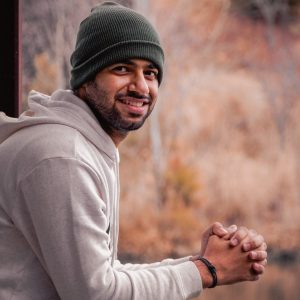 Avinash Achhra is from Mumbai, India. He completed his engineering in the field of Metallurgy and Material Science in 2019 from College of Engineering Pune (COEP). Post that, he has worked in the FinTech product industry for a couple of years. During his first semester at Duke, he studied the following courses as part of the MEM program – Project Management, Decision Models, IP/Law/Entrepreneurship and New Ventures Development. During the Summer, he interned with SBTDC as a technology consultant associate. He is a Formula 1 fan and in his free time enjoys playing racquet sports (badminton, table tennis, squash) and board games. He also likes to cook, swim and host gatherings. He is very excited to welcome you all to Duke MEM!
Varun Bhatia was born and raised in Mumbai, India. He attended K. J. Somaiya College of Engineering where he completed his undergraduate degree in Mechanical Engineering. After completing his degree, he worked at R. K. Foodland as a Project Manager and grew to love it. He decided to pursue his passion at one of the best colleges in the world. His previous semester at Duke was an amazing one where he got to learn and discover new things everyday. Varun is very excited to welcome the new batch of incoming students and keen to help make the transition as easy as possible for them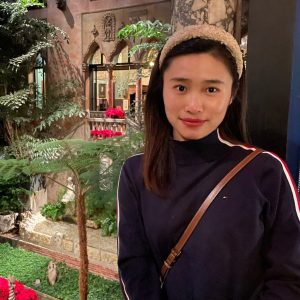 Shiyu Li was born and raised in Shanghai, China. She graduated from the Shanghai University of Engineering and Science in 2017 where she majored in Supply Chain Management. After graduating, Shiyu worked as a logistics project engineer in the High-tech industry, being responsible for designing logistics schemes and warehouse layouts to improve inbound efficiency. In 2019, she switched over to material sourcing and product manufacturing planning for a global energy solutions company. At Duke, she has participated in various projects, including product launch simulation, company supply chain analysis, etc. This summer, she is pursuing CPIM in the supply chain management field. In her spare time, she enjoys photography, skating and outdoor activities. She is looking forward to meeting you all at Duke.
Shreya Mishra was born and raised in India. She has lived in Assam, Gujarat, New Delhi, Mumbai and Bangalore, but ironically hasn't traveled much! She is an Engineer with an MBA from BITS Pilani, and was the Global Head of Online brand reputation management at Tata Consultancy Services, before moving to Durham, N.C. She works as a Graduate Assistant at the Office of Provost as well as at the Bass Connections at Duke. She is also the Teaching Assistant for Product Management for Fall '22. Shreya is a writer, having written several books of poetry, and a professional potter who also enjoys shooting. She is a handloom enthusiast, and loves and respects all things 'art'. She is excited to meet the next MEM batch!
Austin Pinderski was born and raised in Lake Forest, Illinois. He graduated from Loyola University Chicago in December 2021 where he majored in Computer Science and minored in Mathematics. During his undergraduate years, Austin was avidly involved in Loyola's Software & Systems Laboratory where he significantly contributed to software process metrics research for 2 years. He is interested in a career in consulting, having interned at EY in 2021 and FMI in 2022. At Duke, Austin is a math tutor and mentor for student athletes. Outside of the classroom, Austin is enthusiastic about watching Duke basketball, weightlifting, and exploring Durham's local restaurants. He is excited to welcome new MEM students and share advice about transitioning to life in Durham.
Siddharth Singh (Sid) was born in Jaipur, Rajasthan, India and was raised in different states across India. He attended the Vellore Institute of Technology, Chennai, India where he graduated with a Bachelor of Technology in Electronics and Communication Engineering. During his undergrad, he published a research paper in the field of mobile communication and also presented the same at IUPUI, Indiana. He was also an integral part of the non-profitable student chapter Enactus and the social media marketing campus representative for Tinder. He likes to involve himself in various activities, learn new things, and meet new people. At Duke, Siddharth has been involved with the Creative Communication Club and the Alumni Reunion 2022 event management team. He will be the President of the Creative Communication Club for the upcoming semester. Outside of the classroom, Siddharth spends the majority of his time with his camera exploring, capturing, and editing photos. He also loves playing and watching basketball, drumming (music in general), graphic design, cooking/baking, and discovering new places. He is looking forward to welcoming everyone to Duke MEM.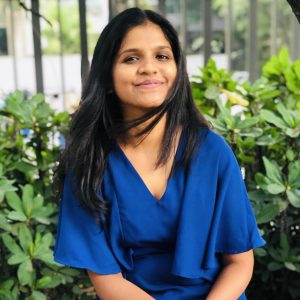 Samiksha Umredkar is from Pune, India. She has earned her Bachelor of Engineering degree majoring in Information Technology from India in 2018. After undergrad, she worked for four years as a Senior Software Engineer at Barclays Technology Centre, India. Currently, she is enrolled in the Masters of Engineering Management program at Pratt School of Engineering, focusing on Product Management. In addition, she is presently assisting as Technical Consultant at Duke Innovation and CoLab and is also a Teaching Assistant at Duke's Fuqua School Of Business. In her opinion, curiosity and eagerness to learn, along with taking pride in the work, make you stand out from the rest, and learning is a process that takes place everywhere and one that she thoroughly enjoys. Furthermore, she believes that "Change is the only constant in your life", and thus it is necessary to keep accepting new adventures in life. She enjoys cooking, watching documentaries on Netflix, and dancing in her spare time.  She really enjoyed her first semester at Duke and is excited to welcome the class of 2022 in the fall!
Ken Xu was born and raised in Guangdong Province, China. He attended University of California, Davis where he majored in Civil and Environmental Engineering. At UCD, Ken worked as an Orientation Leader, First-year-experience Peer Advisor, and Academic Tutor. After completing his undergraduate degree, he worked as a Product Manager in a Californian Contractor for several years. Ken entered Duke Master of Engineering Management with an interest in Product Management and Entrepreneurship. In his spare time, he enjoys singing, appreciating Art, playing basketball and badminton. He is super excited to meet all of you at Duke! ^^