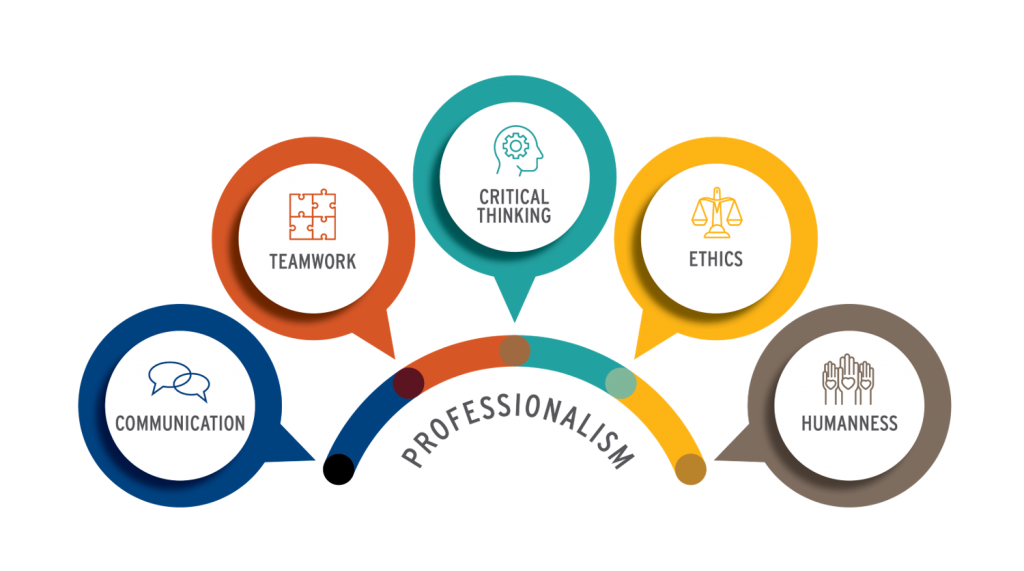 As anchoring themes of the Duke Master of Engineering Management program, Professionalism and the 5 Principles underscore the skills and traits of strong leadership in the 21st-century, technology-driven workforce. Both within and outside of the classroom, in Durham or on Zoom, MEM students are putting the five principles into practice every day.
---
Professional MEMtality
Professional MEMtality is a platform to spotlight MEM students demonstrating outstanding professional behavior. Want to send some kudos to a teammate on a group project? Have a student with superlative critical thinking? We want to spotlight their accomplishments!
Each month, four students will be selected from the nomination pool for demonstrating one of the five principles of professionalism, and their nomination will be highlighted in the Professional MEMtality email for that month. This email will go out at the end of every month.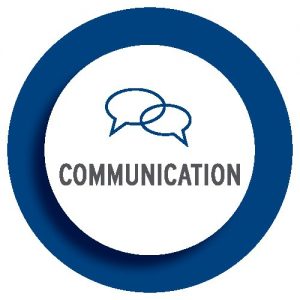 Ability to communicate ideas effectively
Lead and contribute to high performing teams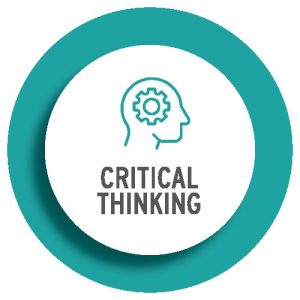 Solving complex problems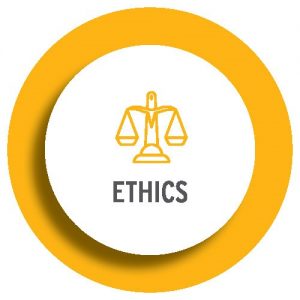 Tackling ethical issues in technology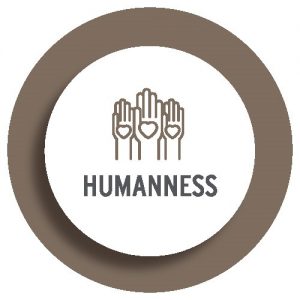 Valuing people and creating value for people
---
Professional MEMtality Students of the Month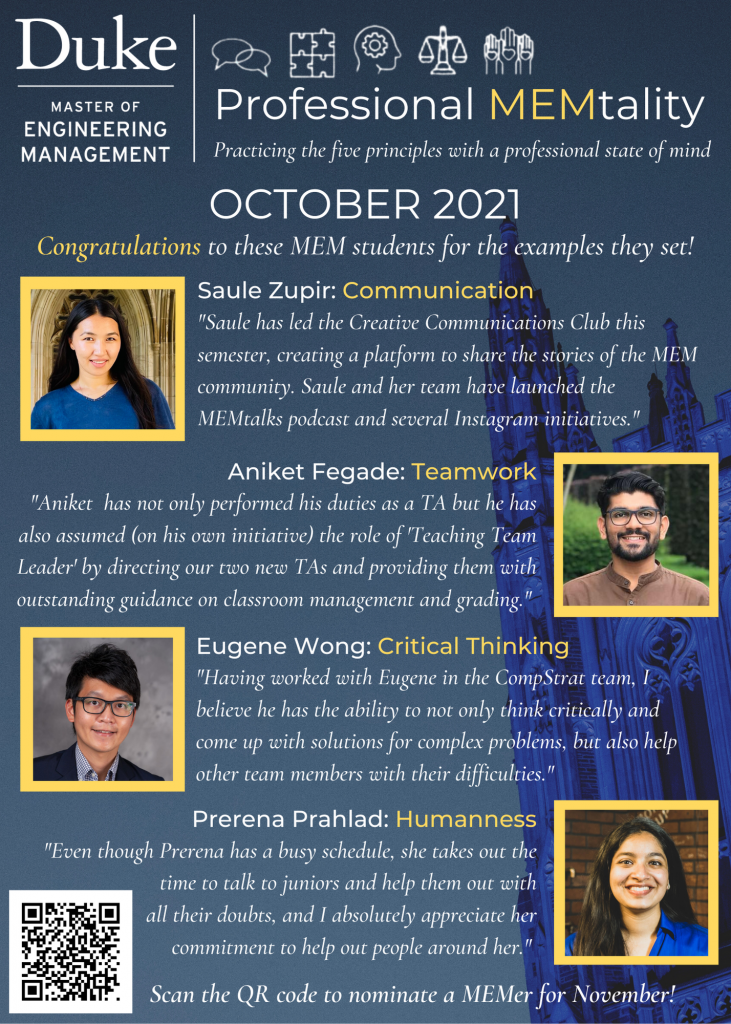 Archive