I want to start by addressing the fact that the US is officially the only country in the world that has not put forth a good-will declaration and signed the Paris Agreement.
Even if the Paris Agreement and the COP23 are just for fueling momentum towards, creating momentum, being ambitious towards, or any of those other somewhat jaded euphemisms – it actually just represents the act of bringing people together in a room to discuss climate issues.
COP23 describes itself as a coalition of cities, states, regions, territories, business and civil society – not necessarily "countries". It distinctly does not list countries, amongst this array of other geographical categories – and yet we speak globally as if the designation of "country" is the most important. Of course, country borders are devised of "cities, states, regions, territories, businesses and civil society", and that is what makes this discussion of mitigating and adapting to climate change a convoluted one, designated to many different levels of action. The COP23 and the Paris Agreement seem to understand that.
But still, the USA's exclusion from the Agreement means something. Though we are the only country that has not signed, we still have representatives at COP23 – and yet, those are official representatives from the US government, not from private companies, or tech, or educators. Much more interesting to me is what Americans are doing to move forward and include themselves in the conversation despite the hostility expressed by Trump and others towards any amenable discussion of climate mitigation policy.
American friends of mine who work in divestment and in moving capital into companies that have sustainable models spent the same week of the COP23 conference in another European country: Portugal. One of the founders of the company attended Web Summit, a tech conference in Lisbon, where tech leaders meet and discuss social issues.
The approach is in developing entrepreneurial tech solutions. And in context of Trump's stance – which currently communicates to businesses and others that the US is ripe and ready for environmental devastation – I believe the future envisioned by and for millennials, and for resilience, and mitigation, will be found in the ideas put forth by NGOs, private companies, and grassroots organizations.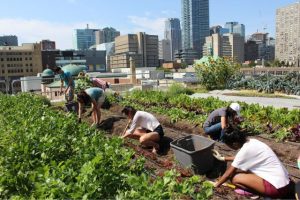 The climate is indeed already changing faster than scientists, politicians, and activists can keep up with, yet this simple fact is politicized, warped, and convoluted by a group of US leaders who own inconceivable financial assets, and therefore still have control of how this country passes [or doesn't pass] policy in the first place.
In light of this, the policy proposal I would put forth would be a subtle one, but it would change how we as a country at least approach climate policies, from our current standpoint.
I don't know its specific language, but I would want the policy change to be systemic, and further, it could probably not even mention the words "climate" or "environment" – yet, I would want it to result in positive changes for both these systems.
Some may find this deceitful, but politics is such, and so is designing policy – I have no doubt that some of the best policies are not specific, but are sneaky, and broad, and in fact change more than they seem.
So, I would want to implement some sort of policy that directs money towards public health, and takes it out of funding war and the military, or police spending, or factory farm subsidies that bleed the land – it would have to designate, for example, that all people are to have drinkable, clean water and that city water management systems are to be leveraged towards sustainability. This policy would be at the federal level, and it would have to include language saying that each state is to designate individually how it would meet these expectations. In the meantime, it creates:
infrastructure for water catchment and for establishing irrigation for rooftop/urban farms
public education opportunities that reach out to the community about sustainability, permaculture, and health
putting money towards clean drinking water for everyone, including Flint, Michigan and others who are currently at-risk
People are often daunted by political jargon but they understand the logic of helping their local communities. Most people would not say no to voting in policy that would allow them to do just that – and I believe policies should be written with the intention of being passed! Especially in our current political climate.