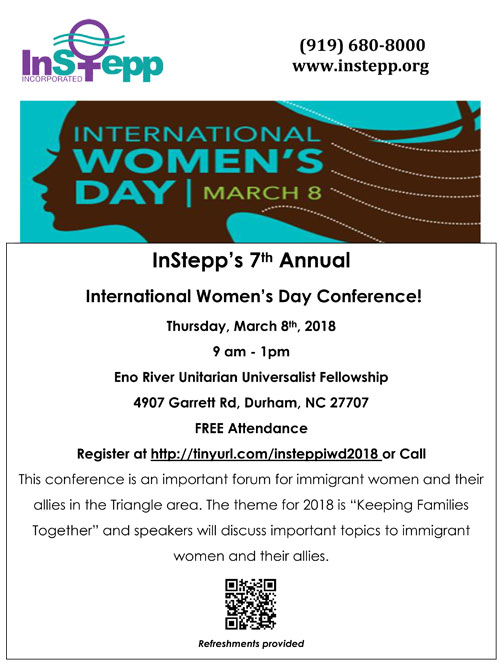 InStepp's 7th Annual International Women's Day Conference will take place Thursday, March 8th, 2018 from 9 am – 1pm at Eno River Unitarian Universalist Fellowship on 4907 Garrett Rd, Durham, NC 27707. Free Attendance.
This conference is an important forum for immigrant women and their allies in the Triangle area. The theme for 2018 is "Keeping Families Together" and speakers will discuss important topics to immigrant women and their allies.
Register at tinyurl.com/insteppiwd2018 or Call at (919) 680-8000.