The North Carolina Department of Health and Human Services (NC DHHS) has published a Contact Tracing Next Steps After Testing Flyer. The flyer educates individuals on what to expect next if they test positive and a member of the COVID-19 Community Team reaches out to understand the places they have been to, and the people they have been in contact with.
The flyer also includes a form for individuals to fill out with the names of people they have been around recently.
The flyer can be found in English and Spanish under the section "What do I do while I wait for my test results?" on the Steps to Take After COVID-19 Testing page.
What is Contact Tracing?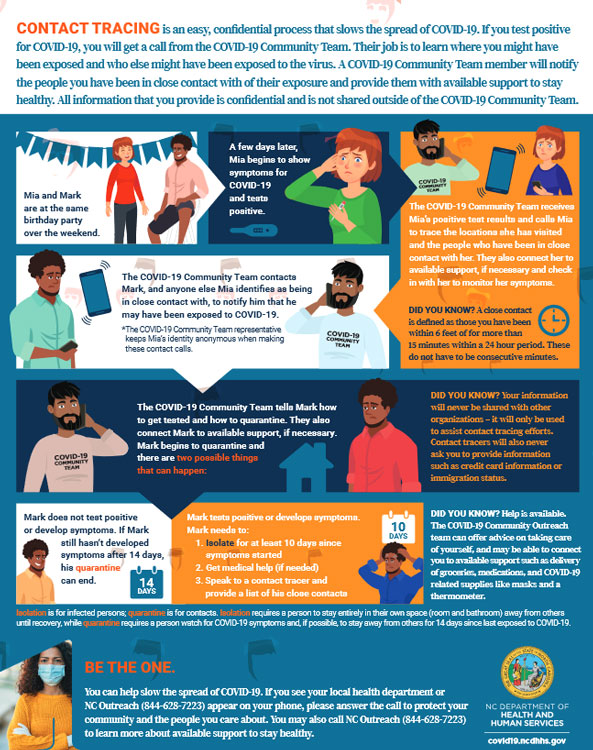 NC DHHS has also released an infographic that simply and visually explains what Contact Tracing is.
The infographic walks through an example scenario to show the steps taken for both positive and negative COVID-19 test results after being exposed to COVID-19.
The infographic helps individuals understand the basics of contact tracing and encourages them to answer the call from NC Outreach or their local health department.
The infographic is available English and Spanish under the section "What does contact tracing look like?" on the Contact Tracing page.