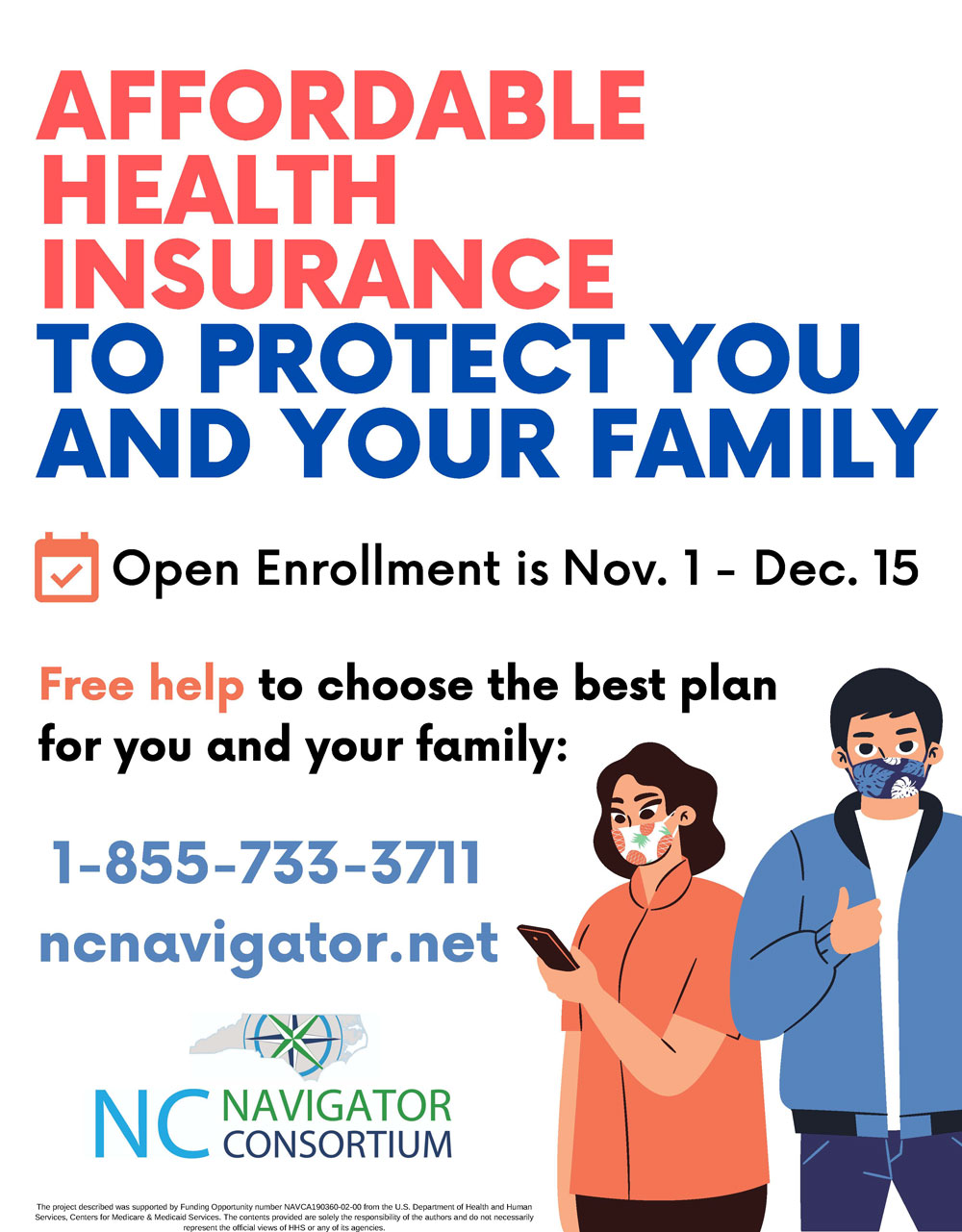 Open Enrollment for the Health Insurance Marketplace (Obamacare) started on Sunday, November 1st and will close on December 15th, 2020. Schedule a free virtual appointment with a federally qualified Navigator to enroll in quality, affordable health coverage.
When making an appointment online at ncnavigator.net, individuals can indicate their language preference. Individuals can also call 1-855-733-3711 to schedule an appointment.
Additionally, here are links in English and Spanish explaining what information will be needed to apply.