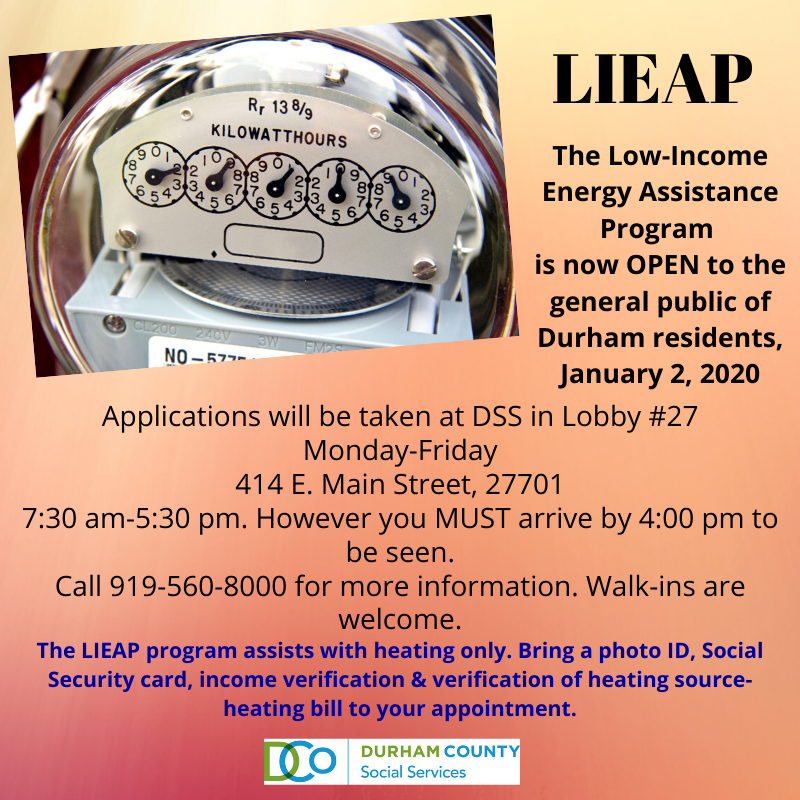 The Low Income Energy Assistance Program (LIEAP) is now open at DSS. This is a seasonal program that assists with heating bills. It opened at the beginning of January and runs until March 31 or until funds run out.
Applications will be taken at DSS in Lobby #27, Monday through Friday, 414 E. Main Street, Durham, NC 27701. 7:30 a.m. to 5:30 p.m. However, applicants must arrive before 4:00 p.m. to be seen.
For more information, dial 919-560-8000.
Bring a photo ID, Social Security card, income verification and verification of heating source and heating bill.