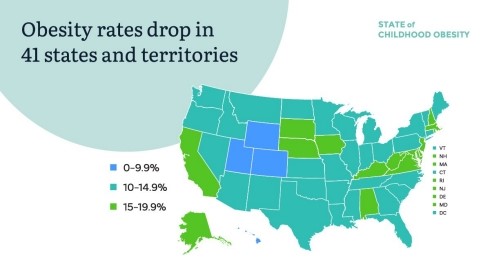 A report released on Thursday, December 19, 2019 by the Robert Wood Johnson Foundation (RWFJ)  has revealed that  Obesity rates have dropped among young children from lower-income families in the United States. However, the latest data indicates that obesity continues to be a major risk to children's health:
Approximately 1 in every 7 children ages 10 to 17 has obesity.
Rates for black and Hispanic youth are considerably higher than rates for white and Asian individuals.
Obesity is one indicator of larger, systemic problems concerning health and equity in American society.
Explore data and policy information by state.