Adam Lin
Major: Biology major (pre-med)/Spanish and Chemistry minors
Hometown: Irvine, CA
What languages do you speak? English is my native language. I'm pursuing a Spanish minor and can speak and write it. I speak very minimal Mandarin. I've always wanted to learn French.
Favorite Cuisine: Japanese (sushi, ramen, udon), I also enjoy Italian food, especially pasta
Alexander Behura
Major: Linguistics and Asian & Middle Eastern Studies (Chinese) Majors with Chemistry Minor (pre-med)
Hometown: Yorba Linda, California
What languages do you speak? English, Chinese major, interested in Cantonese, French, Italian, and Bengali.
Favorite Cuisine: Thai
Andre Lindsay

Anna Yang
Major: Maj: Biology / Cert: Science & Society
Hometown: Oak Ridge NC
What languages do you speak? English and Mandarin!
Favorite Cuisine: This is too hard, but I cannot go without noodles and feta for extended periods of time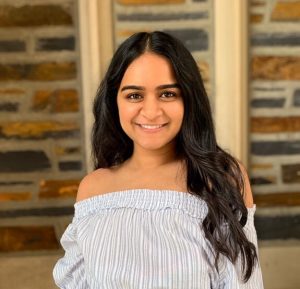 Arya Patel
Major: Public Policy and International Development. Minor in Economics
Hometown: Ahmedabad, GJ, India and Charlotte, NC
What languages do you speak? I am fluent in Hindi and Gujarati (though writing is a struggle). I've been learning Spanish since middle school but its gotten a little rusty, the korean entertainment industry has inspired me to self-learn Korean. I'd really like to work on Korean and dabble a little with Mandarin next 🙂
Favorite Cuisine: Gujarati, Mexican, and Thai

Bisma Suleman
Major: Psychology
Hometown: Hollywood, Florida
What languages do you speak? I am fluent in Urdu / Hindi, can read and write Arabic. I'm interested in learning Italian and Spanish
Favorite Cuisine: Seafood
Chengxi (Darren) Xie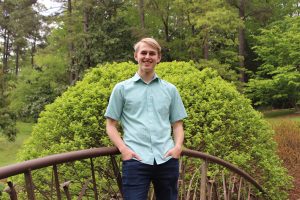 Drew Genuit

Esther Zhang
Major: Neuroscience with minors in Psychology and Chemistry
Hometown: Harbin, Xi'an, Shanghai, Basking Ridge NJ, and Durham NC
What languages do you speak? I grew up speaking English and Chinese and studied Spanish from middle school to college. I'm interested in learning Korean, Japanese, and Hindi!
Favorite Cuisine: Chinese!

Gary Zheng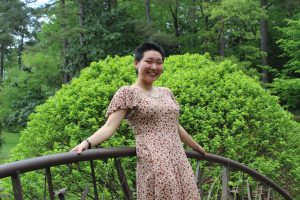 Gi Chun
Irene Qiao
Major: Computer science
Hometown: Central New Jersey
What languages do you speak? Some Mandarin, Spanish, and currently learning French and Korean
Jeffrey Zheng
Major: Chemistry
Hometown: Shanghai, China & Fremont, California, USA
What languages do you speak? Fluent in Chinese and good ol' chinglish. Barely operational Shanghainese, knows weeb Japanese (aka I don't actually, I just picked up phrases from watching too much), took Spanish and tried studying Korean.
Favorite Cuisine: Japanese
Jingxuan Liu
Karen Song

Kevin Tan
Major: Economics
Hometown: Green Brook, NJ
What languages do you speak? I speak embarrassingly bad Mandarin and can understand some Cantonese. I took Spanish in middle school and French in elementary school.
Favorite Cuisine: Soooo tough omg depends on my mood, but my tops are probably Sichuan, Japanese, Mediterranean, and Mexican
Linda Tang
Major: Biology, Statistics
Hometown: Changchun, China
What languages do you speak? I am fluent in Chinese and I am learning Spanish
Favorite Cuisine: hot pot
Natalie Chen
Major: International Comparative Studies, Economics, Markets & Management
Hometown: Los Angeles, Taiwan
What languages do you speak? Parent-approved level Chinese. High school Spanish. Kdrama level Korean. Oh yeah and English if that counts.
Favorite Cuisine: Japanese
Qintian
Major: Statstics, neuroscience, cultural anthropology
Hometown: China, Singapore, America, Togo
What languages do you speak? Learned mandarin since I was born, listened to music while I was in the womb, learned Singlish in middle school, and French in high school. Hoping to learn Arabic, Jazz and Javascript.
Favorite Cuisine: Oh that's hard… Vietnamese?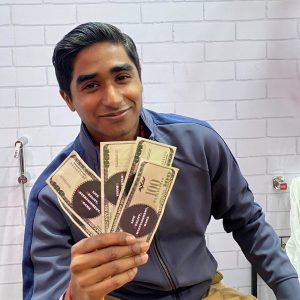 Sarabesh Natarajan
Major: B.S. in Chemistry with Concentration in Pharmacology and on the Pre-Medical Track
Hometown: Harrisburg, NC (right outside of Charlotte)
What languages do you speak? I have limited proficiency in Tamil and Hindi. I am perfectly fluent in English (surprise).
Favorite Cuisine: I don't really have a particular cuisine that I love more than others, I just like to try new foods.
Simran Sokhi
Major: Biomedical Engineering
Hometown: Singapore
What languages do you speak? I am fluent in Hindi and can speak and understand Spanish at a conversational level. I also understand Punjabi, and am interested in learning Russian.
Favorite Cuisine: Thai
Tenzin Choeyang
Valerie Tsao
Charlie Zong
Euna Cho
Himanshu Jain
Jessie Ou
Junzhe (Raymond) Zhang
Mary Jiang
Wei (David) Wu