By Katherine Zheng '23
When we tackle complex challenges — such as making education more equitable despite limited resources, or making healthcare more accessible to differently abled people — how can we effectively include human stakeholders in the research and development processes?
A Bass Connections team has been exploring equity-centered approaches to specific challenges in education, health, entrepreneurship and innovation. Student team members presented their work to date at a recent event held by Duke Innovation & Entrepreneurship (I&E), Duke Pediatrics, Bass Connections and the Divinity School.
Open Design Process
The team utilized open design, which involves four phases: understand, create, evaluate and share. Team leader Aria Chernik explained it as an "equity-centered innovation methodology that is derived from design thinking, putting equity at the center in how we create it and who is with us creating it." Chernik is associate professor of the practice in the Social Science Research Institute.
The projects all had different areas of focus, but all led with the goal of determining "how communities flourish and how people have an equitable opportunity to flourish," said team leader Kevin Hoch, I&E managing director for education.
Each group asked a "what if" question, designed three creative possible solutions, and presented stakeholders with concept posters and a prototype.
Projects and Ideas
Pediatric Health
This group focused on healthcare accessibility for people with intellectual and developmental disabilities (IDD) such as autism and Down syndrome. "Physicians and pediatricians need more of a shared understanding with those with IDD," said junior Hannah Zelinger, adding that other guiding principles included a more positive environment and empowerment of youth with IDD to gain as much independence as possible.
Public policy master's student Cameron Love joined Zelinger to give a presentation on the group's main idea: a community open house where youth with IDD can be directed to community services or medical help as needed. This would ensure a more direct way for youth to receive help beyond the complex healthcare system, which can deter patients from receiving proper help today.
Necessity-Driven Entrepreneurship
Sophomores Jun Woo Kang and Wendy Shi presented their group's work with a nonprofit called Helius to research necessity-driven entrepreneurship. Helius provides training and coaching for small businesses and necessity-driven entrepreneurs. The group focused on strengthening the overall Helius community and increasing connections to funders.
The group's idea, Portal to Success, is a website that would be a connection portal to allow current cohort members to get in touch with past members. In addition, consolidated lessons from Helius would be available on the site.
Community-Based Innovation
Presented by junior Kara Wall, this group researched the question, "How might we create a program that fosters relationships and reflects community needs while promoting equitable and holistic education?" They worked with the Oak Grove AME Zion Church, Campbell University and Harnett County Schools to investigate equitable education opportunities.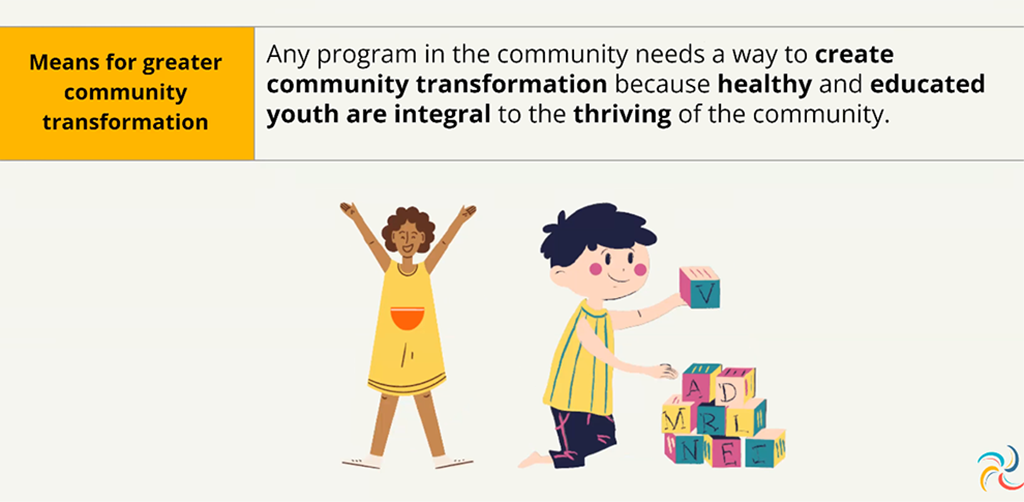 Solution ideas included an immersive two-week summer literacy program that fostered personal development, a month-long equitable after-school pilot, and a summer-long program fostering students' well-being through a holistic and equitable literacy and STEM curriculum. The group decided to focus on the summer-long option, which prioritizes life skills and personal development.
Education
This group explored how to use computer science (CS) education to improve human flourishing. Teachers need an easy-to-implement CS curriculum, educators need to ensure equity in the curriculum, and students need a way to connect with the subject material, explained presenters Ritvik Janamsetty, a sophomore, and Krista Pipho, a Ph.D. student in genetics and genomics.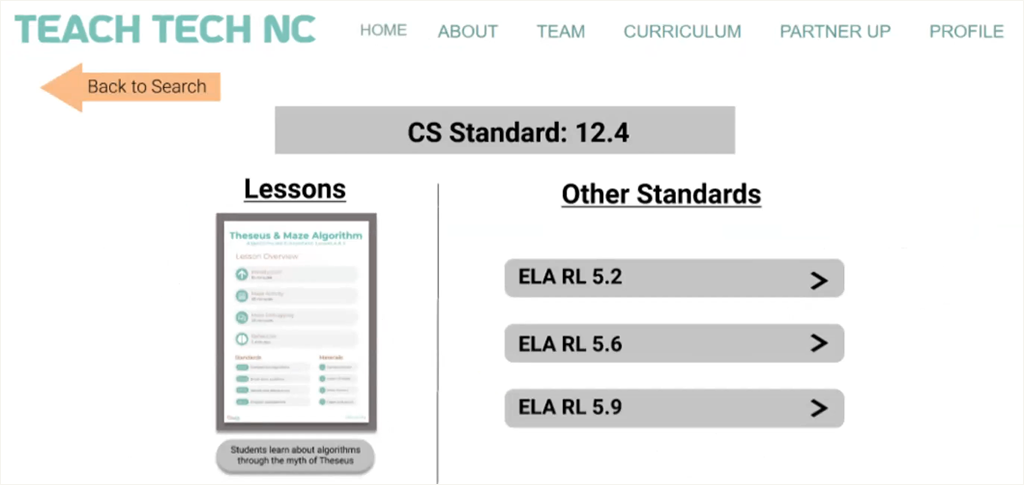 Their solution was standards mapping, which is a way for educators to fulfill CS standards at the same time as standards for English language arts. A prototype website called TeachTechNC maps the standards and allows school administrators to check off which standards the CS curriculum meets.
Time for Implementation
Each interdisciplinary team educated the audience on how we can effectively use the open design method to take on tricky issues with community partners. "It's clear that the Human Flourishing Project's participants are motivated and energized by the challenge of working on real-world problems," said Pipho, who is also a member of the Bass Connections Student Advisory Council. "I'm excited to see the proposed solutions enter the implementation phase this semester."
Throughout the spring, the team members will be building out prototypes, testing them and iterating with community co-designers.
How to Get Involved
Through February 11, Duke students of all levels can apply for the 2022-2023 Bass Connections team, Open Design Studio: Participatory Solutions for Human Flourishing. Virtual info sessions will be held on January 21 and 25.
Katherine Zheng is a junior at Duke University studying economics and public policy. She works as a student assistant in the Office of Interdisciplinary Studies.