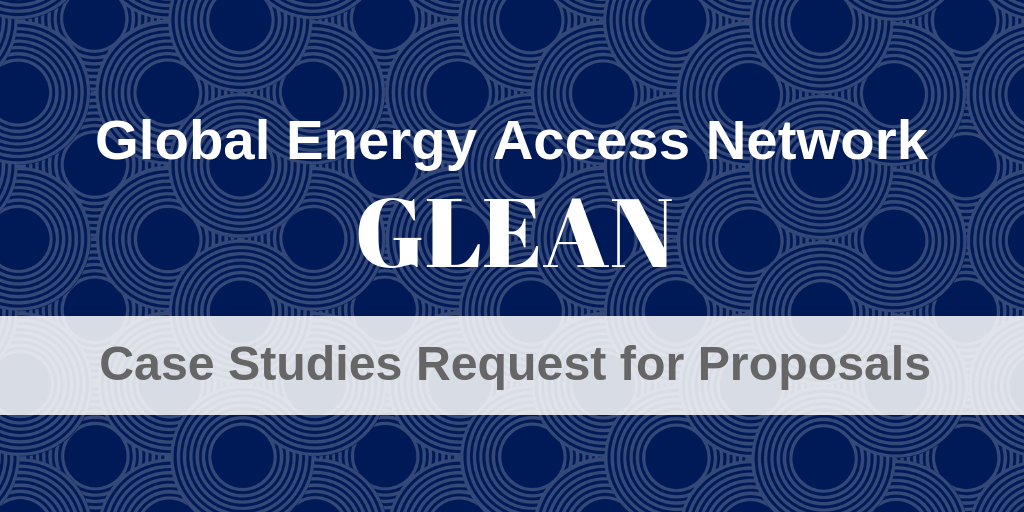 Deadline: January 31, 2019
The Global Energy Access Network (GLEAN) student organization is now accepting applications for the third volume of the Energy Access Case Studies publication. They are looking for students (undergraduate, graduate, postdoc, or professional) from any discipline who have engagement in the field of energy access.
Submit an application about your research, study abroad experience, internship, field work, or other engagement related to energy access in low-income or developing countries for a chance to publish a five-page study and win $200.
The submission deadline is January 31, 2019. Learn about the proposal application requirements.
See volume 2, read more about GLEAN, and see other D-SIGN grantees from 2017-18.