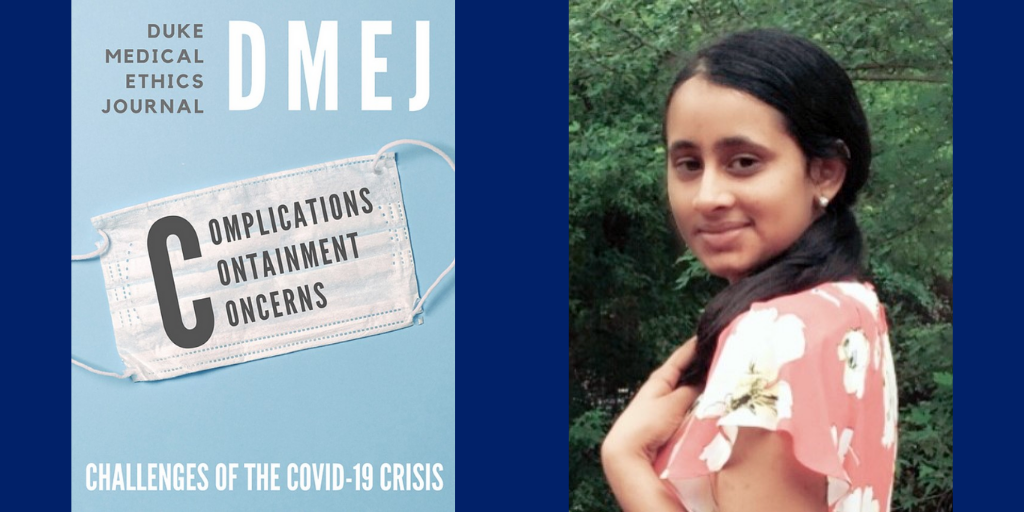 Is Duke's prehealth curriculum missing an important ethics component? A team of undergraduates founded the Duke Medical Ethics Journal (DMEJ) in 2019 to spark conversation and provide a forum for exploring the subject. The latest issue focuses on health and identity.  
Sibani Ram '23 is co-president of the journal. "DMEJ has been the most rewarding part of my college experience," she told the Kenan Institute for Ethics, where she is a member of the Ethics Living-Learning Community. "I am so deeply convinced that medical ethics has a transformative power – the power to transform ourselves and the structures through which we experience healthcare."  
Katherine Zheng '23 spoke with Ram to learn more.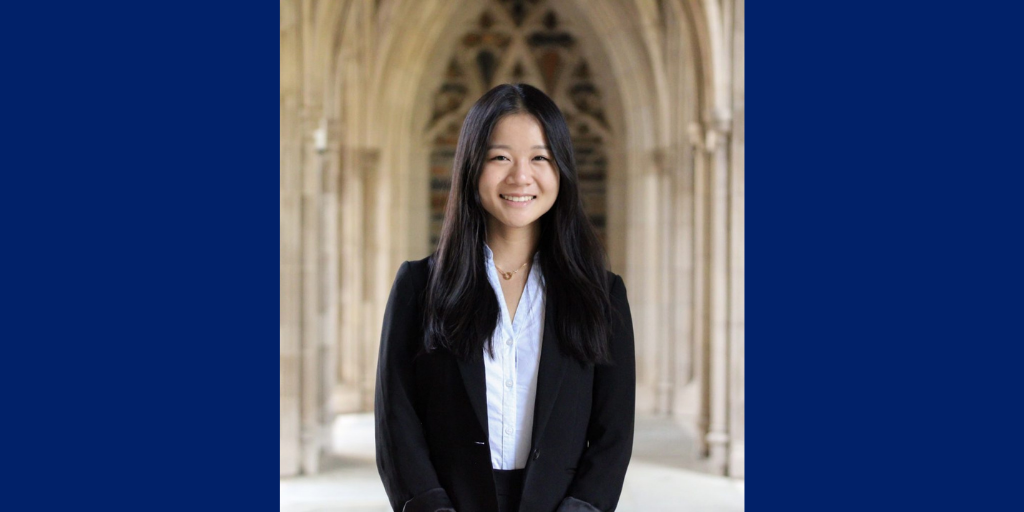 Zheng:
 Why is medical ethics an important area of focus for you? 
Ram: I think it's essential because patients place so much trust in their healthcare providers. Medical ethics can help medical professionals better see patients as not just patients, but as people too. This is also what I deduced from the topics that people wrote about for the journal – from articles about women's chronic illness to the LGBTQ+ community to children with disabilities, it's crucial for healthcare providers to recognize that patients are people.  
Can you elaborate on what you think is missing in the premed curriculum?  
Many medical schools require a test called CASPer, which involves medical ethics decision-making. But to satisfy all the premed requirements at Duke, no medical ethics courses are required. The DMEJ is trying to inspire aspiring medical students to learn about ethics through a platform outside the classroom and perhaps even inspire them to take an ethics class outside of the premed curriculum before graduation, even if it isn't mandated. 
Can you tell me about a story you contributed to the journal? 
I wrote an article called 'Empathy for the Elderly,' and it's about how younger generations can write letters to the elderly in nursing homes to help them get through the isolation crisis that COVID-19 put them through. My sister started an initiative called 'Lives Through Letters,' where she brought together youth to write letters and bring them to different nursing homes. Because of this, I thought that this was a way to show empathy, and it was a concept that tied into medical ethics. 
Read the latest issue of the DMEJ and let the team know if you're interested in getting involved.
Katherine Zheng is a rising junior majoring in Public Policy and Economics. She works as a student assistant in the Office of Interdisciplinary Studies. Sibani Ram is a rising junior majoring in Evolutionary Anthropology with minors in English and Chemistry.