As a doctoral student, you've already discovered that creating new knowledge and building a career is not a solo enterprise.  
When seeking academic and professional guidance, have you considered looking beyond your home department or programs for additional guidance? Interdisciplinary networks offer potentially transformative avenues to foster your development, including:  
A safe, nonjudgmental and (typically) confidential forum, to hold conversations that may feel too "high stakes" with Ph

.

D

.

program advisors and others responsible for evaluating you

 

Multiple, fresh perspectives on issues and questions important to you

—

a break from the "groupthink" that arises among people who inhabit similar disciplines

Exposure to different kinds of research questions and approaches to answering them

, which may lead to

new collaborat

ions

as well

 

Opportunities to see that the challenges you face as a Ph

.

D

.

student are not unique to you, or even

to

members of your cohort or discipline

, which

can have a powerful "normalizing" effect and increase your feeling of self-agency

 

Opportunities to widen both your professional and social networks across Duke, and an enhanced confidence in your ability to help and mentor others who aren't necessarily like you.  

 
This page maps out an expanding array of interdisciplinary advising, coaching and mentoring resources sponsored or cosponsored by the Office of Interdisciplinary Studies. 
What's the Difference Between Advising, Coaching and Mentoring?
There are varying definitions and understandings of each of these terms (plus a lot of confusion). For our purposes:
Advising: Provides advice and specialized expertise (such in the case of a dissertation advisor) to support another person's learning and development.
Coaching: A structured process of inquiry that helps individuals pinpoint problems, identify solutions, develop and execute strategy, set goals and exercise accountability for moving forward. A coach, unlike an advisor, will not tell you what to do, but will support you in figuring things out.
Mentoring: A broad set of interactions (which might include advising and coaching), within the context of a personal relationship, that supports the learning and growth of another person.
Coaching
R
esources 
This one-of-a-kind program, directed and facilitated by Maria LaMonaca Wisdom, ACC (Associate Certified Coach), helps Duke Ph.D. students from all disciplines navigate the many changes and learning curves embedded in a five-to-seven-year doctoral program.
Small interdisciplinary groups (four to five students) will be formed around distinct program stages ("early" coursework; "middle" exams/prospectus; "advanced" dissertation/job search) and commit to meeting four times over the course of the semester or summer (six hours total). Participants will be expected to take an active role in:  
Identifying individual goals (academic, personal, professional) for the coaching sessions 

 

Cultivating a deeper sense of self-awareness, including personal strengths and growth areas 

 

Identifying appropriate action items, and demonstrating accountability for making progress

Respectfully supporting, coaching and mentoring others in the group 

 
Coaching can accommodate a wide variety of topics. Popular ones (as determined by program participants) include developing more productive working relationships (including the advisor/advisee dynamic); expanding networks of mentors and collaborators; adjusting to a new stage or set of expectations in one's program; developing strategy for a summer or semester; productivity and time management; and work/life balance.  
Learn more about Ph.D. Transitions and view current coaches. Read more about the program in The Chronicle of Higher Education.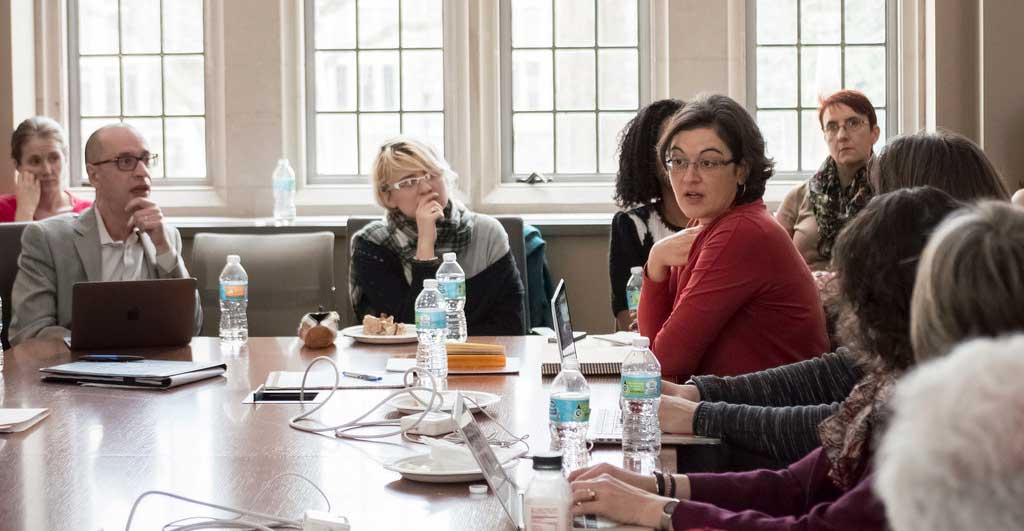 Mentoring Resources 
First-year Duke Ph.D. students are invited to take part in small peer mentoring groups during their second semester on campus.
Facilitated by trained peer mentoring fellows, these groups are designed to help new doctoral students flourish. No two groups will be alike. The topics, discussions and activities will be shaped by the interests and skills of the peer mentoring fellow and the participants. However, every group will provide:
A safe, nonjudgmental and confidential space for participants to discuss issues related to their Ph.D. training
Multiple, fresh perspectives on issues and questions that participants bring to the groups
Support and strategies for enhancing participants' resilience and well-being in graduate school
Opportunities for participants to realize that they are not alone in the challenges they face as Ph.D. students
Ways for participants to widen their academic, professional and social networks across Duke and to mentor other Ph.D. students
Learn more and meet the peer mentoring fellows.
Best Practices in Mentoring (GS990): A Duke Graduate Academy Short Course 
This free course is designed for doctoral students and postdocs from all disciplines at Duke, who seek to get the most out of their mentoring relationships (whether as mentees or mentors, ranging from informal to formal relationships). The course will provide space for you to reflect on how mentoring has shaped your path thus far, what you can do to improve your current mentoring relationships (as a mentee), and how you can be a more effective mentor to others. You will practice peer mentoring in small breakout groups with other Ph.D. students or postdocs, and hone concrete mentoring skills such as active listening, providing helpful feedback and coaching people to solve their own problems.
Register through DukeHub for Summer 2023. For more information, please contact Maria Wisdom.