Originally from Salisbury, North Carolina, Ada Wong is graduating with a degree in computer science and heading to California for a job at Apple. She took a moment to speak with sophomore Lily Neusaenger about experiential learning, applied research and the power of community for fueling her career.
Mobile Development for a Client
During my sophomore year, I took a graduate class focused on mobile development. The professor tailored the course toward experiences that you could take on in your career by simulating real-world software engineering experiences. As part of the class project, we had the choice to develop our own app idea or collaborate with a client seeking app development services.

I chose to work with a client which was the Nunn Lab at Duke University, a research group involved in studies conducted in Madagascar. One challenge they faced was accurately identifying individuals based on their nicknames. During interviews, different nicknames were mentioned, potentially referring to the same person. Additionally, they were capturing images to track relationships within the communities.

They needed an app to manage their image collection and match individuals with different nicknames but the same image, to avoid duplicates.

I collaborated with three other students in a group, and we had one semester to create a basic app, known as a minimum viable product (MVP). It was a simplified version, but it was successfully used in their research. I was also able to discuss this project during interviews for internships when asked about my experiences.
Research Project on Usable Security
In another graduate-level class, the main objective was to conduct a research project focused on enhancing our understanding of usable security. I collaborated with two other individuals in a small group, and our research revolved around studying deceptive patterns and user perceptions in streaming services. We also conducted literature reviews of relevant research papers and obtained approval from the Institutional Review Board (IRB).

I found this class engaging and thought it was interesting to apply my learnings through research. During the initial phase of the semester, we gained extensive knowledge and familiarity with various issues within the field of usable security. The second half of the semester, we applied our knowledge to conduct a study which included surveys, interviews, and developing a codebook.

Last summer, I had the opportunity to intern at Microsoft, specifically in the security domain. This experience allowed me to witness firsthand how the concepts and principles learned in this course could be effectively applied in real-life scenarios.
Community of Women in Tech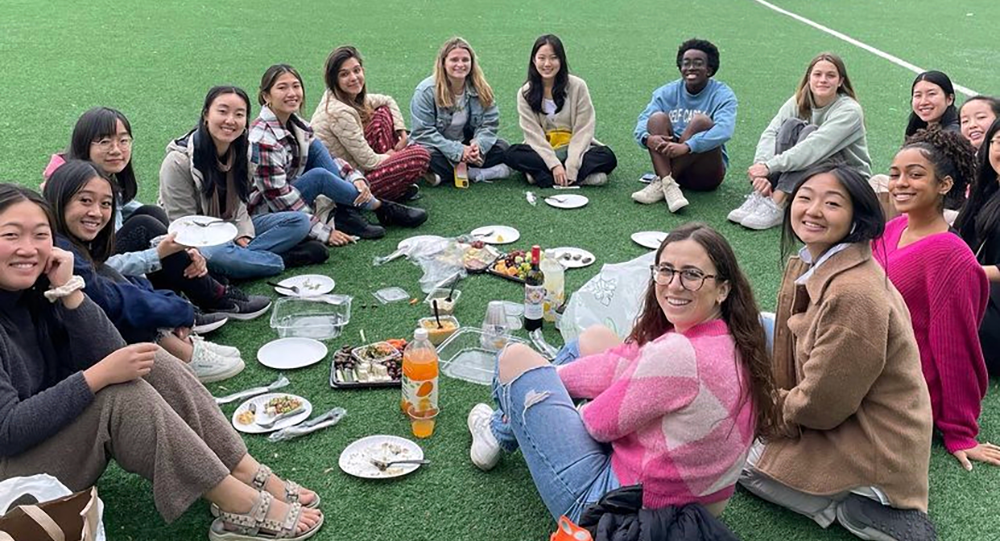 When I first arrived at Duke, I was looking for a tech community specifically for women since most of my family isn't in tech. DTech became that group for me and was led by two amazing advisors, Amy Arnold and Kelly Perri. They both provided support through one-on-one meetings and organized campus events.

I joined DTech as a freshman and became a DTech Scholar in my sophomore year through a remote internship at Nintendo. Amy encouraged me to lead a circle of seven members in North Carolina and Atlanta. We had weekly virtual meetings to share our internship experiences and build a support system during the summer.

Last summer, I led a DTech circle in Seattle, enjoying in-person activities like ice cream outings and dinners. We also connected with helpful alumni mentors in Seattle. DTech hosts valuable events like resume workshops and alumni talks, even providing practice for technical and behavioral interviews. Participating in DTech has made a significant impact on my interviews and overall experience at Duke.

Choosing to engage with clubs like DTech alongside my coursework was rewarding. I highly recommend DTech to computer science students for its supportive community and real-life opportunities.