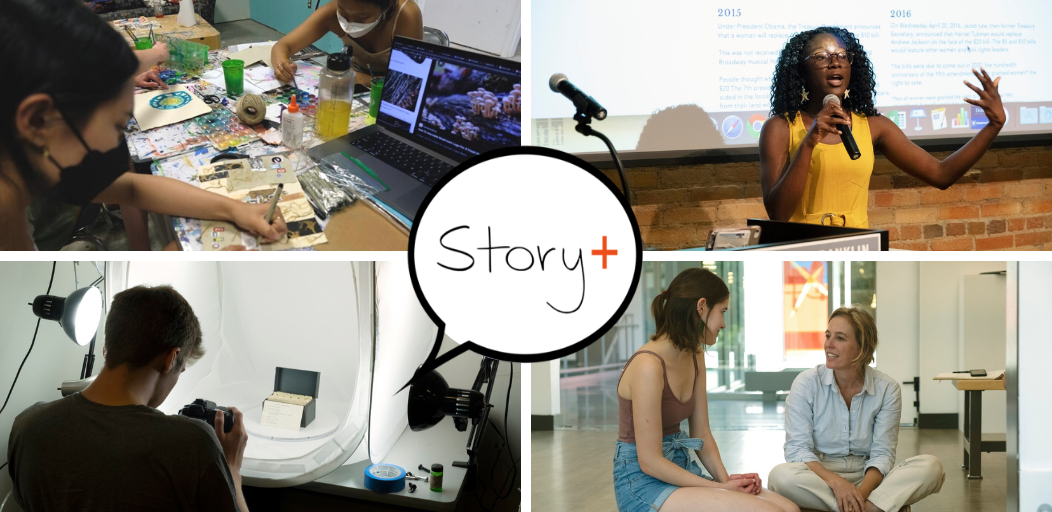 Deadline: February 22, 2023
Student applications are now open for this summer's Story+ research program. Applications are due on February 22 but will be evaluated on a rolling basis, so students should apply as soon as possible.
Story+ is a six-week summer research experience for undergraduate and graduate students who work in small teams to bring academic research to life through dynamic storytelling. In 2023, the program will run in person from May 17 through June 30. Graduate and undergraduate students will receive a stipend for their participation. Please see details and application information.
Story+ is administered by the John Hope Franklin Humanities Institute in conjunction with Bass Connections, with support from Duke University Libraries.
2023 Story+ Projects
Stipend
The undergraduate research stipend will be $3,150. While we will help connect you to on-campus housing resources, room and board arrangements (on or off campus) are the responsibility of participants.
Graduate student project managers, whose commitment is for a similar time frame with more limited hours, will receive a stipend in line with graduate student summer funding requirements and expectations. The details of these stipends will be shared as soon as they are available.
Generally, students receive their stipends in two equal payments at the end of each program month, May and June. Please be aware that policies may require different payment paperwork and longer approval processes for students in select categories, including (but not limited to) international students, non-Duke students, DKU students, non-US citizens. In such cases, you may not receive your stipend according to the timeline mentioned above. Please email fhi@duke.edu and/or contact the visa office and/or reach out to your financial aid advisor for guidance on making summer plans.
Application
Link: https://dukefhi.formstack.com/forms/storyplus2023
When applying, you'll be able to select, and rank, up to three different Story+ projects.
For the application, you'll be asked to provide the following information:
Resume
Unofficial Transcript
A one-paragraph Statement of Interest per project chosen (250 words)
A one-paragraph Contribution Statement per project chosen detailing the experiences, strengths, skills, interests, and abilities in humanities research you bring to the project (250 words)
Up to two References (no actual letters, just names and email addresses)
The priority deadline for all student applications is 11:59 pm on February 22, 2023, but we will evaluate applications on a rolling basis, so please get your application in as soon as you can.
Questions
For any questions about the program or application, please contact fhi@duke.edu.
We strongly encourage you to review what project leaders indicate as to the desired qualities of team participants and if they request any supplemental materials for you to upload. Full details about each Story+ project can be found on the Story+ page.