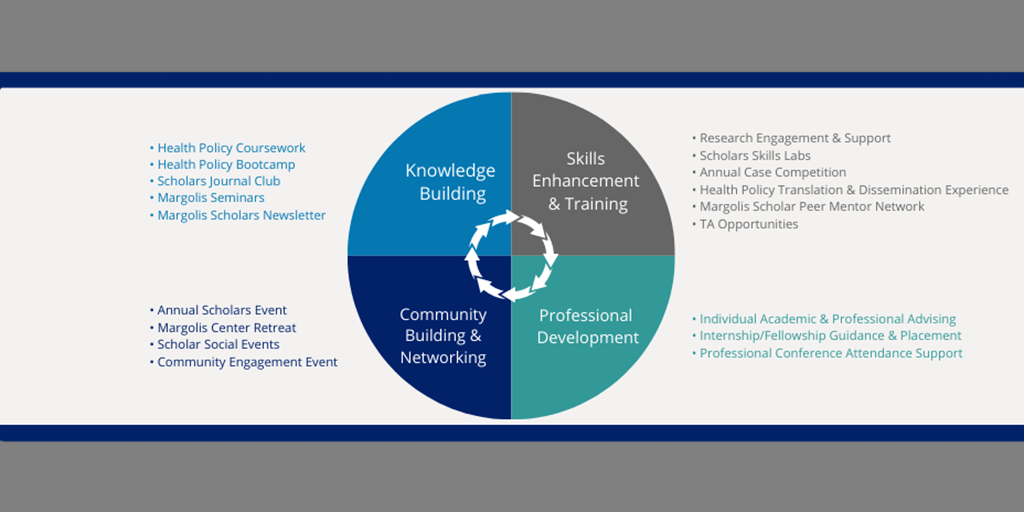 Deadline: October 31, 2022 (undergraduates)
The Duke-Margolis Scholars Program in Health Policy and Management is a prestigious program for Duke University students that demonstrate a strong interest in and commitment to a career in health policy and management, as well as leadership potential to improve health policy.
Named in honor of Robert Margolis, M.D., the founder of Duke-Margolis and a pioneer of innovative integrated care delivery models, the Margolis Scholars program provides promising students with the necessary knowledge, skills, and abilities to be the next generation of health care leaders.
Margolis Scholars is a competitive program open to students at undergraduate and graduate levels. (See the application for medical and graduate student dates.) Selected scholars are engaged in the program for 1 to 2 years, depending on their program of study.
Click the link to find out more about the program and meet the 2022-2023 Margolis Scholars.
How to Apply
Please see the 2023-2024 Margolis Scholars application.