Jesús del Carmen Valdiviezo Mora, Ph.D. '21, combines chemistry and AI for wearable tech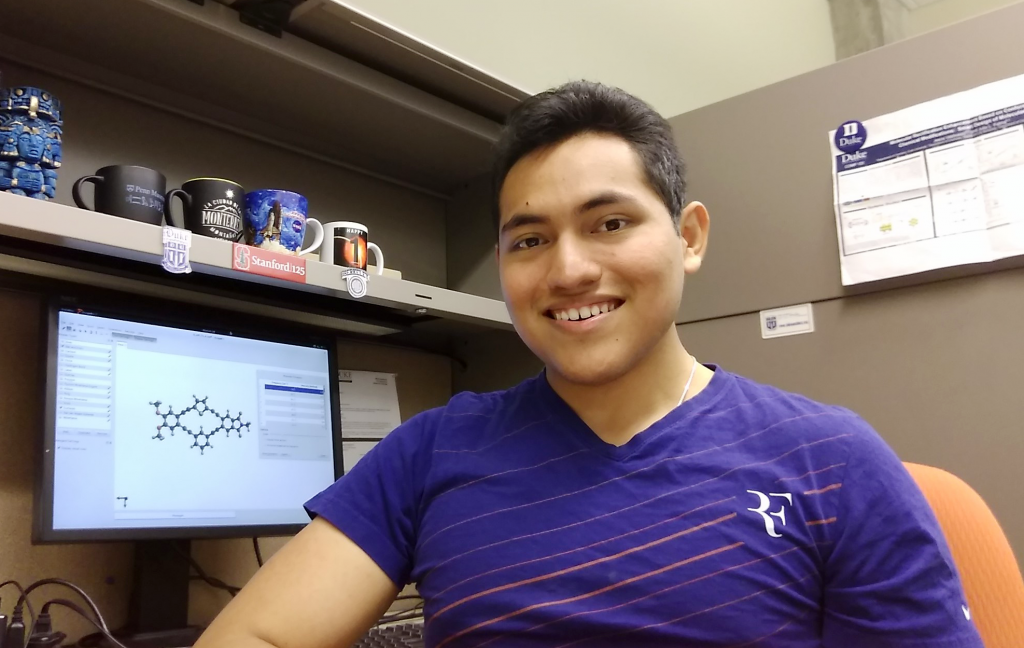 Growing up in southeastern Mexico, Jesús del Carmen Valdiviezo Mora was fascinated by science and technology. He loved exploring the latest devices and finding out how they worked. As he honed his interests, the promising young scholar knew he wanted to help improve people's lives.
"I love technology, and I like to do research," Valdiviezo said, "but I always aim to find ways to bring ideas from journal articles to the market through companies."
Valdiviezo has now completed his doctorate in chemistry and cofounded a company. Before leaving Duke for Berkeley, he paused to look back at his academic and entrepreneurial journey.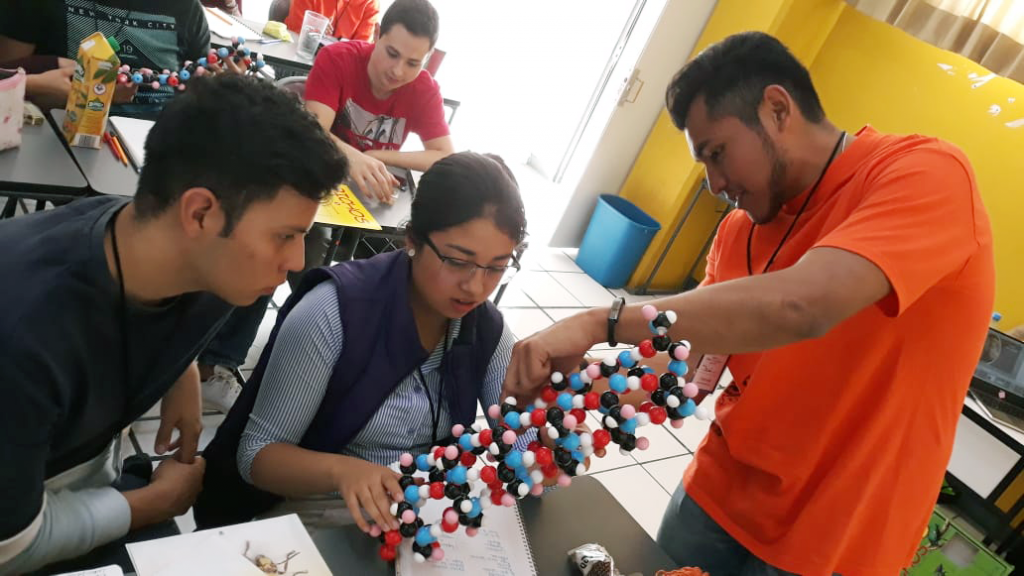 Freedom to Explore
Valdiviezo received a Fulbright scholarship to attend graduate school in the U.S. "I was looking to do computational chemistry," he said, "but I really love to be interdisciplinary, and I wanted to work on nanoscience and biochemistry. My bachelor's advisor, Julio Palma, pointed out the website of the Beratan Lab, and after exploring it I said, I love this research! There was a broad scope of exciting topics that David Beratan was working on."
Pursuing his interests, Valdiviezo became inspired by the potential of artificial intelligence. He earned a master's in electrical and computer engineering, focusing on machine learning, while working toward his Ph.D. in chemistry.
"David gave me a lot of freedom to explore opportunities to complement my research training," said Valdiviezo. "He has been so amazing."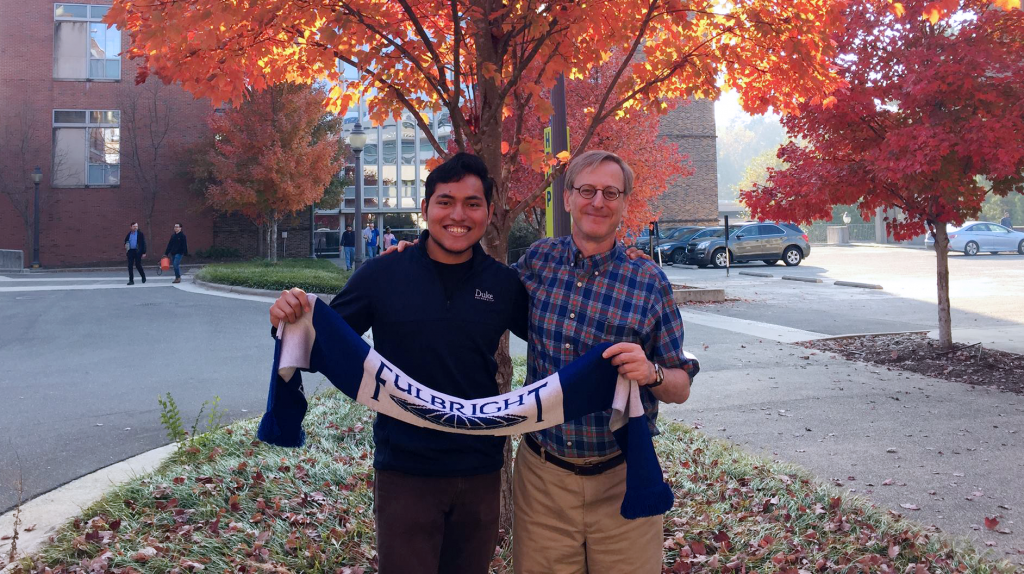 Tapping Into Creativity
Aiming to put his scientific knowledge to use in improving lives, Valdiviezo signed up for a free short-course on entrepreneurial strategy through the Duke Graduate Academy.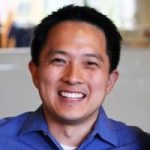 Howie Rhee, managing director of student programs at Duke Innovation & Entrepreneurship (I&E), encouraged his students to let the ideas flow.
"I really loved what Howie did," Valdiviezo recalled. "Howie was like, just take a blank piece of paper, write, draw, do whatever you want. I was feeling like I was in kindergarten or elementary school, when you're very creative and not afraid of sounding crazy or worried about how do I do this," Valdiviezo said. He appreciated the thought process that allowed him to generate ideas, talk them through and begin to make connections.
"After Howie's course, I got very motivated, because he did an amazing job with how he organized the course and got us exposure to startups and entrepreneurs that are also students like us."
Controlling the Flow
Valdiviezo reached out to a college friend, Julio Fredin, who also studied chemistry and had gotten involved in microfabrication. The two discussed their shared interest in the interdisciplinary field of microfluidics, involving the manipulation and processing of fluids at a very small scale with many practical applications.
Imagine a river, Valdiviezo suggested. You can't control water flow, but using microfluidics you can design your river and direct where things go – akin to placing large boulders in a river. This technology has been used for blood tests, for example, speeding the process of separating plasma from cells and preparing it for more careful analysis.
"We thought, this is a really good technology, so it c­ould benefit from using AI. Let's merge the AI side to the microfluidics technology!"
Taking It Further
That fall, Valdiviezo seized the opportunity to apply to the Duke Incubation Fund. Originally run by I&E and rehomed in the Office for Translation & Commercialization, the funds are used to support early-stage ideas with commercial potential.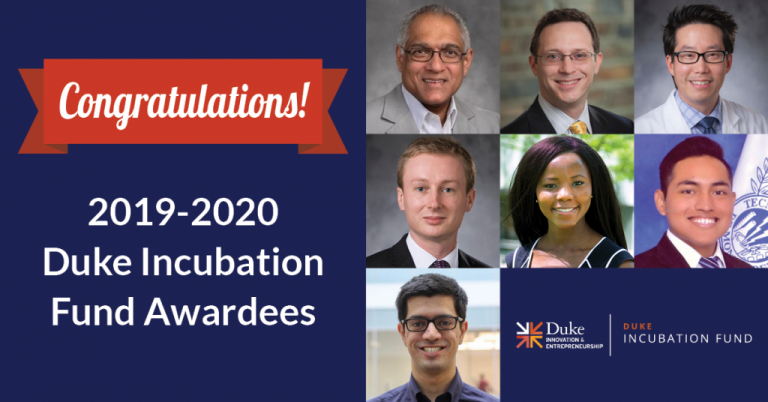 Valdiviezo and Fredin proposed using AI to design, manufacture and patent microfluidic devices that act as efficient analyzers of biological samples. The two were able to focus their energies on developing their idea and producing a device that they could take to other investors for the next stages.
They founded their company, E-Sentience, and are now using microfluidics and AI for wearable electronics.
Tracking and Managing Stress
"We're focusing on the hormones that are related to stress," Valdiviezo explained. "If you are using a wearable, let's say a watch, you can know thanks to the sensors when you're getting too stressed and you should take a break." The wearable could detect stress levels by measuring sweat, which contains hormones such as cortisol.
"If you can keep track of cortisol in real time, that can give you a profile of how your stress levels have been throughout the day or through the week," said Valdiviezo. "We can use that information, combining it with AI to create models that can describe or predict how you're going to be feeling, for example, in two days, if you continue with this routine or if you take a break, and how long the break should be to get back to your normal levels, to prevent complications like cardiac diseases or something that could come as a consequence of having a lot of stress."
A wearable device could make this health-improving data broadly accessible, Valdiviezo emphasized. "That's our goal. We want to have this technology for the people."
Prestigious Fellowship
This spring, Valdiviezo received a national CIFellows award to work at the intersection of chemistry and AI, studying novel chemical reactivity in aqueous droplets. He'll head to the University of California, Berkeley, in January.
"One of the cool things about the fellowship is that you have a flexibility that you wouldn't normally have" he said. "That will give me the opportunity to spend time working on the company and taking it to the next level with my team."
Before then, he's wrapping up work in the lab and continuing to make progress with his company, which will be based in North Carolina.
Valdiviezo credits Beratan for encouraging him to explore other areas besides his current research. "Otherwise, I wouldn't see myself going to the Graduate Academy or working on the company," he said. "I was thinking about the things I've done here at Duke, and I'm very grateful to have had all those experiences and met so many amazing people. I like to call this place my home, and I'm going to miss it a lot."
The Duke Graduate Academy offers free short-courses to help graduate students and postdocs expand their skill sets and prepare for a wide range of careers. Created as an element of the Together Duke academic strategic plan, the academy launched in 2018. Read reflections from participants and instructors. Courses in the academy's Summer Session 2022 will be announced in the spring.
By Sarah Dwyer, Duke Interdisciplinary Studies