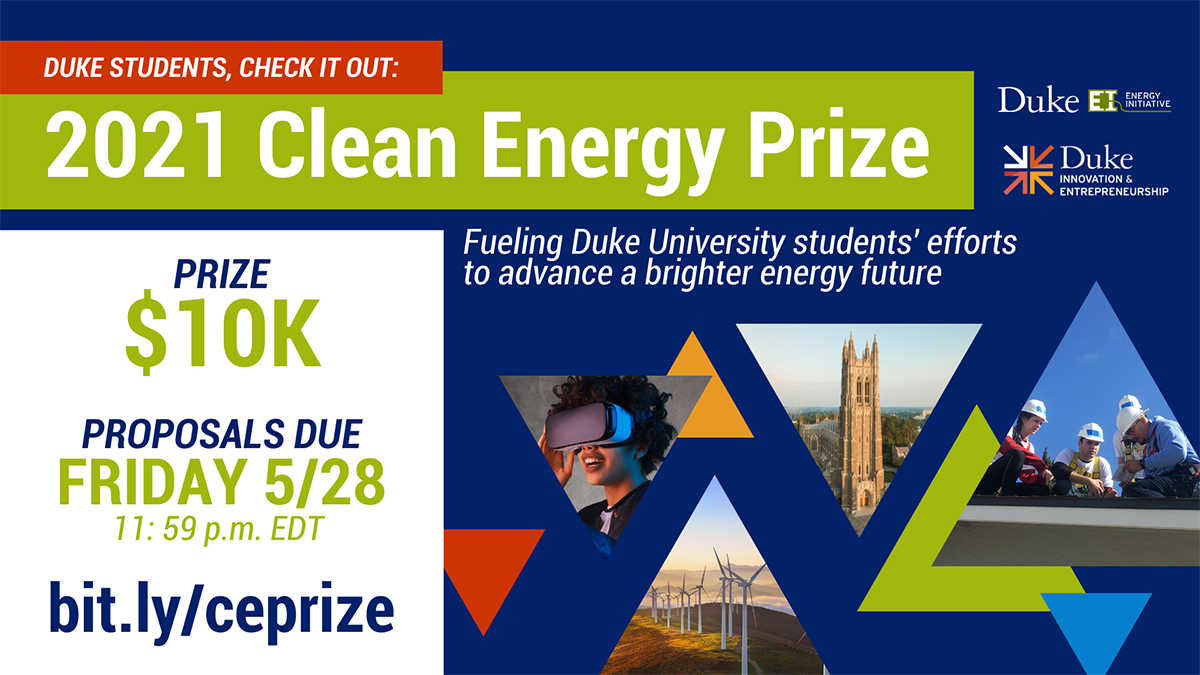 Deadline: May 28, 2021
The Duke University Energy Initiative (EI) and Innovation & Entrepreneurship Initiative (I&E) announce the return of the Clean Energy Prize to support the development of energy technologies, products and services at Duke.
The Prize makes a $10,000 award to support novel ideas, potential products and services that advance an accessible, reliable, affordable and clean energy future. The Prize is separate and distinct from other Duke funding.
Proposals may be submitted by undergraduate, graduate and professional students at Duke, including May 2021 graduates. Proposals are encouraged for innovative projects that could lead to new products or services that will advance a clean energy future, including but not limited to:
Demonstrating the feasibility of an idea or innovation for a commercial or social venture
Developing a working software, service, or device prototype
Developing new applications or markets for a technology under development.
DEADLINE FOR 2021 SUBMISSIONS: Friday, May 28, 2021, 11:59 p.m. EDT.
Learn more and download the application instructions.
Questions? Contact Suellen Aldina (suellen.aldina@duke.edu), Director of Engagement and Administration, Duke University Energy Initiative.