Last year, a dozen Duke University doctoral students used Graduate Student Training Enhancement Grants (GSTEG) to acquire new skills, knowledge or experiences that will enhance their original research. In these excerpts from their reports, students reflect on what they learned.
Jacqueline Allain, Ph.D. in History
Birthing Imperial Citizens
I used my GSTEG grant to attend the Caribbean Philosophical Association (CPA) Summer School. During this week-long program, I attended seminars led by important scholars of critical theory who work on issues related to the Caribbean. The CPA is an organization dedicated to promoting Caribbean thought – that is, critical theory produced by and for people from the Caribbean. Participating in the summer school allowed me to meet important professors and graduate students with similar interests to my own. It was an amazing experience.
Jonnathan Singh Alvarado, Ph.D. in Neurobiology
Imaging and Untangling Population Dynamics in the Songbird Basil Ganglia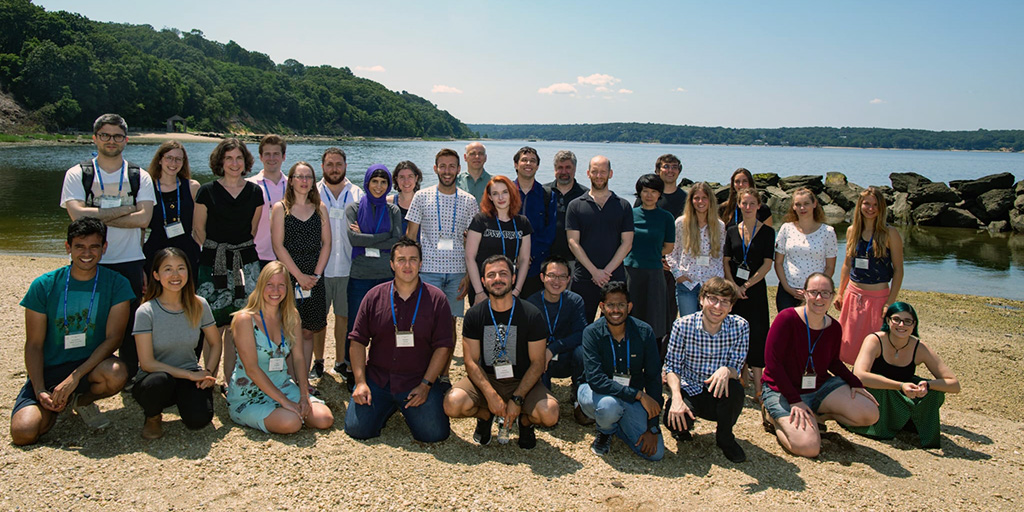 This GSTEG grant allowed me to attend a two-week course on advanced neural data analyses held at Cold Spring Harbor Laboratories. As computational and mathematical frameworks for describing behavior and neuronal activity continue to develop, it is critical for all neuroscientists to stay at the forefront of these advances. In my case, the underlying motivation was to gain tools that would allow me to understand how complicated skilled behaviors such as birdsong are orchestrated by large groups of neuronal networks in living, moving songbirds.
Beyond the extremely high-quality lectures and short projects, the networking was invaluable. As a cohort, we spent every evening socializing amongst ourselves and with many professors, discussing each other's goals and interests. I keep many of these relationships active to this day, a benefit that has been just as important as the technical skills I gained from the experience.
Joanna Chang, Ph.D. in Musicology
Intensive Language Training in Germany and Austria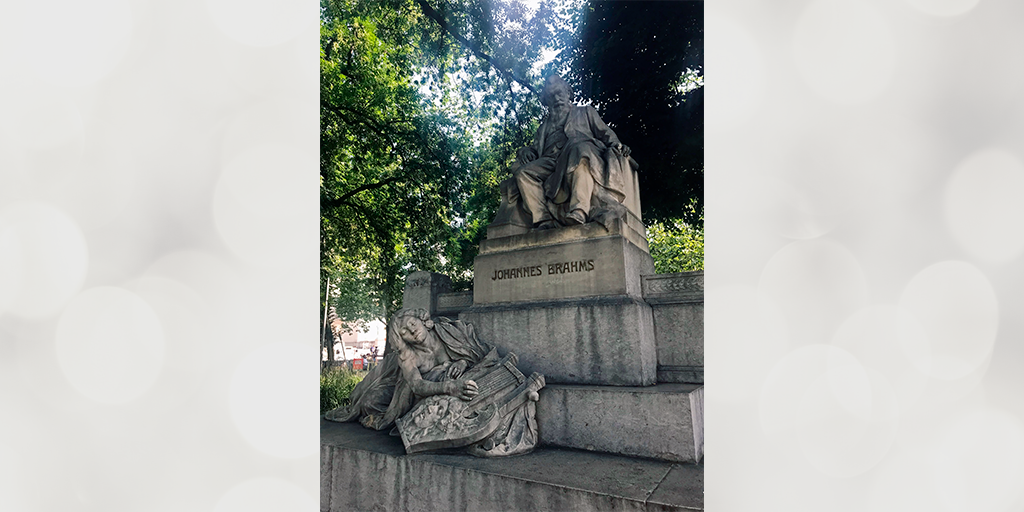 I took 12 weeks of German language courses with the Goethe Institut and Deutsch-Institut. My dissertation focuses on regional influences of the Hamburg-born composer Johannes Brahms. The Brahmsnebel – used in German music criticism during the last quarter of the nineteenth century – depicts the nebulous haze of composers throughout Europe and the Americas who consciously or unconsciously emulated Brahms's compositional aesthetic in the years before and after his death.
Primary source materials (e.g., music journals, concert reviews, newspaper articles, as well as personal memoirs, letters and diary entries) shed light on how Brahms's music actively weighed upon composers' creative consciousness. The training yielded greater fluency in reading comprehension of these primary sources, but also widened my access to research methodologies and analytical tools of the latest German musical scholarship.
Jessica Coleman, Ph.D. in Clinical Psychology
Training for Research to Promote Sexual and Reproductive Health Equity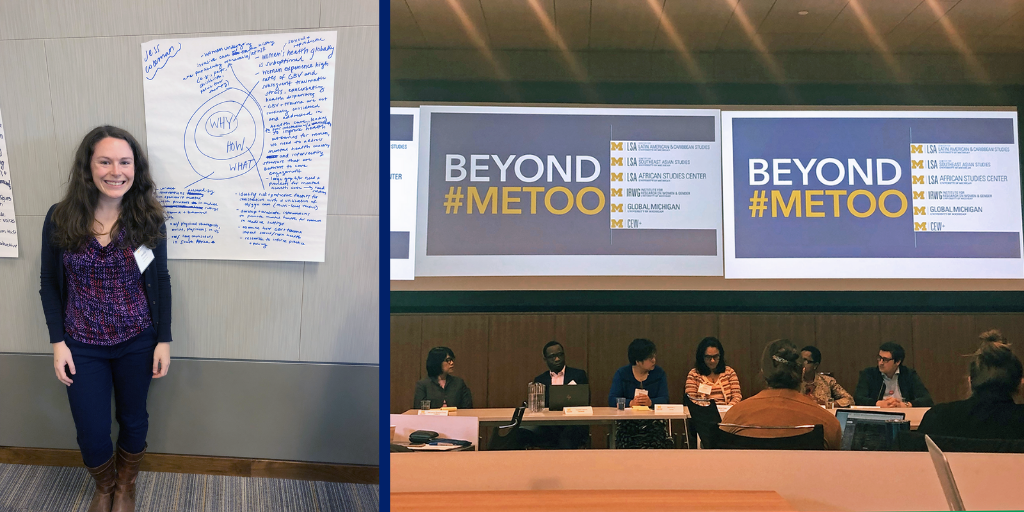 I spent a week attending the Global Reproductive and Sexual Health Summer Institute at the University of Michigan School of Nursing. I was fortunate to receive specialized education and training regarding my areas of research and clinical focus. Specifically, I learned about methods to examine the impacts of gender-based violence on health and considerations for conducting sexual and reproductive intervention research with historically marginalized populations.
I also visited Dr. Dekel's lab at Massachusetts General Hospital to learn about novel methodology in studies of traumatic childbirth, including hormonal and neuroimaging measurement.
This targeted, supplementary training has informed the development of my dissertation, in which I will develop and pilot a program to support patients through distressing, genitally invasive gynecologic medical procedures.
Jonathan Henderson, Ph.D. in Ethnomusicology
Producing Mande Music in the Black Atlantic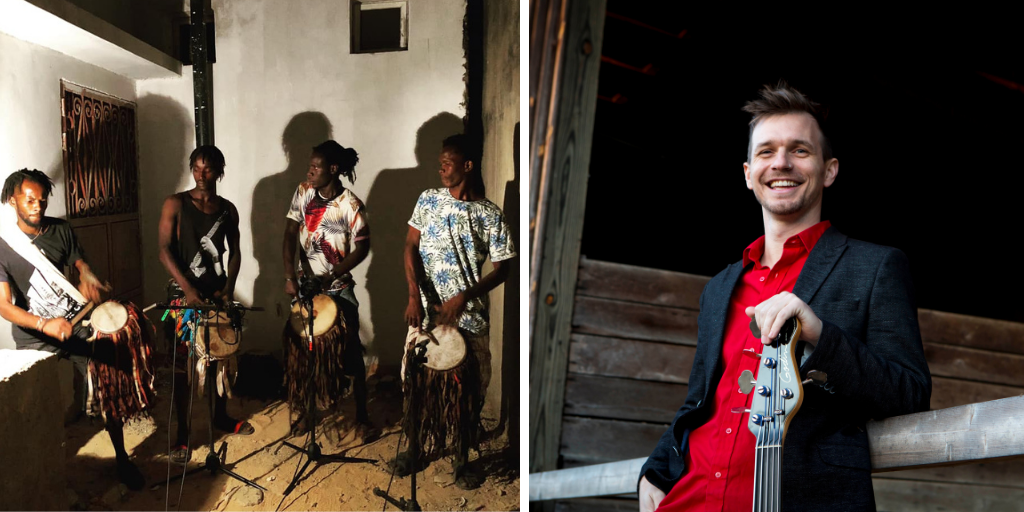 The Graduate Student Training Enhancement Grant made it possible for me to spend the spring semester in London attending Lucy Durán's Mande Music seminar course at SOAS University. Durán is central to my research on the work of record producers in mediating Mande music practices for international audiences. She has been a key figure in educating international publics about Mande music through her numerous recording collaborations with musicians from Mali and Gambia.
Attending her seminar allowed me to connect with her informally after class as well, and to set up a series of formal interviews with her. These interviews have provided crucial material for the research I have been writing up since my return from London. I presented a version of this work in progress at the Society for Ethnomusicology. My paper, entitled, "World Music Record Production and the Politics of Invisibility in Toumani Diabaté's Kaira," examines Durán's 1987 production featuring the great Malian kora player Toumani Diabaté.
Siddharth Kawadiya, Ph.D. in Civil and Environmental Engineering
Lab Scale Assessment and Analysis of Malodors in Reinvented Toilets
My research focuses on odor control in reinvented toilets, and I've completed extensive research on using odor control "pouches" to remove malodorous compounds generated in toilets. The primary objective of the internship at Firmenich was to learn quantitative methods to determine the concentration of various compounds in the gas phase, using a technique called Solid Phase Extraction, coupled with Gas Chromatography (SPE-GC).
Together with the scientists at Firmenich, I researched the optimum absorbents to capture the malodorous gases, and the solvents to elute out the absorbed gases into a solution that could be injected into a GC for analysis. This led to the development of a protocol that enabled me to determine the efficiency of my pouches in removing malodors, by analyzing the gas phase concentration of various compounds in a bag filled with malodorous air before and after placing the odor pouch in it.
By manipulating the composition of the odor pouches and repeating the analysis detailed above, I was able to determine which compositions were suitable to remove each of the major gases that comprise the malodors found in toilets.
Koffi Nomedji, Ph.D. in Cultural Anthropology
The Everyday and the Anthropocene
Coastal erosion is affecting 500,000 people in West Africa every year; however, its effects on coastal communities are not well documented. My research is concerned with the sociocultural impact of this ongoing environmental crisis. The GSTEG allowed me to get an on-site training in landscape and documentary photography. I also organized photography shootings with photographers from Togo and Ghana.
My future project is to create online venues that will help publicize the erosion issue. I am also planning to create a short documentary explaining coastal erosion to the public. The erosion issue has been explained by geographers but it is still hard for a regular person to picture the processes. The idea to use animation technology to show how regional geophysical and manmade processes are producing the erosion in Ghana, Togo and Benin.
Amanda Rossillo, Ph.D. in Evolutionary Anthropology
Assessing Extinct and Modern Human Adaptations to Climatic Variability Using Geometric Morphometric Methods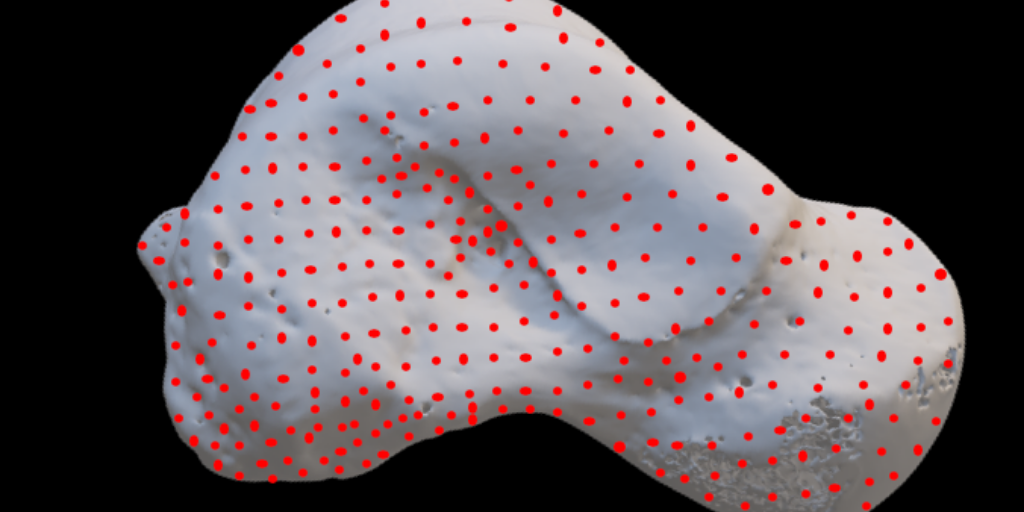 My dissertation research on human evolution focuses on how the human skeleton has changed over time. The goal of my current project is to investigate the extent and pattern of variation in an extinct human species known as Homo naledi from South Africa.
Before beginning my project, I was familiar with traditional observational and metric methods of osteological analysis. However, an approach known as geometric morphometrics is becoming increasingly common in the field because it facilitates analysis of much more data very rapidly through the use of digital points called landmarks.
I attended a week-long introductory workshop on geometric morphometrics offered through Transmitting Science in Barcelona. This workshop was invaluable because I learned the fundamentals of a new approach and how to modify it to suit my own project when I returned to Duke. I also was able to practice my science communication skills by working with and presenting my results to the other participants, many of whom came from different countries and engaged in different fields of study.
Clay Sanders, Ph.D. in Civil Engineering
Novel Structural and Material Design Methods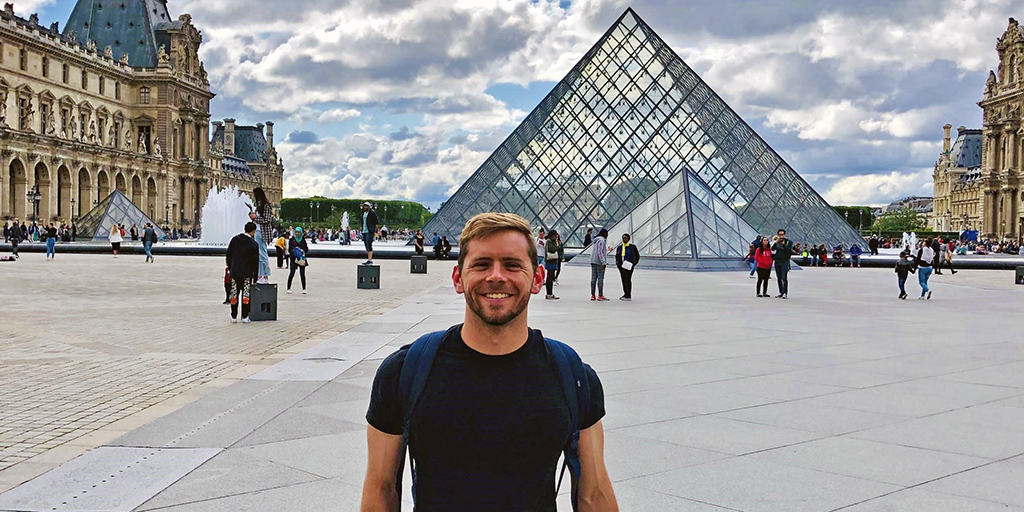 I utilized my GSTEG for a research trip to ENSTA-Paris Tech to investigate a new computational optimization technique to design structures. I worked with Professor Marc Bonnet.
Our new approach, known as the "adaptive eigenspace basis method", borrowed from computational techniques used to solve medium imaging problems for ultrasound or geological imaging applications. We showed that our new method could equivalently represent designs usually parameterized by thousands or millions of design variables with only a few dozen variables, enabling significant computational efficiency improvements.
Following the GSTEG trip, we refined the method and submitted a manuscript to the International Journal of Numerical Methods in Engineering.
Weiyi Tang, Ph.D. in Earth and Ocean Sciences
Characterizing Diazotrophs in the North Atlantic Ocean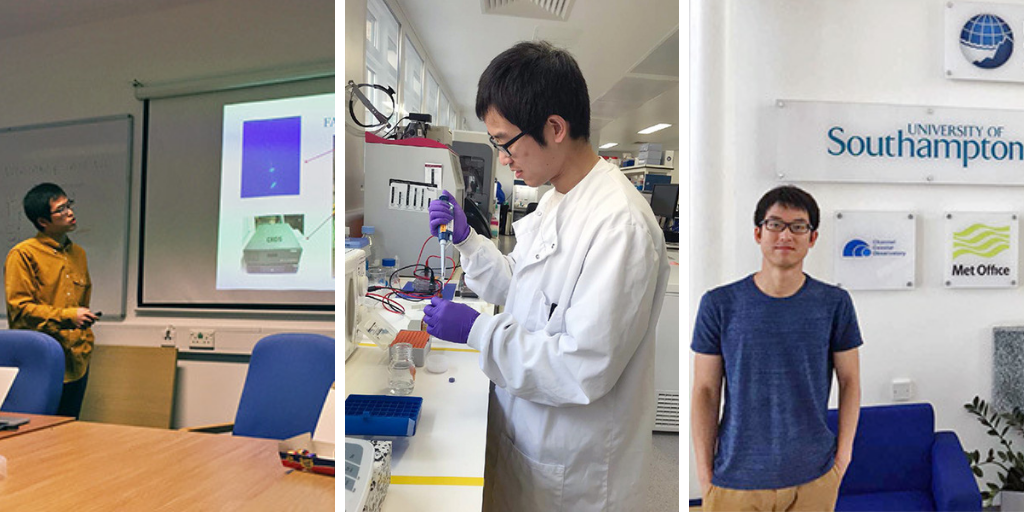 Previous GSTEG recipient Weiyi Tang graduated in 2019 is currently a postdoctoral research associate in Princeton University's Department of Geosciences.
While at Duke, Tang used a Dissertation Research Travel Award from The Graduate School and a GSTEG to support his research travel and training at the National Oceanography Centre in Southampton, U.K. The research results partly supported by the two awards were published in The ISME Journal ("New insights into the distributions of nitrogen fixation and diazotrophs revealed by high-resolution sensing and sampling methods"), with Tang as first author.
About Graduate Student Training Enhancement Grants
Together Duke, the university's academic strategic plan, includes a goal to provide a transformative educational experience for all students and sets forth increased opportunities for graduate and professional students to prepare for a wide array of career options.
Graduate Student Training Enhancement Grants (GSTEG) are intended to expand the opportunities for graduate students to augment their core research and training by acquiring additional skills, knowledge or experiences that are not available at Duke and that will enhance their capacity to carry out original research. This internal funding mechanism aims to help students deepen their preparation for academic positions and other career trajectories.
See all current Together Duke initiatives.