Last year, five Duke University faculty members set out to build skills and add new dimensions to their work. In these excerpts from their Faculty Teaching/Research Enhancement Grants (FTREG) reports, they share what they undertook and how these experiences will help them and their students.
Improvisation
Jody McAuliffe, Theater Studies and Slavic & Eurasian Studies, Trinity College of Arts & Sciences
I took the Summer Intensive in improvisation offered at the iO Theater in Chicago. Widely considered the premier venue for long-form improvisational performances and classes, iO was founded in 1981. The Summer Intensive condensed the entire iO Theater school of thought. Each week, a different iO teacher instructed the class in a particular level of curriculum. This intensive course prepared me thoroughly to teach improvisation at Duke to both undergraduate and graduate students.
Kathy Amato, my colleague in Innovation & Entrepreneurship (I&E), asked me to teach improvisation to Master of Engineering students enrolled in her class, Design Thinking. This intensive course at iO equipped me to guest teach in that course regularly and to offer regularly a new freshman seminar in Collaboration & Improvisation and a new course the Art of Improvising to undergraduates in Theater Studies and I&E.
Improvisation is a subject of great interest to our undergraduates. This intensive at iO decidedly broadened my teaching. It fit with my overall academic, research and professional plans, as I work as a director in professional and educational theater.
Alexander Technique
Eric Pritchard, Music, Trinity College of Arts & Sciences
I received the FTREG grant to attend Alexander Technique workshops at Ohio State University and Holy Names College.
The Alexander Technique (AT) is method of self-inquiry that has been used to improve performance within a wide range of activities, primarily within the performing arts, for over 100 years. It is now included in the curriculum at nearly all major conservatories and schools of music, theater and dance, and I am committed to bringing this work to Duke.
I had been offering an AT course for performing musicians, MUS 116, every semester since Fall 2017. The course has been very well received within the Department of Music but I felt that the time had come for me to open the class up to Duke undergraduates studying dance and theater. Cross-listing was approved with both of these departments.
Both workshops gave me the opportunity to study master teachers and collaborate with fellow teacher-trainees. The workshops were challenging at times but ultimately very affirming and profoundly useful as I moved into my first semester of teaching the technique to a wider variety of students.
Book Design and Typography
Christopher Sims, Center for Documentary Studies, Trinity College of Arts & Sciences
The cognate training work I undertook through my FTREG project was fortuitously-timed. Soon after receiving this support, I finalized my contract with Kehrer Verlag, a leading art publisher, for my first photography monograph, The Pretend Villages.
At the San Francisco Center for the Book workshop, I experimented with seeing the book as a sculptural object, and one that did not need to be "precious." It seemed sacrilegious at times to cut open and dissect flea market-sourced books with tools, but it was helpful to understand in a material and physical way how the texture, weight and feel of a book impact the experience of interacting with its content.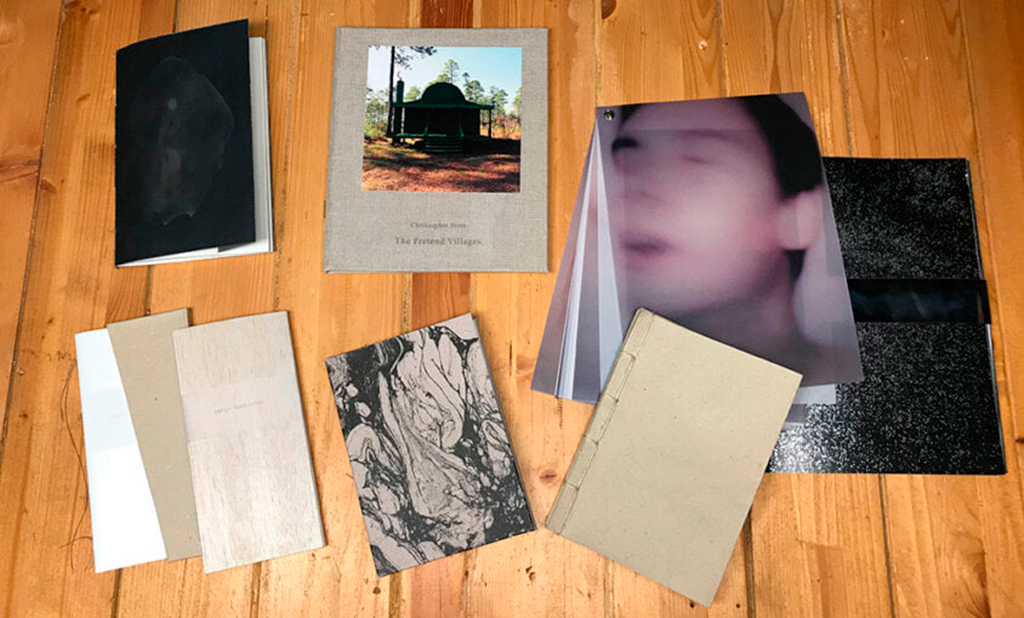 In the dienacht Publishing workshop, I created a full book dummy with six other participants. Whereas I had previously seen the challenge of making the books as being primarily about sequencing the images, creating the book dummy was instructive in terms of understanding more fully how the materials are important variables in the process.
The insights I learned in these workshops have proven extremely helpful as I work with the Kehrer Verlag book designers on moving my research project forward into this new space.
Geospatial Biodiversity Mapping
Jennifer Swenson, Environmental Sciences and Policy, Nicholas School of the Environment
The FTREG support allowed a rich and fruitful exchange of knowledge, skills and learning with rural indigenous communities of Oaxaca, Mexico. The communities presented an on-the-ground land management and biodiversity mapping need, and we were able to contribute our knowledge of satellite remote sensing, geospatial analysis, species modeling, and field data collection to develop a new geospatial biodiversity database and collection protocols.
Our vehicle for this exchange was a master's project completed by an excellent team of four students – Krista Erdman, Kim Myers, Virginia Patterson, Zifeng (Eric) Wang – with support from Elizabeth Shapiro and John Poulsen. The project was a resounding success and has laid the foundations for future work.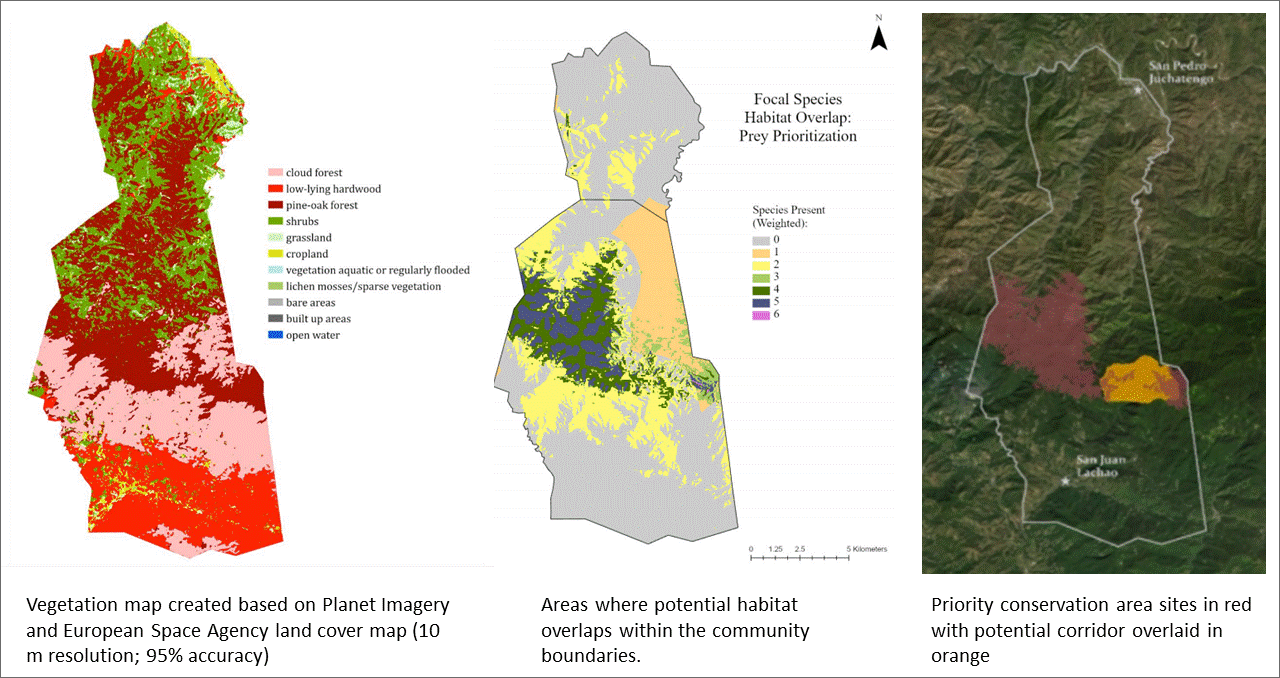 We developed our project in close collaboration with ICICO, Integrator of Indigenous and Campesino Communities of Oaxaca, with whom colleague Elizabeth Shapiro has built a long term collaboration. ICICO was interested in identifying the best location of a biological corridor between two of its adjacent communities in southern Oaxaca. Together we decided to create models of potential corridors and wildlife connectivity for different species.
Areas of ecological importance were identified and prioritized based on the overlap of species distributions and a potential corridor was mapped using the corridor analysis tools. Protocols for future data collection were designed for the communities and all data produced was transferred to them for their use.
Marine Science and Ethics
Rebecca Vidra, Environmental Sciences and Policy, Nicholas School of the Environment
I was supported by a Faculty Teaching/Research Enhancement Grant to spend a two-week residency at the Duke University Marine Lab. During this time, I met with eight of my faculty colleagues.
Some of these meetings involved fieldwork, as I hunted for flounder at night with Dan Rittschof and located a local pod of dolphins with Andy Read. Others involved sitting down with the syllabus for ENVIRON 102 to see how I could reorient some of the topics around marine issues. Tom Schultz was particularly generous with his time, meeting with me several times, taking me out to the oyster farm (where I proudly and meticulously cleaned bags of oysters!) and brainstorming ways to address environmental ethics in the soon-to-be-proposed Marine Science major for undergraduates.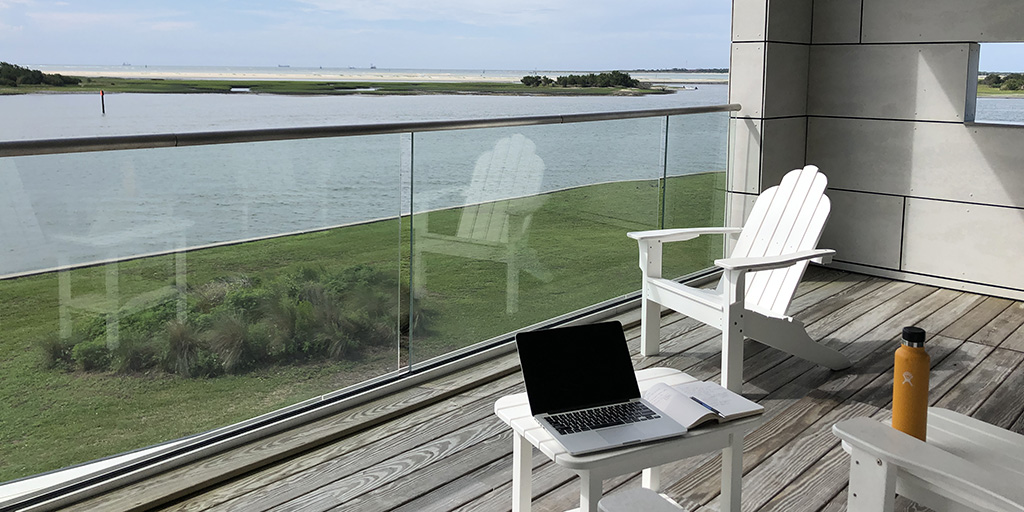 I was able to introduce more marine science/conservation into my ENVIRON 102 course, primarily by using a suite of marine examples to teach about ecology, threats to biodiversity and climate change. I am using more marine-based examples in my undergraduate Environmental Ethics seminar and in my graduate Ecosystem Science and Management classes, drawing on the work of my colleagues. By integrating these examples, research, and conversations into my class, I feel like I am bringing a little bit of the Marine Lab back to campus.
About Faculty Teaching/Research Enhancement Grants
A key goal of the Together Duke academic strategic plan is to invest in faculty as scholars and leaders of the university's intellectual communities. Faculty Teaching/Research Enhancement Grants (FTREG) is a grant program intended to enhance faculty members' capacity to carry out original research and provide transformative learning experiences for students.
See this year's FTREG projects and all current Together Duke initiatives.