Comment period ended on Jan 4, 2021
Input welcomed from all Duke faculty, staff and students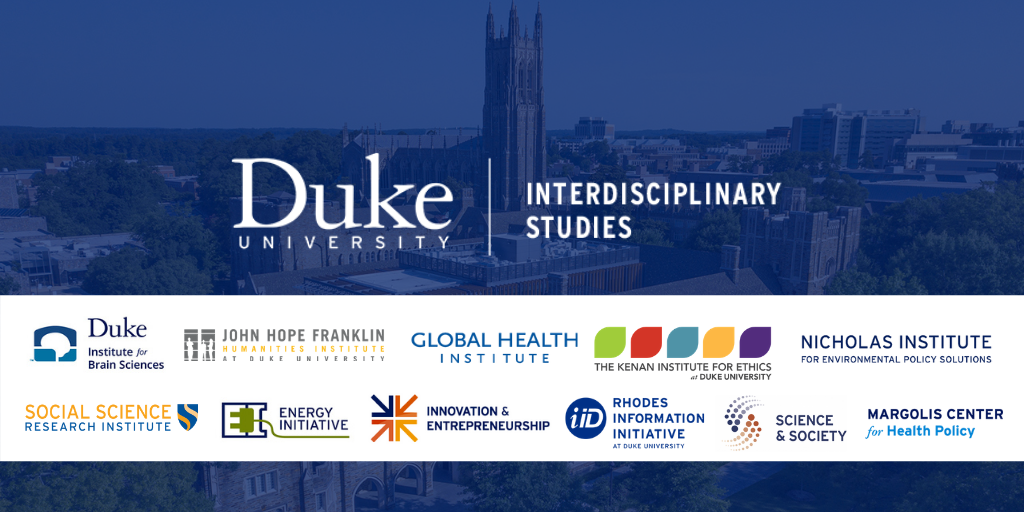 The Provost has convened an ad hoc faculty Interdisciplinary Priorities Committee to examine our university-wide institutes, initiatives, and centers. Interdisciplinarity has become a hallmark of Duke. Our openness to and resources for interdisciplinary research, teaching, and civic engagement are an important attraction for many of our faculty and students alike. The committee will be exploring how to best articulate the most important objectives for university-wide investments in interdisciplinarity over the next decade, as well as how we might realign those investments to fit Duke's longer term financial resources.
The committee invites comments from the university community – either about how you would define our interdisciplinary aspirations, or about how you value one or more of our university-wide institutes, initiatives, and centers:
Duke Institute for Brain Sciences
John Hope Franklin Humanities Institute
Duke Global Health Institute
Kenan Institute for Ethics
Nicholas Institute for Environmental Policy Solutions
Social Science Research Institute
Duke University Energy Initiative
Duke Innovation & Entrepreneurship Initiative
Rhodes Information Initiative at Duke
Duke Initiative for Science & Society
Duke Margolis Center for Health Policy
The comment period ended on Jan 4, 2021.