Deadline: November 15, 2017
Story+ is a new six-week summer program in humanities research with a public component, piloted by the Franklin Humanities Institute in Summer 2017 in conjunction with Bass Connections and Versatile Humanists at Duke.
In Story+, small teams of undergraduates collaborate on focused projects that contribute to the broader research, teaching, scholarly communications, and/or public engagement agendas of Duke faculty, Duke librarians, nonprofit organizations, and other project sponsors. Undergraduates work under the day-to-day mentorship of a graduate student in the humanities or interpretive social sciences. Story+ final projects may take the form of writing, exhibits, websites, short films/videos, podcasts, social media content, or other genres.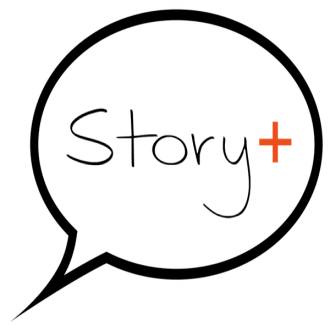 Project sponsors benefit from the opportunity to engage a team of students, who are provided with appropriate guidance and mentoring, in producing a tangible product that may further their work.
Undergraduate participants will learn to conduct research in the humanities (e.g., archival research, narrative analysis, visual analysis, oral history) and to communicate the results of their research through compelling storytelling techniques.
Graduate mentors get the distinctive pedagogical and professional opportunity to manage a vertically integrated collaborative project, and facilitate the network of relationships that such projects entail. This is a full-time, intensive program for undergraduates. Graduate mentors work 12-15 hours a week. The program covers student stipends and provides collaborative work spaces for teams, as well as modest project resources upon request (e.g., books, software). Story+ funding can be supplemented by other sources available to the project sponsors, internal or external.
In addition, Story+ will design a central curriculum for participating students based on the line-up of projects. An opening boot camp will cover basic skills that apply to all or most teams (e.g., note-taking practices, citation management, relevant digital tools and platforms). During the six weeks of the program, there will be opportunities to dig deeper into writing, narrative voice, visual storytelling, community engagement, and other important aspects of humanistic scholarship for public audience.
We invite proposals from Duke faculty, archivists, and other campus community members for the Summer 2018 Story+ program. Up to eight projects will be selected. We seek projects of any topics that are anchored in humanities research methods and questions, with well-defined end products that can be feasibly completed in six weeks—for example, a website that supplements a scholarly monograph, an exhibit based on an archival collection, a podcast that translates a complex research topic to a general audience, or if more appropriate for the scale of the project, portions of a website, exhibit, or podcast. We also encourage proposals that build upon or build toward course offerings, Humanities Labs, or Bass Connections project teams during the regular school year. As possible points of reference, please see this list of Story+ 2017 participants and final project outcomes and more extensive project descriptions prepared as part of the 2017 graduate and undergraduate call for applications.
Please send two-page proposals to fhi@duke.edu by November 15, 2017. Proposals should include the following components:
Brief description of the overall project
Description of the specific project goal(s) and outputs you hope to accomplish through Story+
List of essential skills undergraduates will need to contribute to this goal
Any funding that from external sources or other Duke units that can support the work of the team.
For queries about the program or to discuss specific project ideas, please email Christina Chia.
There will be an information session for interested applicants on October 30 at 1:00.