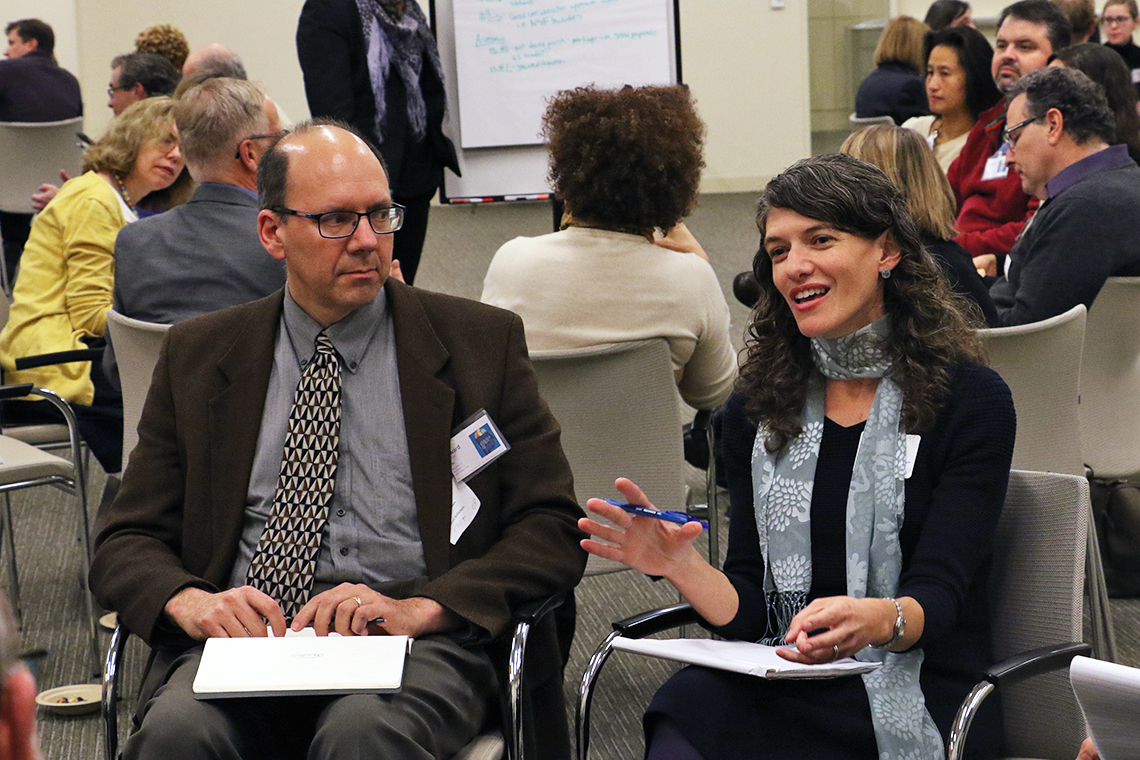 Versatile Humanists at Duke is part of a much larger movement to reconfigure humanities doctoral education for the twenty-first century. Although VH@Duke focuses on approaches to doctoral training among our own Ph.D. students and faculty, the program aspires to be a national model for innovations in humanities graduate training. Across the United States, many humanists are rethinking such matters, thanks in large part to the support of both the Mellon Foundation (Connected Academics, Career Diversity for Historians) and the National Endowment for the Humanities (Next Generation Ph.D.).
Late last month, Duke took part in this larger, national conversation at a program directors' meeting for the twenty-eight universities currently receiving an NEH Next Generation planning or implementation grant. Despite substantial geographical, structural, and programmatic diversity, some key themes and commonalties emerged over a full day's worth of discussion.
The NEH project leaders highlighted a cluster of priority action items for Ph.D. training. Almost all fell into one of three categories: enhanced professional training for humanities Ph.D. students, curricular innovations, or strategies to cultivate faculty buy-in.
We can sustain the best traditions of humanistic inquiry and teaching while adapting to new exigencies, new modes of research and expression, and new missions.
Read the full post by Edward Balleisen and Maria LaMonaca Wisdom on the Versatile Humanists website.
Photo: Edward Balleisen and Maria LaMonaca Wisdom represented Duke at January's meeting of program directors from universities receiving an NEH Next Generation grant.