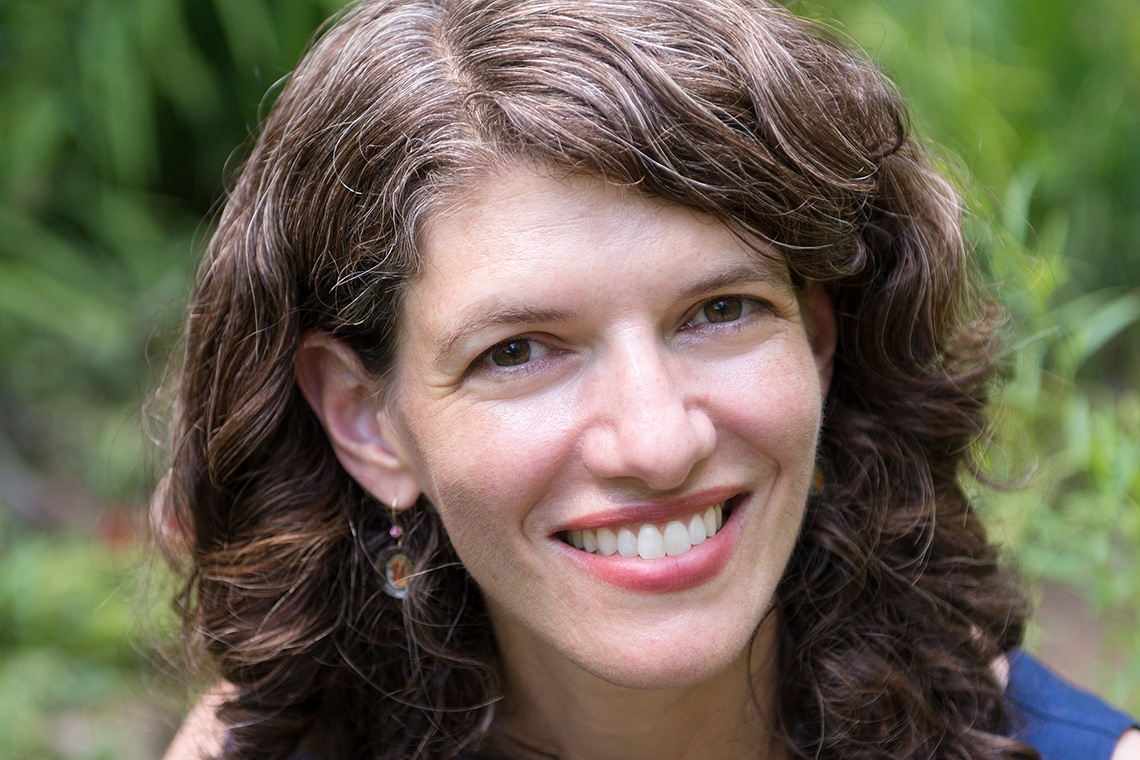 Maria LaMonaca Wisdom will support doctoral students in becoming versatile humanists
The Graduate School has appointed Maria LaMonaca Wisdom as Director of Graduate Student Advising and Engagement for the Humanities, beginning November 1. This new role is part of a university-wide program to expand career opportunities for humanities doctoral students.
In August 2016, Duke received a Next Generation Ph.D. Implementation Grant from the National Endowment for the Humanities (NEH). Duke's new program will support skills training relevant for both academic and non-academic career paths, a wide array of new internship opportunities, and curricular innovations that incorporate collaborative research. It will facilitate partnerships across campus, linking doctoral students to programs offered by The Graduate School, the Franklin Humanities Institute, Duke Libraries, the Social Science Research Institute, the Career Center and Bass Connections.
Since 2003, roughly half of Duke's Ph.D. recipients in the humanities and interpretive social sciences have found tenure-track positions teaching at colleges and universities. A growing number of graduate students have expressed interest in expanding their training to incorporate such arenas as social entrepreneurship or policy analysis.
Wisdom will help humanities graduate students to integrate curricular, co-curricular and extracurricular activities into their individual academic plans, as well as to explore diverse career paths and develop plans for achieving their career goals. She will also provide assistance to faculty, departmental leaders, and alumni to support students in this endeavor.
"I have a strong desire to help students navigate the professional challenges and opportunities currently facing humanities Ph.D.s," Wisdom said. "That's why I am excited about this new program and position. It's an opportunity to not only help students at Duke, but also contribute to a national conversation about the future of humanities graduate education."
Wisdom received her B.A. from the College of William and Mary, and her M.A. and Ph.D. in Victorian literature from Indiana University. After teaching at Valparaiso University as a Lilly postdoctoral fellow in the humanities, she worked as an assistant/associate professor of English at Columbia College in South Carolina. While at Columbia College, she was co-PI and co-director for a Lilly-funded faculty mentoring program, and her advising and mentoring work with students included a term as director of Columbia's Washington Semester internship program.
In 2012, Wisdom became executive director of the Institute for the Arts and Humanities at the University of North Carolina at Chapel Hill, where she oversaw scholarship and leadership development programs for humanities faculty. She also co-created and implemented programs to address the unique needs of both humanities and STEM faculty at specific stages in their careers.
Wisdom is the author of Masked Atheism: Catholicism and the Secular Victorian Home (Ohio State University Press, 2008), and her articles on women, religion, and Victorian culture have appeared in a range of peer-reviewed journals. Her scholarship has been supported by two awards from the NEH, and she has served as a reviewer/consultant for the NEH, the Lilly Graduate Fellows Program, Ohio State University Press, Wharton School of Business (MBA Writing Challenge), and several scholarly journals.