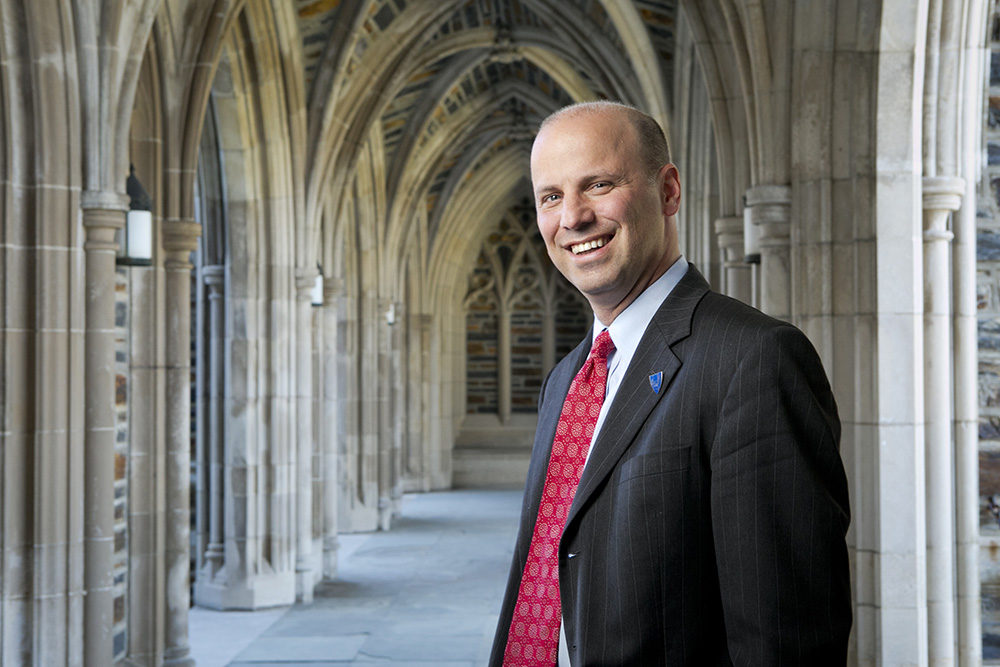 Following a regular five-year review, Tim Profeta has been reappointed to a third five-year term as director of the Nicholas Institute for Environmental Policy Solutions, Provost Sally Kornbluth has announced.
Profeta is the founding director of the Nicholas Institute, which works to help decision makers create timely, effective and economically practical solutions to the world's critical environmental challenges. The Institute has grown since 2005 into a major nonpartisan participant in key policy debates by providing sound understanding of complex environmental issues.
"Tim is recognized as an effective director who has accomplished much," said Kornbluth. "One of his greatest strengths continues to be in his ability to connect to policy makers outside the university." In his next term, Profeta will be focusing on deepening partnerships with Duke faculty and students who engage with the dilemmas inherent in forming environmental policy.