How can North Carolina and Durham combat the opioid epidemic?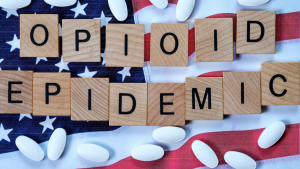 By Abby Kingsley and Rose Wong September 19, 2019 | 4:03am EDT
Opioid Epidemic: Durham County has been more affected by the role of legal pain pills in the prescription opioid epidemic than its neighboring counties, according to data from the Drug Enforcement Administration.
The DEA maintains a database that tracks the path of every pain pill in the United States from manufacturing to distribution to retail. Between 2006 and 2012, Durham County received 50,832,899 oxycodone and hydrocodone pills, or 28 pills per person per year.
Nearly 60% of the pills were manufactured by SpecGx LLC, and 45% were distributed by Cardinal Health. These two companies also constituted the biggest opioid pill manufacturers and distributors for the state overall.
Kerr Drug in Durham obtained 3,388,120 pills, more than any other pharmacy in the county.
Professor of Anesthesiology Padma Gulur, director of pain management strategy and opioid surveillance in the Duke University Health System, is leading a team to analyze the North Carolina-specific data released by the DEA. She said that pain pill shipments to Durham County are lower than the national average of 35 pills per person per year, but "definitely on the higher end."
Gulur called North Carolina "the underbelly of the opioid belt," which spans from Webster County, W. Va., to Monroe County, Ky.
The most affected areas include Fayetteville, Wilmington and cities in western North Carolina, which saw 50% more pain pill shipments than the eastern part of the state, Gulur said.
Read about it on Duke Chronicle
https://www.dukechronicle.com/article/2019/09/north-carolina-duke-opioid-epidemic