May 2018: Franz Group Spring 2018!
April 14, 2018: Grad students Joanna, Lizzie, and Abbey make delicious liquid nitrogen ice cream for families at Duke Alumni Weekend.
(Photo credit: Bob Carden and Ken Lyle)
March 26, 2018: We had a lot to celebrate during our group lunch today: birthdays, a publication, and a new postdoc!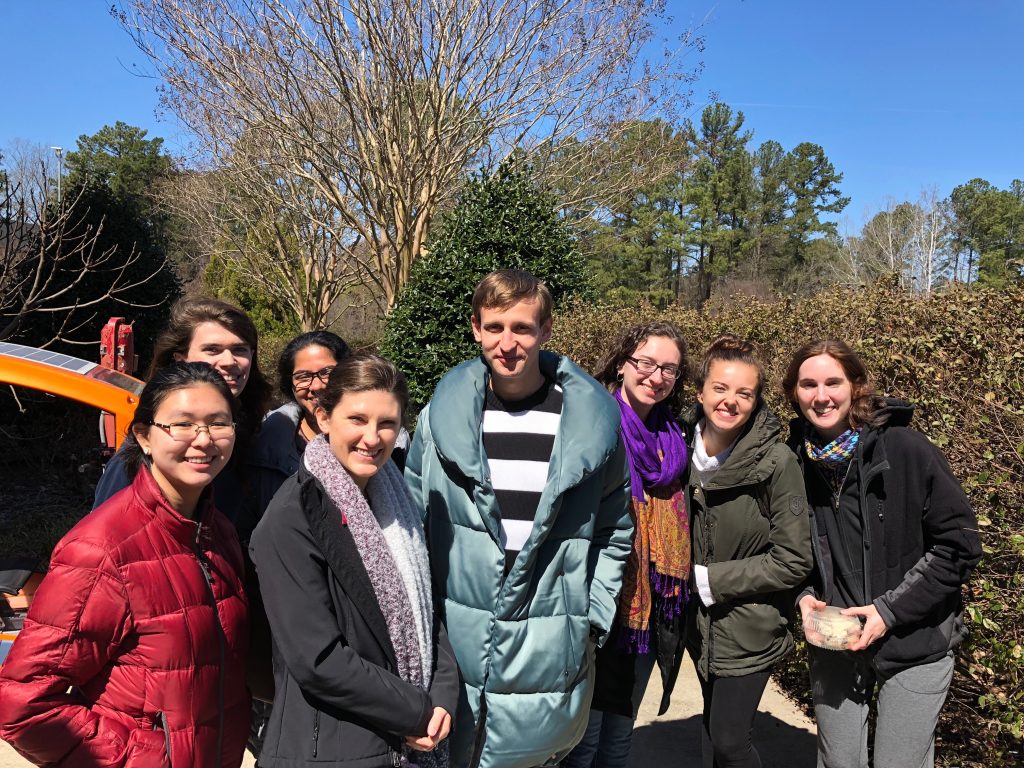 March 16, 2018: Group selfie as we present Subha with her wedding gift from the lab! Congrats Subha!
December 12, 2017: Holiday party!
October 31, 2017: The Franz Lab has some Halloween spirit!
October 19, 2017: Franz Lab members present demos, serve ice cream, and meet some snakes at the Science under the Stars outreach event.
October 13, 2017: The day we all came to lab wearing the same shirt.
July 8, 2017: The Franz Lab had a blast at Lizzie's wedding!
June 1, 2017: The Franz Lab has group meeting at the lake!
March 2017: Franz Lab members meet Professor Harry Gray from Caltech!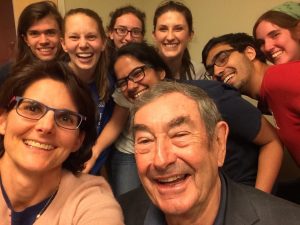 Franz Lab, Summer 2016 edition.  Lunch at Tobacco Road with group alum Sarah Crider front and center!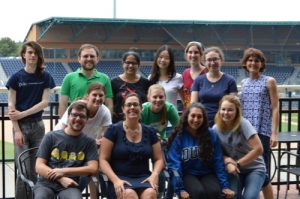 Happy Holidays 2015.  What a crew!! (Whose idea was the ugly sweater contest?)
​
​
ICBIC, Beijing 2015
​
​
Check your blind spots!  Group trip to Charlotte Motorspeedway for NASCAR driving experience. June 2015
​
​
Happy Holidays! Group dinner at the Melting Pot, Dec 2014
Where is your science taking you? Group event at Wine & Design, Jauary 2014.
​
​
Ben & Jerrie's trip to wish farewell to summer REU student and Lycoming College superstar Rory McAtee.  Good luck, Rory!
​
​
Group trip to the Durham Bulls, July 2012
Group Party at the Lake, June 2011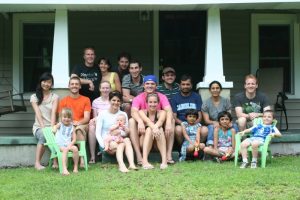 The group celebrates Lynne's PhD Defense, April 2011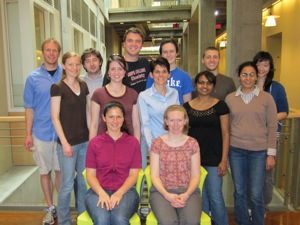 Summer '09.  Back row:  Lynne, Marina.  Front row:  Robert, Drew, Kathy, Kate, Lissette, Kat, Rosa, Jeff, Sarah
Happy Halloween!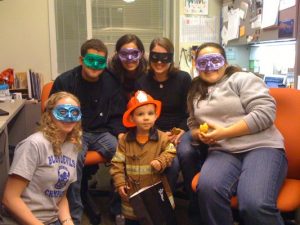 Marina, Kathy, Kat and Jeff at ACS, Washington, DC, August 2009
Group Trip to Frankie's Fun House 2008
Franz Group 2005-2006