Polls
Which SIG group would you like to hear more about?
Implementers Group (31%, 5 Votes)
Metadata Management (25%, 4 Votes)
Resource Management (13%, 2 Votes)
ERM Sub Group (13%, 2 Votes)
Reporting (13%, 2 Votes)
User Management (6%, 1 Votes)
System Ops and Management (0%, 0 Votes)
Total Voters: 16

Loading ...
December 2, 2020 / Leave a comment
Honeysuckle Release
Honeysuckle was released to the public on December 1, 2020
. Some new features include a circulation log, fast-add for Inventory records, a department field in the user record, and updates to Finance structure. Visit the Honeysuckle Release Notes for full details. We've requested that our development and test environments be upgraded to Honeysuckle in December and we'll keep you posted on progress.
After the Honeysuckle release, the international project agreed to move to three releases per year, aiming for releases in March, July, and November. Iris will be the first release in 2021.
Local Project Updates
In November, the User Permissions Working Group sent out a survey to staff who supervise Aleph users. The supervisors were asked to submit one survey for each type of role they supervised. The survey included questions such as "What Aleph modules does this role use?", "What functions are performed by this role in the Cataloging (or Acquisitions or Circulation} module?", "Does this role use ARC or reports from ARC?", and "Does this role run Aleph services?". The User Permissions Working Group appreciates all the responses they received. They will review the results over the next two months and the survey will help to inform permission sets in FOLIO.
The Data Working Group reviewed and mapped information for loading existing orders into FOLIO and what information was needed to start loading loans. Active loans in FOLIO will need to use the new FOLIO circulation rules to be checked out to patrons during the migration, so a few of the most-used circulation rules have been configured as well to test the process. We've made great progress in our "data first" push to get large chunks of different data into our local FOLIO instance and have bibliographic/holdings/items, patrons, and organizations (vendors) loaded. Orders, loans and courses data have been mapped and are ready for the development team to code the migrations. We decided that we likely will not migrate budgets from Aleph, and DUL is going to take this opportunity to review our existing budget structure. Requests and Fees/Fines are left to be mapped for migration, but will need circulation policies in place first.
In the new year, we'll kick off the creation of some basic training courses, and we'll start a mini-project to implement the Courses module, with the intention of being able to use FOLIO Courses for the Duke Summer Sessions. We'll also work on creating a budget structure for FOLIO, and continue work on circulation rules.
Watch This
On December 2, there was a FOLIO Forum held on the Open Library Foundation's YouTube channel. This will be a panel discussion with Cheryl Malmborg, product owner for Circulation Rules and Policies, and a number of institutions who are using FOLIO in production will talk about and demo their rules.
There will be an open Q&A with the panel from the Circulation Rules Forum on December 7 at 8:00am Eastern. The Zoom meeting will require the universal FOLIO meeting password. Please contact any member of Library Systems and Integration Support if you would like that password.
Bee Facts
With the holiday baking season upon us, consider a recipe that highlights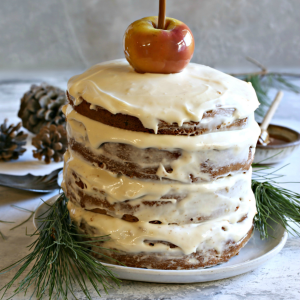 honey! Perhaps Chewy Honey Oatmeal Cookies, Honey Brown Butter Blondies, or a Honey Apple Gingerbread Cake.
Review data requirements for historical Aleph data
Circulation rules creation
Document workflows in Kiwi
Begin working on integrations
Special development underway
Testing process documented and practiced