"I dislike it very much because not everyone has the money needed and the sport should be something for everyone, because it unites people of whatever origin. Pelé became a champion without anything, he played with a ball made of rags."
                                             Zlatan Ibrahimovic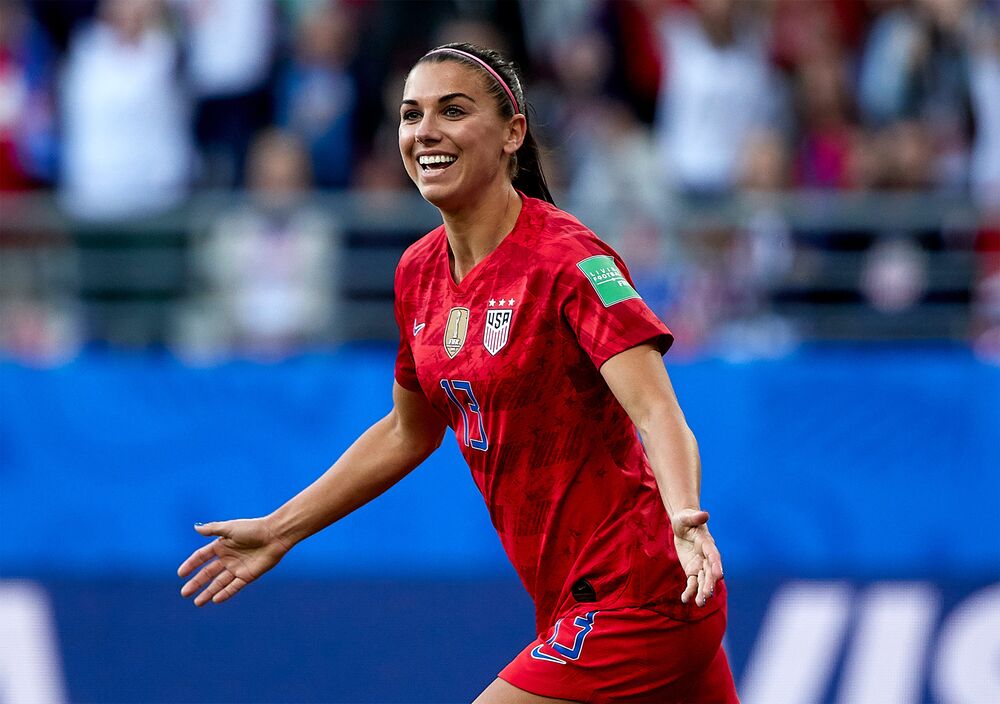 "It's a very inexpensive sport and the fact that we've made youth soccer in the U.S. more of a business than a grassroots sport is, I think, detrimental to the growth of the sport in the U.S."
                                                    Alex Morgan
 "You have to look at why have our U.S. men not qualified for the World Cup? And it goes back to our youth system… And it's because we are alienating so much talent in the youth system, and it breaks my heart because these kids are passionate about the game and they are filled with great skill, yet they're being told if you don't have the money, you can't represent your country."
                                                        Hope Solo
"It's expensive. In all honesty, unless you earn a certain amount you just can't stay in the game. That's a detriment of the wider player pool, and, honestly, I don't know what the other option is. There are a lot of opportunities in the game, but they come at a cost and as a result, I think a significant portion of the talent pool is being overlooked."
                                            Shaka Hislop
Sources:
Butler, Dylan. "Herculez Gomez Sounds off on U.S. National Team, 'Pay-to-Play' Model." Pro Soccer USA, 19 May 2018, www.prosoccerusa.com/mls/herculez-gomez-sounds-off-on-u-s-national-team-pay-to-play-model/.
Cook, Bob. "Hope Solo Is Right." Forbes, Forbes Magazine, 1 July 2018, www.forbes.com/sites/bobcook/2018/06/30/hope-solo-is-right/#16dd34c7de4a.
Fleming , Connor. "Zlatan Ibrahimović Officially Unveiled At AC Milan With New Jersey Number." The18, 2 Jan. 2020, the18.com/soccer-news/zlatan-ibrahimovic-ac-milan-return-number-salary.
Peterson, Anne M. "Goalkeeper Hope Solo Says She Has No Regrets about Bumpy Exit from USWNT." Pro Soccer USA, 19 May 2019, www.prosoccerusa.com/us-soccer/united-states-womens-national-team/hope-solo-world-cup/.
Reed, Matt. "Alex Morgan Believes Pay-to-Play Youth Model Is 'Detrimental to the Growth' of U.S. Soccer." SBI Soccer, 24 July 2019, sbisoccer.com/2019/07/alex-morgan-believes-pay-to-play-youth-model-is-detrimental-to-the-growth-of-u-s-soccer.
"Shaka Hislop: West Ham Youngster Nathan Trott Will Benefit from AFC Wimbledon Loan Spell." West Ham United, West Ham United Football Club, 11AD, www.whufc.com/news/articles/2019/july/06-july/shaka-hislop-west-ham-youngster-nathan-trott-will-benefit-afc.
Williams, Eben. "World Cup Star Alex Morgan Looking to Launch Female-Focused Media Venture." Bloomberg.com, Bloomberg, 18 July 2019, www.bloomberg.com/news/articles/2019-07-18/world-cup-star-looking-to-launch-female-focused-media-venture.
Yoesting, Travis. "Zlatan Blasts Biggest Problem With Soccer In America: Pay To Play." The18, 5 Dec. 2019, the18.com/soccer-news/zlatan-ibrahimovic-blasts-pay-to-play.