Karen Gilbert
Hometown: West Chester, Pennsylvania 

"I've always enjoyed capturing nature through photography. I think that art is a key way to share different perspectives of the environment and therefore foster understanding across communities and cultures. Eno Magazine celebrates the environment through a creative lens and provides an opportunity to reflect on how we value and interact with the Earth."
---

Ayse Trail
Hometown: Walnut Creek, California
"Environmental art shows the beauty and natural artwork that comes from Mother Nature. In times like today where environmental health is so important, art can capture the benefits of preserving nature and the connection we have with it. I believe eno magazine does a great job of capturing the various forms of environmental art while educating people on the importance of preserving our planet."
---

Kathleen Mason
Hometown: Barnstable, Massachusetts
"Art has become an extremely important way for me to engage the public in science. Everyone learns differently, but I think art can be universally understood while highlighting the complexity and beauty within ecosystems. I believe eno Magazine helps engage, educate and expand one's perspective of the world around us."
---
Grace Chan
Hometown: San Mateo, California
"I believe art allows us to share our thought and passions in a way that is accessible to all kinds of people. Even if they don't completely understand the scientific concepts behind a sunset or a coral reef, we are still able to share in the beauty and appreciation for an art piece. eno allows us to share this love for the environment on a wider scale."
---
Irene Park
Hometown: Silver Spring, Maryland
"I grew up in the D.C. Metro area with lots of buildings, cars, and neighbors. It was great at times, but a lot to handle at others. I think eno provides the balance I need there. The environment is already a sort of art in itself, and there's nothing more beautiful than just taking it all in."
---
Bea Smith 
Hometown: Arlington, Vermont
"Earth and environmental art symbolize a profound connection between the beauty of nature and artistic expression that allows humans to celebrate our environment and the ever-changing relationship each one of us has to it. I have always valued access to space where the appreciation of art and the environment come together to form a community of people who value and celebrate the holistic nature of environmental art."
---
Angela Hessenius
Hometown: Connecticut, USA 
"I was inspired to join eno Magazine for two main reasons. I believe that underpinning all the important issues that are tackled at the Nicholas School and by the environmental movement as a whole is the need to fundamentally reimagine, restore, and reawaken our relationship as the human species with the natural world. This is a cultural and spiritual endeavor, and I think that environmental arts are a direct catalyst in this transformation. Additionally, I wanted the opportunity to publish great artwork and hang out with cool people while doing so."
---

Hannah Smith
Hometown: Kenova, West Virginia
"I believe in eno's mission of bridging the gap between art and science, the only way we can most fully appreciate and understand our environment. I have always appreciated nature through my writing because nature is poetic in its own beautiful way. Environmental art magnifies our connections to our natural environment while bringing us closer together as people."
---
Helen Lu
Hometown: Los Alamos, New Mexico

"Growing up in New Mexico, I developed an appreciation of the expansive and diverse outdoor space. I resonate with Eno's mission of celebrating the environment through art, because I believe that it is a good way to build connections. Some people may not be interested in or aware of environmental issues, but they can appreciate and find beauty in environmental art. By using art as a medium to celebrate the environment, I hope we can be more connected to each other and to nature."
---
Margaret Morrison 
Hometown: Washington, DC 
"Environmental art is a way to connect people to nature and to each other, which is so important right now. I'm excited to work with Eno to help build community, showcase the artistic talent at Duke, and celebrate our planet."
---
 
Catherine Brenner
Hometown: Sandpoint, Idaho
"Art connects everyone, regardless of background, with the natural world. While science is essential for understanding ecosystems, art has the power to inspire people to action."
---

Aubrey Knier
Hometown: Holly Springs, North Carolina
"The intersection of art and nature is instrumental to how we experience, feel, and empathize with Mother Earth. The mission of Eno magazine is to celebrate this intersection by creating a space to amplify artistic voices whose work elevates nature. The universal language of art makes science accessible to all—and now, more than ever, this accessibility is essential to sharing the value of nature with others and increasing engagement in our current environmental movement."
---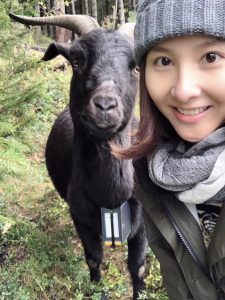 Yifan Wang
Hometown: Shandong, China
Over the past decade, I lived in many places around the world and had the opportunities to observe how people in different societies interact with each other and with surrounding environment. I always use my camera to capture such precious moments and reflect upon the human-nature relationship. To me, photography is a perfect channel to preserve nature(digitally) and to communicate environmental art to a larger audience. I hope through this channel, more people will be inspired to appreciate nature and environment and to act responsibly fo
r a sustainable future.
---
Max Hermanson
I think it is important to surround oneself with other artists to learn, and be sources of inspiration and motivation for one another. With experience in science communication work for organizations like WWF, NOAA, and the National Park Service as a few, I look forward to being a part of eno Magazine to continue sharing my passion for the environment through photography and film and be inspired in new ways.
---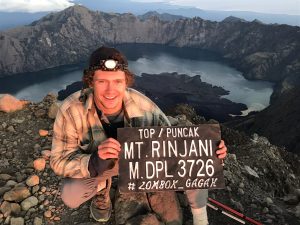 Scott Bechler
Hometown: Princeton, NJ
"Art can be a way of expressing the complexities and contradictions that we find in nature and in ourselves. I am excited to be a part of Eno Magazine and showcase people's creativity in bridging the gap between humans and the environment."
---

Rachel Earnnhardt
Hometown: Raleigh, NC
Rachel Carson, who was so talented at translating the beauty and science of the natural world into elegant, accessible writing, said it well: "In every outthrust headland, in every curving beach, in every grain of sand there is the story of the earth." Eno Magazine celebrates and shares those stories, and I am so honored to be a part of the team.