To reflect on my evolution on this area, while simultaneously improving my communication skills, I became a contributor to Duke´s Graduate School Professional Development Blog. Each of my blog posts seek to share an advice while narrating my experience accessing the professional development resources available for students.
1. Organizing your personal and professional OPTIONS
2. Enhancing my network of mentors
3. Understanding Duke Health Insurance: an Emerging Leaders Institute project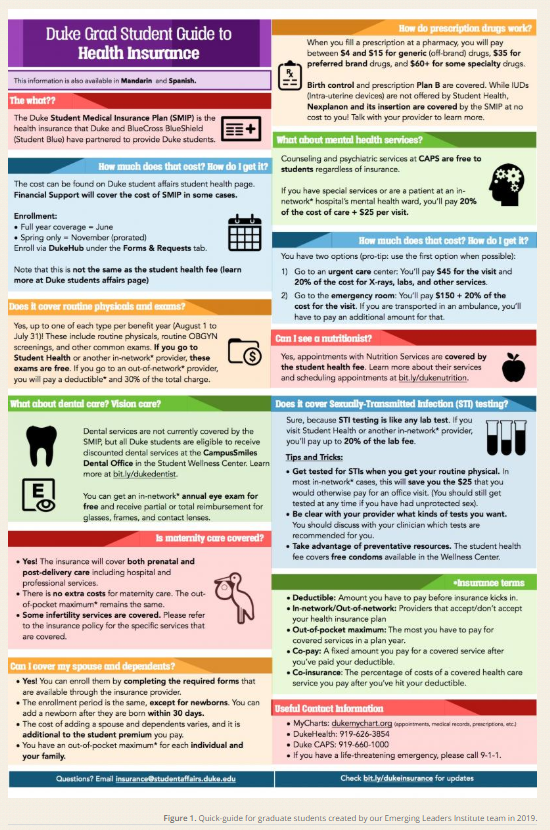 4. The power of interdisciplinary research: reflections from the Beyond the Academia workshop (in preparation)
5. Getting to know Duke University by engaging in institutional service (in preparation)
On my upcoming discussions, I will explore: a) the added value of my diverse cultural background and its impact over my pedagogy and b) the importance of suiting your skill sets to your career outcome.