History
Anna Brown, along with 9 other passionate students, founded Project HEAL in 2008 as a small club with ambitions. Since then, our membership and goals have grown considerably. We have coordinated 3 international projects and have recently started an ongoing local health education initiative in partnership with El Centro Hispano. We have had a history of success in gaining funding for our summer initiatives. In 2009, four students received funding from DukeEngage to carry out our health education and research goals. In 2010, the Engineering Alumni Council provided funds to cover our material costs, and several students received funding from Duke funding bodies such as the Center for Latin American and Caribbean Studies. We envision that Project HEAL will continue to balance local and international initiatives focused on health education and research, and hope to expand to other Latin American countries eventually, as well as maintain continuity in our current projects.
Mission Statement
The mission of Project HEAL is to implement research and service projects in Latin American communities with the aim of reducing global health disparities through education and empowerment. We value sustainable development and preventative measures to improve community health.
Goals
To coordinate health education projects with women, children, and adolescents domestically and internationally,
To conduct research that examines health issues and evaluates existing programs and infrastructures, and
To develop and implement workshops focused on women's and children's health issues.
Our Partners
In Durham: 
Immaculata Catholic School
Bull City Fit
El Centro Hispano (coming soon!)
In Honduras: 
Shoulder to Shoulder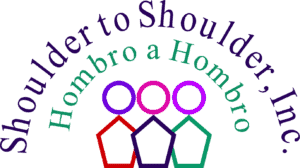 Un Mundo (Previous)