"For wherever two or three
are gathered in my name,
I am there among them."
–Matthew 18:20
Part of being Presbyterian means that we believe our faith is not simply our own private affair but is lived out in community with others.  The Spirit connects us to God and one another, especially when we gather to worship.
Duke PCM offers free dinner & contemplative worship
every Sunday night from 7:30-9:00pm
September: Upper East Side (Above Marketplace)
October-May: Duke Chapel Basement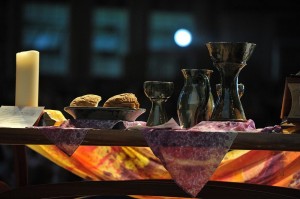 Looking for a church home in Durham?  Check out any of these great Presbyterian congregations!
Blacknall Memorial Presbyterian Church
1902 Perry Street
Durham, NC 27705
919-286-5586
Rev. Allan Poole and Rev. Dave Dunderdale
Sunday worship at 8:30 and 11:00
Church of the Reconciliation
110 N. Elliot Road
Chapel Hill, NC 27514
919-929-2127
Rev. Mark Davidson
Sunday worship at 11:00
Covenant Presbyterian Church
2620 East Weaver Street
Durham, NC 27707
919-682-1484
Rev. Jimmie Hawkins
Sunday worship at 10:00
Duke Chapel
401 Chapel Drive
Rev. Dr. Luke Powery, Dean
Sunday worship at 11:00
Durham Presbyterian Church
5471 N. Roxboro Road
Durham, NC 27712
919-886-4351
Rev. Franklin Golden
Sunday worship at 10:00

First Presbyterian Church of Durham
305 E. Main Street
Durham, NC 27701
919-682-5511
Rev. Dr. Mindy Douglas and Rev. Marilyn Hedgpeth
Sunday worship at 11:00

Mount Bethel Presbyterian Church
3541 Rose of Sharon Road
Durham, NC 27712
919-383-3854
Rev. Ingram Hedgepth
Sunday worship at 11:00
Pilgrim United Church of Christ
3011 Academy Road
Durham, NC
919-489-1381
Rev. Dr. Larry Perry and Rev. Mandy Mizelle
Sunday worship at 10:30
Triangle Presbyterian Church
5001 Tudor Place
Durham, NC 27713
919-544-2872
Rev. Ray Cobb, Rev. Casey Clark and Rev. Jeff Spainhour
Sunday worship at 11:15

Trinity Avenue Presbyterian Church
927 W. Trinity Avenue
Durham, NC 27701
919-682-3865
Rev. Katie Crowe
Sunday worship at 9:00 and 11:00
Westminster Presbyterian Church
3639 Old Chapel Hill Road
Durham, NC 27707
919-489-4974
Rev. Chris Tuttle, Rev. Betty Berghaus, and Rev. Taylor Lewis Guthrie Hartman
Sunday worship at 8:30 and 11:00