Orientation 2017 Highlights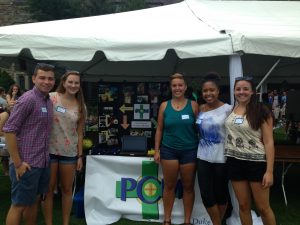 There are an abundance of ways to get connected to Duke PCM+! During O-week and the First Big Week, check out the following events:
Religious Life Open House
Thursday, Aug 24
(Noon-2pm @ Penn Pavilion)
Come and meet Duke PCM+ students and learn more!
Ecumenical Orientation Refresh!
Saturday, Aug 26
(2:30-4pm @ Chapel Quad)
Enjoy some refreshing drinks in the midst of the craziness of O-Weekand meet students from a number of different religious life groups, including PCM+!
PCM+ Ice Cream Social and Info Session
Sunday, Aug 27
(7:30-9pm @ Upper East Side above the Marketplace)
This event is for PCMers and those curious about the group.  Come whether you call yourself Presbyterian, UCC, a faithful follower of Jesus or are discerning what that looks like you for! We'll enjoy ice cream, ice breakers, share some about PCM, and close in prayer.
First Week B-stud (Bible Study)
Wednesday, Aug 30
(9-10pm @ TBD)
This is a come-as-you-can Bible study offered weekly.  Come the first week and check it out!
First Big Week Worship–PCM Style
Sunday, Sept 3
(7:30-9pm @ Upper East Side above the Marketplace)
We'll begin our routine of weekly FREE homemade dinner followed by contemplative worship.  This is a chance to breathe out the stress of the first week, rest in God's grace, and receive hugs to get you through the next week!