What is a community partner?
Community partners are organizations in Durham that have elected to solicit support from dPS Fellows. The organizations cover a wide variety of causes and play a unique role within the greater Durham community. Each year, individuals in the dPS Fellowship program are matched with a community partner. Throughout the course of the year, fellows work closely with the organizations and develop strong relationships to them.
2023-2024 Community Partners:
Reality Ministries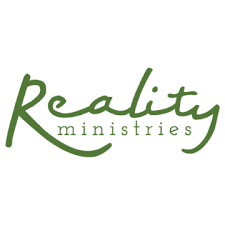 Reality Ministries creates opportunities for adults with and without developmental disabilities to experience belonging and kinship. Volunteers are expected to pursue friendships with Reality participants and other volunteers. Every week, there are over 30 discrete small groups that meet at the Reality Center, and the subjects run the gamut, from anime to karaoke to a happy hour to farming to cooking. The groups meet all throughout the day and in the evening, allowing for volunteers to easily match a group with their schedule.
Museum of Durham History
Coined the "Museum without walls," the Museum of Durham History preserves and shares Durham's rich history in their Downtown location, exhibits found throughout Durham, and their growing online presence. The museum allows community members to engage and connect with the city's heritage and history through stories about the people, places, and things of Durham. Fellows will contribute to the museum's mission by digitizing historical exhibits and bolstering the organization's social media presence.
Iglesia Emanuel
Based in a local Hispanic church, Iglesia Emanuel's Food Pantry and Learning Center serve to fulfill the needs of food insecure community members. Through a completely volunteer-run effort, Iglesia Emanuel provides food to over 600 families in Durham. Fellows will support both the Food Pantry and the Learning Center, through food packaging and distribution as well as personalized tutoring with K-12 students. The hands-on nature of Iglesia Emanuel's mission will allow students to foster the joy and potential of families and students throughout Durham's communities.
Echo-NC
Echo-NC empowers both adult and high school youth to work together to

conceive, develop, and launch their own start-up venture, focusing on entrepreneurship and economic development. Fellows will get the opportunity to interact with Audacity Lab's diverse youth population through weekly coaching sessions and programmed events to foster leadership and critical thinking skills.
West End Community Foundation (WECF)
Based in the Lyon Park Community Center, WECF is an important pillar of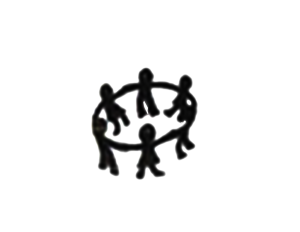 community in Durham's West End neighborhood. WECF supports local residents in a myriad of ways, which include youth summer camps, vocational training, community gardening, and as a venue for community meetings. Fellows will support WECF staff in promoting their mission and values, as well as interacting with and learning from the vibrant West End community.
World Relief Durham
World Relief Durham mobilizes to support refugees and immigrants with the
various struggles that they may face in resettling and joining this community. Their programs include refugee resettlement, case management, immigration legal services, employment, and more. Fellows will work closely with WRD staff to assist refugees and immigrants in their pursuit to acclimate to Durham and their new homes.