Duke Student Veteran March Madness Bracket Tournament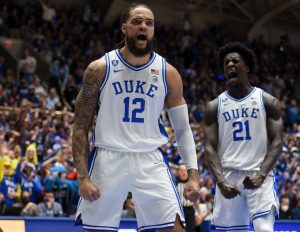 The Office of Duke Student Veterans will be sponsoring a March Madness bracket competition for our veterans. We are awarding prizes to the top three individuals with the highest scores. The top prize is a $50 gift card to the Duke Store. Please click here to sign up or login to CBS Sports to join our pool. Selection Sunday will take place on March 13th and the bracket will be released. Be sure to sign up and go in to complete your bracket prior to the First Round on March 17th at noon.
No skill or previous experience necessary to participate! Please reach out to us with questions!