Taking a more serious look at the man behind the mask.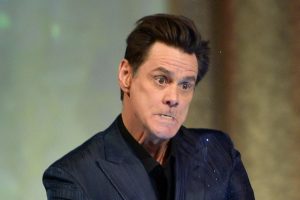 We all know Jim Carrey for his bombastic performances in Ace Ventura, Dumb and Dumber, The Mask, and Liar Liar, but his work outside of comedy is also exceptional. Some of Jim Carrey's best work comes in dramas, series, and documentaries. So, in honor of Jim Carrey's 58th birthday, I'll rank his top four non-comedic roles. And I will link trailers to each of these items to encourage you to watch them.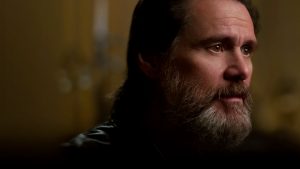 Jim and Andy: The Great Beyond
This 2017 documentary explores the steps Jim Carrey took as he played the famed comedian Andy Kaufman in the film Man on the Moon. In it, we learn about the controversial decisions Carrey made during the film's production and his method acting process. Also, we get conversations about Jim Carrey's life and some existential viewpoints, which continue to resonate with me. I fully enjoyed watching Jim and Andy: The Great Beyond even though I haven't seen Man on the Moon. 
I'm generally hesitant to put an ongoing series on a ranked list, but I just love this one so much. This Showtime original series, first airing in 2018, follows Jeff Pickles, who plays a Mr. Rogers-esque character on screen, but is tormented by the death of his son, and a bizarre family dynamic. Jim Carrey describes it as a show "about love being hit by lightning." It's something unlike anything he's done before. There is only one season out at the time I'm writing this, and I don't want to give too much away. Watch it. You won't regret it.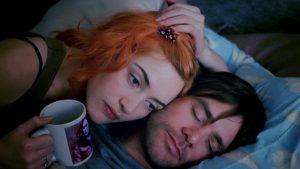 Eternal Sunshine of the Spotless Mind
I want to note that the trailer for this movie isn't that great because it came out in 2004. Despite this, Eternal Sunshine of the Spotless Mind is hailed as one of the best films of its decade (the same decade in which we saw films like The Dark Knight, There Will Be Blood, Spirited Away, and many other exceptional films). It follows Joel, a man who, after learning his ex-girlfriend underwent a memory procedure to forget he exists, prepares to do the same. It's full of big themes about memory, experience and how we define ourselves and it stands apart from most of the work Jim Carrey did around that time.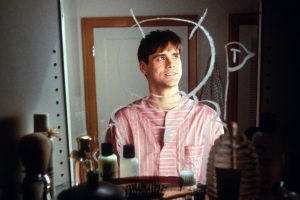 Again, this is a bad trailer because it came out in 1998. However, The Truman Show is one of my favorite films. We follow Truman Burbank. A man who has unknowingly lived his whole life in a town-sized set to take part in a show broadcast to the entire world. Even if you (somehow) don't like Jim Carrey or his films, this movie is a must-see. For those of you who've seen this movie already, I implore you to watch this remarkable video essay. Only watch the video essay if you've seen the movie already.
BY: Jeremy Fertig