Duke Vans
From 5:00pm – 6:45am, when/where Duke Transit is not in service, Duke Vans provides free, on-demand transportation for students and employees. Rides are available to and from most Duke facilities that are open during these hours. When you need a ride and buses are not running, follow the steps below to request a ride:
Request rides that fall within the service boundary

Between on-campus buildings and residential locations
From most on-campus academic buildings to off-campus residential locations
To vehicles parked in remote campus parking facilities
You can schedule a ride:
Online – Visit Duke Ridecell and log in with your Duke NetID and password
Mobile App – From the DukeMobile app (available from your app store), go to Transportation and select Duke Vans Request.
Phone – Call 919-684-2020. Occasionally, a high volume of calls will mean longer wait times. Be prepared to provide the exact pickup and drop-off location, number of passengers, valid phone number and your first name. We need this information to identificy you, and to make our service as efficient as possible.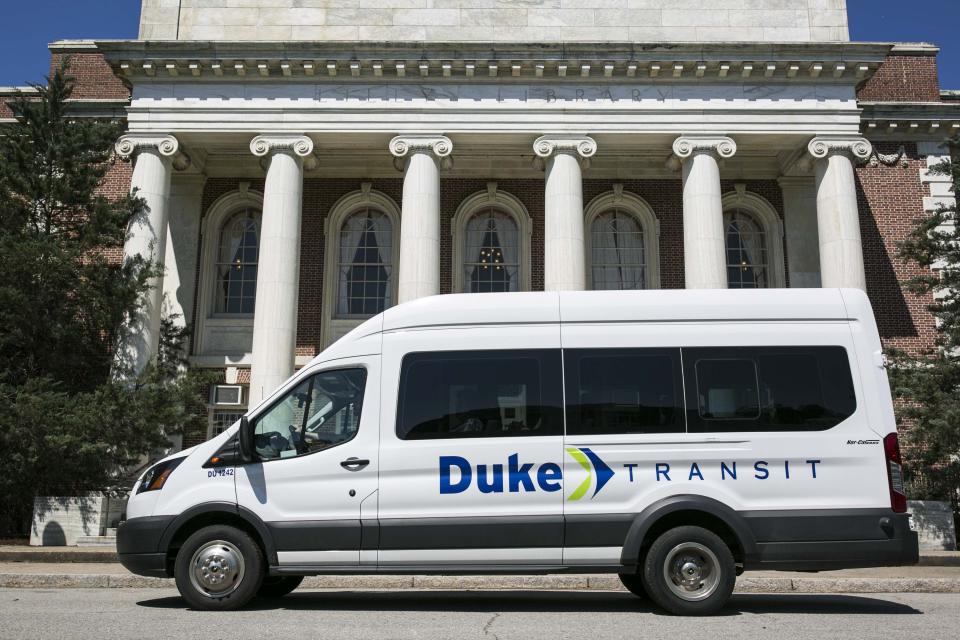 For more information visit https://parking.duke.edu/buses/duke-vans