2023-2024 Executive Board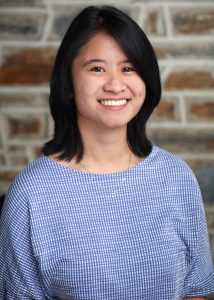 My name is Kayla Fernando and I'm the Co-President of Duke F1RSTS. I'm a second-generation Filipino-American from Long Island, New York and graduated from Boston College in 2018 with a degree in biology. I'm a fourth-year Ph.D. candidate in the Neurobiology Department studying plasticity mechanisms involved in motor learning in the cerebellum. I consider myself a first-generation graduate student because I'm the first in my family to pursue a graduate degree and the first to have been educated entirely in the United States. Outside of lab, I like to cook and practice Filipino martial arts.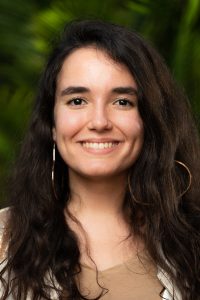 My name is Minel Arinel, and I am the Co-President of Duke F1RSTS. I am a first-generation Ph.D. student in the Department of Neurobiology, studying the gut-brain communication and psychedelics in zebrafish. As an international student from Turkey, I hope to help other first-gen students with similar backgrounds, so feel free to reach out!
My name is Nitin Luthra and I am the Treasurer of Duke F1RSTS. I am a first-generation learner from India currently pursuing a Ph.D. in the English Department. My research interests include critical and political theories of ethics, human rights, and violence. I am presently studying post-colonial literatures with a particular emphasis on contemporary refugee cultural texts. I have taught and advised undergraduate students from rural/working-class communities and underrepresented populations at higher educational institutions in India and the U.S. for several years. Having first-hand knowledge of the struggles faced by learners from communities with limited resources to support their education, I hope to share my journey with and provide support to first-gen scholars from across the world.
Hi everyone! My name is Paula Collado, and I am one of the Outreach Coordinators of Duke F1RSTS. I am from Granada, Spain, and I moved to Orlando, Florida for my undergrad. I am a third-year Ph.D. student in the Biology Department studying the effects of salt stress in plant immune response. As an international, first-gen graduate student, I am very excited about sharing my experience with those who have similar situations to mine, and I look forward to engaging with everyone and create a solid support system during this new chapter of your lives! Feel free to reach out if you want to chat about Duke F1RSTS, life in Durham, sports, or anything else!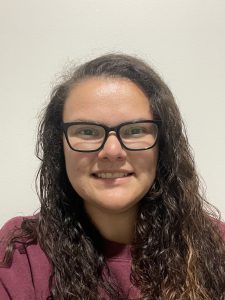 Hi! I'm Emma Wallace (she/her) and I'm one of the Outreach Coordinators. I'm currently a second year in the Genetics and Genomics Ph.D. program studying development in sea urchins. I'm originally from southern California but have been in central NC since high school. I have a B.S. in Genetics and a B.S. in Zoology from NC State University. I've always had a passion for teaching, mentoring, and outreach so as a fellow first generation college student, I'm very excited to be on the Duke F1RSTS team! Don't hesitate to reach out if I can be of any help whether is be about college, a good book recommendation, or info about the Raleigh-Durham best places to visit!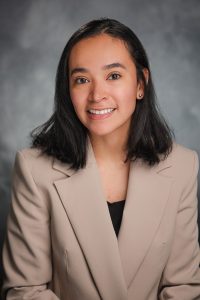 Hello, my name is Jess Portillo and I am the Communications Director 
of Duke F1RSTS. I am a Ph.D. Candidate in the Department of Molecular Genetics and Microbiology investigating host-microbe interactions.
Being a first-generation graduate student of Salvadoran descent, I aspire to be a valuable resource for other first-generation students.
Institutional Support Initiative: Eric Rios Soderman | eric.riossoderman@duke.edu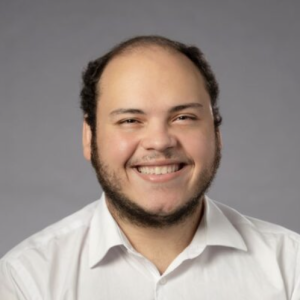 My name is Eric Rios. I am a former tutor and Data Analyst from the Student Support Services program in USC, Puerto Rico. The program actively served first generation, low-income, and disabled students. The majority population we served was primarily low-income and first generation. Throughout my time there, I found it very rewarding to help students acclimate to studying in Higher Ed and learn skills needed for them to thrive as adults. This included technology workshops, resumé sessions, tutoring in subjects known to be high risk for students, as well as other activities. I joined the Duke F1RSTS organization as an extension of the process I started years before. Just like the rest of the members, I am also first generation and low income, and I'll never forget the first time I needed an explanation on student loans, credits and scholarships.
Executive Board Alumni:
Derrick Adam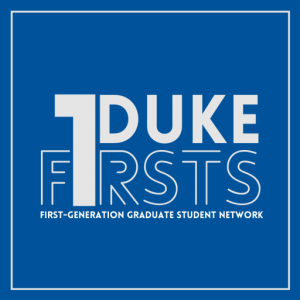 Amanda Breton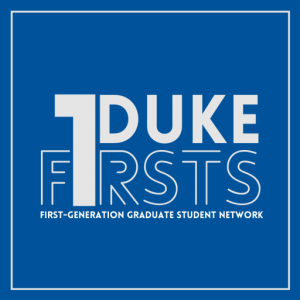 Urann Chan
Brandon Lê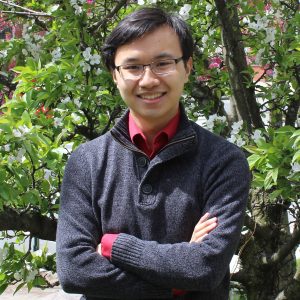 Felicia Lim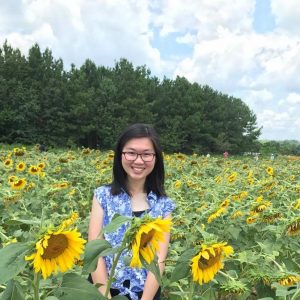 Alyssa Russell
Anna Truong