President: Brandon Lê | brandon.m.le@duke.edu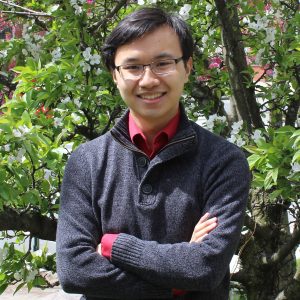 My name is Brandon Lê, and I am the Treasurer for Duke F1RSTS. I'm a third-year PhD student in the Genetics & Genomics program, studying the genetic factors behind sickle cell disease. As an undergraduate, I attended Brown University where I was also part of the first-generation community. I greatly valued being part of such a supportive community, as well as the chance to contribute my own time and effort. I want to continue supporting first-gen students and initiatives here at Duke as well.
Vice President: Urann Chan | urann.chan@duke.edu
My name is Urann Chan and I am the Vice-President of Duke F1RSTS! Although originally from Cambodia, I spent a majority of my childhood growing up in Massachusetts where I attended Brandeis University and graduated in 2016 with a degree in neuroscience and biology. I am currently a 5th-year Ph.D. candidate in Neurobiology and have always been passionate about mentoring. I was a part of multiple national organizations tailored to mentoring first-generation students including TalentSearch, Cientifico Latino, and Student Support Services Program and I cannot wait to continue doing so through Duke F1RSTS.
Treasurer: Anna Truong | anna.truong@duke.edu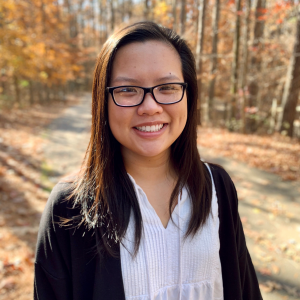 Hello all! My name is Anna Truong, and I am Duke F1RSTS' Communications Director. I'm from Atlanta, Georgia, and I joined Duke's Chemistry Department in 2019. During my undergraduate career, I was highly active in my campus's community of first-gen, low-income students because I was able to meaningfully share my experiences and connect with this group. I hope to find a network of grad students at Duke who have similar backgrounds as me and to engage with everyone on a deeper level. Feel free to reach out if you'd like to chat about Duke F1RSTS, podcasts, food, traveling, or anything!
Outreach Coordinator: Kayla Fernando | kayla.fernando@duke.edu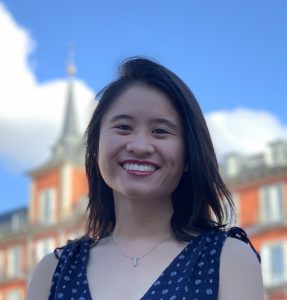 My name is Kayla Fernando and I am the Outreach Coordinator of Duke F1RSTS. I'm a Filipino-American from Long Island, New York, born to immigrant parents. I graduated from Boston College in 2018 with a degree in biology. I'm currently a first-year PhD student in Neurobiology with a broad interest in systems neuroscience. I consider myself a first-generation graduate student because I'm the first in my family to pursue a degree beyond a bachelor's, let alone a PhD. Because of my unique perspective, I strive to be a compassionate, invested mentor for students interested in pursuing a career in research.
Communications Chair: Minel Arinel | minel.arinel@duke.edu
My name is Minel Arinel, and I am the Secretary of Duke F1RSTS. I am a first-generation PhD student in the Department of Neurobiology, studying gut-brain communication in zebrafish. As an international student from Turkey, I hope to help other first-gen students with similar backgrounds, so feel free to reach out!
Executive Board Alumni:
Alyssa Russell
My name is Alyssa Russell and I am the President of Duke F1RSTS. I am from Killbuck, Ohio, a small working-class community in Northeast Ohio. I am a third-year PhD student in the History Department studying the intersection between working-class history and economic development policy in the 20th century United States. I am passionate about supporting the first-gen community at Duke because I had such a supportive first-gen community as an undergraduate at Georgetown University. Without that community, I know I would not be who I am today.
Felicia Lim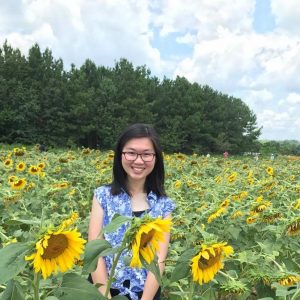 Hi everyone, my name is Felicia Lim, and I am the Outreach Coordinator of Duke F1RSTS. I am a first-gen, international PhD student here at Duke, in the Department of Pharmacology and Cancer Biology looking into the effect of hormones on our immune system and its ability to fight cancer. I am looking forward to helping those who have similar backgrounds in adjusting to both the US education system and life, and the expectation of graduate school.