Co-President: Kayla Fernando | kayla.fernando@duke.edu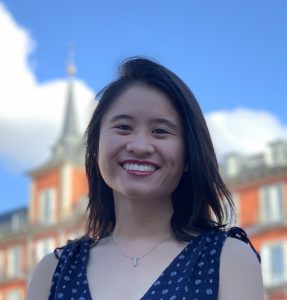 My name is Kayla Fernando and I am the Co-President of Duke F1RSTS. I'm a Filipino-American from Long Island, New York, born to immigrant parents. I graduated from Boston College in 2018 with a degree in biology. I'm currently a third-year PhD student in Neurobiology studying the in vivo plasticity mechanisms involved in motor learning in the cerebellum. I consider myself a first-generation graduate student because I'm the first in my family to pursue a degree beyond a bachelor's, let alone a PhD. Because of my unique perspective, I strive to be a compassionate, invested mentor for students interested in pursuing a career in research.
Co-President: Brandon Lê | brandon.m.le@duke.edu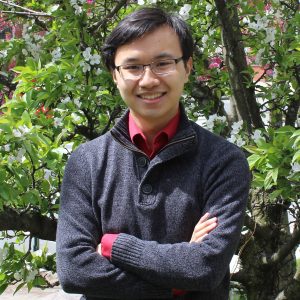 My name is Brandon Lê, and I am the Co-President for Duke F1RSTS. I'm a PhD student in the Genetics & Genomics program, studying the genetic factors behind sickle cell disease. As an undergraduate, I attended Brown University where I was also part of the first-generation community. I greatly valued being part of such a supportive community, as well as the chance to contribute my own time and effort. I want to continue supporting first-gen students and initiatives here at Duke as well.
Treasurer: Minel Arinel | minel.arinel@duke.edu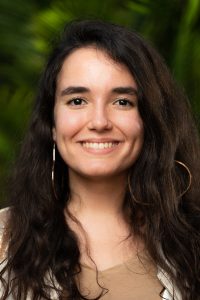 My name is Minel Arinel, and I am the Treasurer of Duke F1RSTS. I am a first-generation PhD student in the Department of Neurobiology, studying gut-brain communication in zebrafish. As an international student from Turkey, I hope to help other first-gen students with similar backgrounds, so feel free to reach out!
Co-Outreach Coordinator: Derrick Adam | derrick.adam@duke.edu
Co-Outreach Coordinator: Amanda Breton | amanda.breton@duke.edu
Secretary: Nitin Luthra | nitin.luthra@duke.edu
My name is Nitin Luthra and I am the Secretary of Duke F1RSTS. I am a first-generation learner from India currently pursuing a Ph.D. in the English department. My research interests include critical and political theories of ethics, human rights, and violence. I am presently studying post-colonial literatures with a particular emphasis on contemporary refugee cultural texts. I have taught and advised undergraduate students from rural/working-class communities and underrepresented populations at higher educational institutions in India and the U.S. for several years. Having first-hand knowledge of the struggles faced by learners from communities with limited resources to support their education, I hope to share my journey with and provide support to first-gen scholars from across the world.
Executive Board Alumni:
Alyssa Russell
My name is Alyssa Russell and I am the President of Duke F1RSTS. I am from Killbuck, Ohio, a small working-class community in Northeast Ohio. I am a third-year PhD student in the History Department studying the intersection between working-class history and economic development policy in the 20th century United States. I am passionate about supporting the first-gen community at Duke because I had such a supportive first-gen community as an undergraduate at Georgetown University. Without that community, I know I would not be who I am today.
Felicia Lim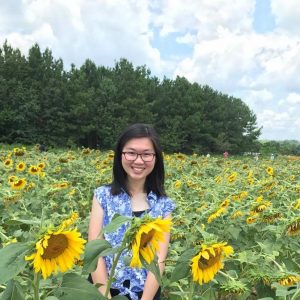 Hi everyone, my name is Felicia Lim, and I am the Outreach Coordinator of Duke F1RSTS. I am a first-gen, international PhD student here at Duke, in the Department of Pharmacology and Cancer Biology looking into the effect of hormones on our immune system and its ability to fight cancer. I am looking forward to helping those who have similar backgrounds in adjusting to both the US education system and life, and the expectation of graduate school.
Urann Chan
My name is Urann Chan and I am the Vice-President of Duke F1RSTS! Although originally from Cambodia, I spent a majority of my childhood growing up in Massachusetts where I attended Brandeis University and graduated in 2016 with a degree in neuroscience and biology. I am currently a 5th-year Ph.D. candidate in Neurobiology and have always been passionate about mentoring. I was a part of multiple national organizations tailored to mentoring first-generation students including TalentSearch, Cientifico Latino, and Student Support Services Program and I cannot wait to continue doing so through Duke F1RSTS.
Anna Truong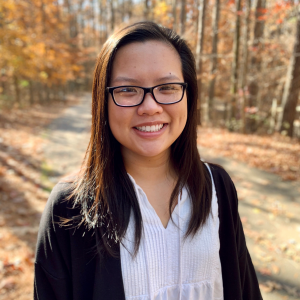 Hello all! My name is Anna Truong, and I am Duke F1RSTS' Communications Director. I'm from Atlanta, Georgia, and I joined Duke's Chemistry Department in 2019. During my undergraduate career, I was highly active in my campus's community of first-gen, low-income students because I was able to meaningfully share my experiences and connect with this group. I hope to find a network of grad students at Duke who have similar backgrounds as me and to engage with everyone on a deeper level. Feel free to reach out if you'd like to chat about Duke F1RSTS, podcasts, food, traveling, or anything!