Fenaba R. Addo, Ph.D. is an associate professor of public policy at UNC College of Arts and Sciences Public Policy. Her recent work examines debt and wealth inequality with a focus on family and relationships and higher education, and union formation and economic strain as a social determinant of health and well-being. She has also focused on the role that consumer and family policies serve in reinforcing these relationships. Widely published in academic journals and policy outlets, her work on racial disparities in student debt, older Black women and wealth, and the Millennial racial wealth gap reflects her interests in bridging social demography with economic inequality, and sheds light on the ways that societal inequalities stem from historical legacies of racial exclusion and discrimination, and how they get reproduced over time. Dr. Addo was a Robert Wood Johnson Foundation Health & Society Scholar. She received her Ph.D. in Policy Analysis and Management from Cornell University and holds a B.S. in Economics from Duke University. Dr. Addo was the Lorna Jorgensen Wendt Associate Professor of Money, Relationships, and Equality (MORE) in the School of Human Ecology's Department of Consumer Science at the University of Wisconsin-Madison prior to joining the department.
Mackenzie Alston is an assistant professor in the Department of Economics at Florida State University and a research affiliate for the Wilson Sheehan Lab for Economic Opportunities at the University of Notre Dame. She uses experiments and surveys to understand the role of stereotypes and discrimination in settings like the labor market and classroom. She is the first recipient of the National Bureau of Economic Research (NBER) Post-Doctoral Fellowship to Promote Diversity in the Economics Profession and will spend the upcoming academic year continuing her research in Cambridge. She earned her Ph.D. in economics from Texas A&M University in 2019 and her bachelor's degree in economics and mathematics from Washington University in St. Louis.
Isaiah Andrews is Professor of Economics at Harvard University, a Research Associate at the National Bureau of Economic Research (NBER), a fellow of the Econometric Society, and a coeditor at the American Economic Review. He specializes in econometrics, and his research focuses on developing methods for inference that are robust to common problems in empirical work, including insufficiently informative data (weak identification) and model misspecification. He received a MacArthur fellowship in 2020 and the John Bates Clark Medal in 2021.
Belinda Archibong is an Assistant Professor of Economics at Barnard College, Columbia University. Her research areas include development economics, political economy, economic history and environmental economics with an African regional focus. Her research investigates the role of historical institutions and environment in inequality of access to public services and the development of human capital. Some current research studies the effects of epidemics on gender gaps in human capital investment, the economics of epidemics and vaccination, and the impacts of air pollution from gas flaring on human capital outcomes; with a focus on the ways in which institutions mitigate or exacerbate the impacts of climate change and environment on inequalities around gender and marginalized groups. Other works study the economics of prisons, the effects of protests on taxation and gender gaps in political participation, and the drivers of gender gaps in labor markets in African countries. She is a faculty affiliate at Columbia University's Center for Development Economics and Policy (CDEP), The Earth Institute at Columbia University, the Institute of African Studies, the Institute for Research in African-American Studies, the Columbia Population Research Center (CPRC), and the Center for Environmental Economics and Policy (CEEP). She received a B.A. in Economics/Philosophy and a Ph.D. in Sustainable Development from Columbia University. Her CV and further information can also be found on her personal website.
José R. Bucheli is an assistant professor of economics in the Department of Economics, Applied Statistics and International Business at New Mexico State University. His research is at the intersection of development and labor economics. Some of his recent work has explored the impact of return migration on development in Mexico and the effect of US immigration policies on immigrants' outcomes. Originally from Ecuador, Dr. Bucheli obtained his Ph.D. in economics at the University of New Mexico in 2019 after spending a year as a visiting fellow at the UC San Diego Center for US-Mexican Studies.
Carycruz Bueno is an Assistant Professor of Economics at Wesleyan University. She is an applied microeconomist who studies how education policy can eradicate education inequality. Her research addresses topics such as virtual schools, school choice, teacher labor markets, and student non-cognitive skills. Her research interest stems from her experience as a special education teacher. She has received funding from the National Science Foundation, ASHE, and National Economics Association. In 2021, She was named an Emerging Education Policy Scholar by Thomas B. Fordham Institute. Prior to joining Wesleyan University, she was a Postdoctoral Researcher at Brown University. Dr. Bueno has been featured in The Atlantic, NPR's Planet Money, Bloomberg, and Politico Nightly
M'Balou Camara M'Balou Camara is an artist, researcher, and a Junior Consultant for the African Development Bank's Agriculture Research, Production, and Sustainability Division. From 2020 to 2021, she was an Associate in Research for the Cook Center's project which analyzed the economic and social impact of COVID-19 on black business owners in Durham, NC. Her current project, titled "The Paradox of Creative Wealth: African Descendant Perspectives", explores the challenges and opportunities of artistic activity through the lens of 40 African descendant artists. With over seven years of research experience, M'Balou has looked to the economics of entrepreneurship as the basis for investigating and documenting patterns of uneven access, resources, and opportunities in the U.S. and in Africa. Whether it be through her work as a Business Coach for an entrepreneurial incubator called "Osez Innover" in Guinea or a lead author for the Cook Center's policy report titled, "Entering Entrepreneurship: Racial Disparities in the Pathway into Business Ownership", M'Balou's approach to research bridges the gaps between knowledge, creativity, and social change. She received an M.A. in Public Policy (Economics Concentration) from Duke University in 2020 and a B.A. in Economics/Political Science/Global Studies from the University of Maryland, Baltimore County (UMBC) in 2015.
Anusha Chari is a Professor of Economics and Finance and Director of the Modern Indian Studies Initiative at the University of North Carolina at Chapel Hill. She is also a Research Associate at the NBER, a CEPR research fellow, and a senior research fellow at the Raj Center on Indian Economic Policies at Columbia University and the Kenan Institute of Private Enterprise. She is the associate chair and director of mentoring at the American Economic Association's Committee on the Status of Women in the Economics Profession. She holds a PhD in International Finance from the Anderson School at UCLA and a BA in Philosophy, Politics and Economics at Balliol College at Oxford and Economics at Delhi University. Professor Chari was a special advisor to the Indian Prime Minister's Economic Advisory Council and member of an Advisory Group of Eminent Persons on G20 Issues. She is the author of multiple articles published in leading academic journals such as the Journal of Finance, Review of Financial Studies, Journal of Financial Economics, American Economic Journal-Macroeconomics and Journal of International Economics.
Lisa D. Cook is Professor of Economics and International Relations at Michigan State University. She was the first Marshall Scholar from Spelman College and received a second B.A. in Philosophy, Politics, and Economics from Oxford University. She earned a Ph.D. in economics from the University of California, Berkeley with fields in macroeconomics and international economics. Prior to this appointment, she was on the faculty of Harvard University's Kennedy School of Government, Deputy Director for Africa Research at the Center for International Development at Harvard University, and a National Fellow at Stanford University. Among her current research interests are economic growth and development, innovation, financial institutions and markets, and economic history. Dr. Cook is a Research Associate at the National Bureau of Economic Research and is the author of a number of published articles, book chapters, and working papers. She is on the Board of Editors of the Journal of Economic Literature, and her research has appeared in such journals as the American Economic Review and the Journal of Economic Growth. This research has been funded by the National Science Foundation, the National Bureau for Economic Research, the Smithsonian Institution, Harvard Business School, and the Economic History Association, among others. She is currently Director of the American Economic Association Summer Program and was President of the National Economic Association from 2015 to 2016. In 2019, she was awarded the Impactful Mentor Award (for mentoring graduate students) by the American Economic Association Mentoring Pipeline Program and was elected to the Executive Committee of the American Economic Association. During the 2011-2012 academic year, she was on leave at the White House Council of Economic Advisers under President Obama 2 and has had visiting appointments at the National Bureau of Economic Research, the University of Michigan, and the Federal Reserve Banks of New York, Chicago, Minneapolis, and Philadelphia. She serves on the Advisory Boards of the Federal Reserve Bank of Chicago (Academic Advisory Council), the National Science Foundation (Social and Behavioral Sciences), the Opportunity and Inclusive Growth Institute of the Federal Reserve Bank of Minneapolis, and the Lemelson Center for the Study of Invention and Innovation of the Smithsonian Institution. She is a member of the Council on Foreign Relations. Dr. Cook has been a Sigma Xi (Scientific Research Society) Distinguished Lecturer and was recently named an Edison Fellow at the US Patent and Trademark Office. She is a guest columnist for the New York Times (Economic View) and for the Detroit Free Press and a regular contributor on CNBC, MSNBC, and NPR. She speaks English, French, Russian, Spanish, and Wolof. Dr. Cook is currently serving as the Deputy Team Lead for the Federal Reserve, Banking, and Securities Regulators Agency Review Team on the Biden-Harris Transition team
Aaron Colston is a recent Ph.D in History working on the modern United States. He brings a comparative and transnational perspective on issues in education, political culture, and societal development. His current project examines how activist-educators and intellectuals campaigned for literacy on the periphery of the U.S. South and Northeast of Brazil, forming a common "grassroots school" of liberation pedagogy. By promoting rights to education, first-class citizenship, housing, and healthcare among Black and mixed-race populations, this liberation pedagogy confronted the enduring legacy of slavery even into the advent of the Cold War.
As Postdoctoral Associate with the Cook Center, Aaron will design and teach iterations of the Global Inequality Research Initiative (GIRI) seminar and other courses developed by the Cook Center. He will also assist the Cook Center Education Working Group to deepen ties with other departments and programs across the university, and the Hank and Billye Suber Aaron Young Scholars Summer Research Institute to create new curricular offerings and research modules for the students.
William A. ("Sandy") Darity, Jr. is the Samuel DuBois Cook Professor of Public Policy, African and African American Studies, and Economics at Duke University. He is the founding director of the Samuel DuBois Cook Center on Social Equity, and he has served as chair of Duke's Department of African and African American Studies. Darity's research focuses on inequality by race, class and ethnicity, stratification economics, schooling and the racial achievement gap, labor market outcomes, and the economics of reparations. In 2017, he was named to the Politico 50 list of the most influential policy thinkers He holds a Ph.D. in economics from the Massachusetts Institute of Technology and has published or edited 13 books and more than 250 articles in professional journals.
Dania V. Francis is Assistant Professor of Economics at UMass Boston. Her current research involves using experimental and quasi-experimental methods to identify structural causes of racial and socioeconomic academic achievement gaps. More broadly, Professor Francis' research interests include examining racial and socioeconomic disparities in education, wealth accumulation, and labor markets. Dr. Francis received her doctorate from Duke University. She also holds a master's degree from Harvard University and a bachelor's degree from Smith College. She is a board member of the National Economics Association and a National Academies of Education/Spencer Foundation Postdoctoral Fellow. Dr. Francis has been featured on CNBC International and TRT World and her work has been written about in several major publication outlets.
John W. Franklin has specialized in the history and culture of Africa and its Diaspora for the past 50 years. He has lived in Senegal and worked and traveled extensively in Africa, the Caribbean, Brazil, Canada and Europe. Franklin's focus has been on France, its role in the Trans-Atlantic Slave Trade, French Colonization, and the contemporary French-speaking world, from Louisiana to Mauritius. Fluent in French, he is a sought-after speaker in the US, the French-speaking world and beyond.
John Franklin studied Cultural Anthropology at Stanford University. Franklin's career at the Smithsonian Institution began in Dakar, Senegal, while he was teaching English for the Senegalese Ministry of Higher Education. He served as the Africa-based researcher for the Smithsonian's 1976 Bicentennial Folklife Festival and presented the African and Caribbean delegations in Washington and across the United States. From 1987-1992 he organized seminars and symposia for the Smithsonian's Office of Interdisciplinary Studies. From 1992-2005 he served as curator for the Smithsonian Center for Folklife and Cultural Heritage's festivals on the Bahamas (1994), Cape Verdean Culture (1995), Washington, D.C. (2000), and Mali (2004).
Since his retirement from the Smithsonian in 2019, John Franklin established Franklin Global LLC, to continue to lecture on cultural issues and consult with cultural and educational institutions. He currently serves on the French President's Advisory Commission for the Foundation for the Memory of Slavery and the Slave Trade. He works closely with UNESCO's Slave Route Project, developing conferences on the contemporary impact of slavery. For the past several years, he has focused on the legacy of slavery at American universities and advising Davidson's College's Race and Slavery at Davidson Commission. He is engaged in preparations in Tulsa, Oklahoma on facets of the commemoration of the 1921 Tulsa Race Massacre, which his grandfather survived.
Raffi E. García is an Assistant Professor of Finance in the Lally School of Management at Rensselaer Polytechnic Institute. His research interests are in financial economics, empirical industrial organization, and gender and personnel economics. His research focuses on measuring and understanding the effects of regulations and unexpected events or shocks on a firm and individual behavior, strategy, and performance. Prof. García received his Ph.D. in International Economics and Finance from Brandeis University in 2018. He also holds a master's degree in Economics from Vanderbilt University and a bachelor's degree in Economics from Boston College. Prof. Garcia is currently a visiting professor at The Samuel DuBois Cook Center on Social Equity at Duke University.
Alejandro Gutierrez-Li is an Assistant Professor at North Carolina State University. His research interests lie in the areas of labor economics and applied microeconomics, with an emphasis on economics of immigration and entrepreneurship. He is also currently investigating topics related to agricultural labor in the US.
Professor Gutierrez-Li completed his Ph.D. in Economics at Washington University in St. Louis. He has lived and worked in different cities in the US and Latin America.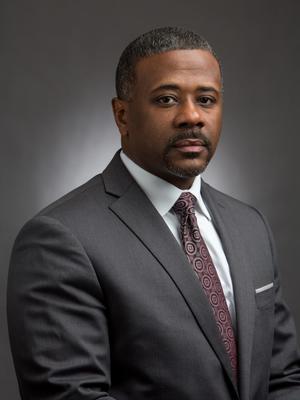 Jim C. Harper II (a native of Mount Olive, NC) has spent over two decades sharing the knowledge needed to grow and succeed through lessons of the past. After his service in the United States Marine Corps, Dr. Harper attended North Carolina Central University and Howard University. From these institutions, he earned a B.A., an M.A., and a Ph.D. in History. As an academic success, he became a member of Phi Alpha Theta History Honor Society, Pi Gamma Mu Social Science Honor Society and Omega Psi Phi Fraternity, Inc. He is currently the Vice President for Programs for the Association for the Study of African American Life and History.
Over the years, Dr. Harper has accumulated many awards for his knowledge in the area of history. These awards include being the 2014 recipient of the University of North Carolina Board of Governors Excellence in Teaching Award. He was also voted as one of NCCU's Best Teachers and Omega Psi Phi Fraternity, Inc.'s, Sixth District Omega Man of the Year. He has also been awarded for his Outstanding Faculty Research and Contributions to Community Service and Academic Integrity. These achievements have given him the honor of being a speaker and panelist for events such as Liberty Chapel Church on the importance of Black History, the commencement speaker for Graham High School, and a panelist for the Office of the Governor on Black Wall Street: Durham and the Hayti Community.
Adam Hollowell serves as Senior Research Associate at the Samuel DuBois Cook Center on Social Equity and Director of the Inequality Studies Minor at Duke University. He is also the Faculty Director of the Benjamin N. Duke Memorial Scholarship Program. He completed his Ph.D. and M.Th. in theological ethics at the University of Edinburgh, Scotland and his A.B. at Duke University, where he was a B.N. Duke Scholar. His teaching and research focus broadly on ethics, religion, race, and public policy. He is the author of Power and Purpose: Paul Ramsey and Contemporary Christian Political Theology, which was recommended for Best First Book Award, Society of Christian Ethics.
Noelia R. Paez Huaroto is Associate Professor of Economics at Hawaii Pacific University. She received a Ph.D. in Economics from Texas A&M University in 2010; her fields of study are Labor Economics, Public Economics, and Econometrics, her current research lies in the areas of household behavior, labor, fertility, education, and health. The topics she works on have policy implications for both the general population and minorities determined by gender and ethnicity.
She grew up in Lima, Peru; where she first studied Economics at Universidad Nacional Mayor de San Marcos. She moved to Santiago, Chile to pursue a Master of Arts in Economics from Georgetown University. While living in Chile, she worked for United Nations Economic Commission for Latin America and the Caribbean, and received a Master of Science in Statistics from Pontificia Universidad Catolica de Chile. She has taught Economics and Statistics courses at Texas A&M University, New Mexico State University and Hawaii Pacific university, undergraduate level and at the MBA program. She currently serves as the HPU MBA faculty advisor.
Uchechukwu Jarrett earned his Ph.D. from the University of Wisconsin-Milwaukee in 2016 and is an Assistant Professor pf Practice at the University of Nebraska Lincoln. His research interests cover the study of factors that influence growth and development with a focus on three aspects: international economics, energy economics (with a concentration on resource curse) and environmental economics. He is a faculty fellow of the Yeutter Insititute of International Trade and Finance at UNL, and he teaches in the areas of International economics, development, and statistics.
Trevon D. Logan graduated with a Bachelor of Science in Economics from the University of Wisconsin-Madison. He went on to receive two master's degrees demography and economics and his doctoral degree in Economics from the University of California, Berkeley. Dr. Logan is an internationally recognized scholar in economic demography, economic history and applied microeconomics. His current research focuses on historical health patterns, racial discrimination, political economy, mortality, morbidity, and racial disparities in health. His award-winning research has been featured in the Wall Street Journal, Washington Post, the Economist, NBC, Bloomberg, CNN, and other major media outlets.
Dr. Trevon D. Logan is a Hazel C. Youngberg Trustees Distinguished Professor of Economics that currently serves as an Associate and Interim Divisional Dean of Social and Behavioral Sciences at The Ohio State University whose research is internationally recognized and can be seen on major news outlets.
Linda Loubert is a Political Economist with a Ph.D. from the University of Texas at Dallas. She completed a postdoctoral research fellow at the University of Michigan in the Ford Foundation Program on Poverty and Public Policy and Program for Research on Black Americans at the Institute for Social Research. Dr. Loubert, in addition to teaching economics at Morgan State University, uses Geographical Information Systems (GIS) as a tool and generally applies it to spatial analysis surrounding education and economic issues. She is certified as a professional in GIS. She has used GIS over the past 20 years to enhance her spatial analysis of socioeconomic data, better known as GeoDemographics. She teaches students how to use GIS to answer economic data-driven questions. She is currently a Visiting Associate Professor in the Department of Economics at The Johns Hopkins University.
Henry McKoy is a seasoned professional in business, community and economic development, policy, government, finance, philanthropy and the academic worlds. He is a faculty member and Director of Entrepreneurship at NC Central University. He served from 2010-2012 in the North Carolina Department of Commerce where he was appointed by the Governor as Assistant Secretary. At Commerce he was the top Community Development official in NC government. His Division oversaw over half-billion dollars in investments across hundreds of projects throughout NC in areas of Infrastructure, Housing, and Business.
Dr. Monica García-Pérez is a Professor in the Department of Economics at the School of Public Affair St. Cloud State University in Minnesota. Her research concentrates on topics of labor economics, immigration, and health economics. She is also working on wealth inequality across race/ethnicity and the impact of health shocks.
She is a Research Fellow at the Roy Wilkins Center in the Humphrey School of Public Affairs. She has published her research in economics and interdisciplinary journals such as Demography, American Economic Review, International Education Planning, Review of Black Political Economy, Journal of Economics, Race, and Policy among others.
She is the Director of the SCSU Faculty Research Group of Immigrant in Minnesota. She is a member of CSWEP and a fellow of the Diversity Initiative for Tenure in Economics (DITE). Currently, she is the 2020 President of the American Society of Hispanic Economists (ASHE) and a Board Member (Outreach) of the Annual Health Econometrics Workshop (AHEW).
Cecilia Elena Rouse was confirmed by the Senate on March 2, 2021 as the 30th Chair of the Council of Economic Advisers, making her the first Black leader of C.E.A. in its 75-year history. In this role, she serves as President Biden's Chief Economist and a Member of the Cabinet. She is the Katzman-Ernst Professor in the Economics of Education and Professor of Economics and Public Affairs at Princeton University.
Immediately prior to the Administration, Rouse served as the dean of the Princeton School of Public and International Affairs. From 2009 to 2011, Rouse served as a member of President Barack Obama's Council of Economic Advisers. She worked at the National Economic Council in the Clinton administration as a Special Assistant to the President from 1998 to 1999. Her academic research has focused on the economics of education, including the benefits of community colleges and impact of student loan debt, as well as discrimination and the forces that hold some Americans back in the economy.
Joaquín Alfredo-Angel Rubalcaba is an assistant professor in the Department of Public Policy at UNC Chapel Hill. His areas of interests broadly include health and labor economics. Specifically, he has explored the health and labor market outcomes among underrepresented and disadvantaged communities, while developing new empirical techniques to investigate the economic mechanisms and public policies driving these outcomes.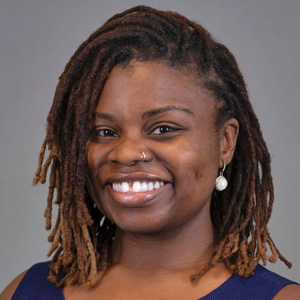 Lauren Russell is a Ph.D. candidate in public policy at Harvard University. Her research interests lie in labor economics and public finance, with a focus on the intersections of poverty, race, inequality, and gender. She is specifically interested in neighborhood sorting, neighborhood effects, and U.S housing policy. She earned an M.A. in economics from Duke University and a B.A. in classics with a minor in economics from Harvard University. Russell currently lives in Cambridge, Massachusetts, and serves as a resident tutor in Harvard's Winthrop House. Last summer, she was a teaching fellow for advanced econometrics for the American Economics Association's Summer Pipeline program, and she taught undergraduate econometrics during the academic year. This year, she'll be a teacher's assistant for undergraduate microeconomics and macroeconomics.
Juan Carlos Suárez Serrato studies how taxes and government spending affect economic growth and welfare. His research focuses on local labor markets and how firms respond to fiscal incentives. His work bridges insights from public finance with other fields including labor, trade, development, industrial organization, and urban economics.
He is an Associate Professor of Economics at Duke University, a Research Associate at the National Bureau of Economic Research, and a Co-Editor of the Journal of Public Economics. He was a Postdoctoral Fellow at the Stanford Institute for Economic Policy Research, received a PhD in economics from UC Berkeley, a BA in economics and mathematics from Trinity University, and is a proud graduate of the AEA Summer Training Program in Economics
Dr. Omari H. Swinton is a professor in the Economics department at Howard University where he teaches introductory, intermediate, and urban economics. He is currently the Director of Graduate Studies and Chair. His research interests include labor economics and education. He has papers examining the teenage labor market, the benefits from attending HBCU's, and the returns to a college education. He coauthored a report for NAFEO entitled "The State of Blacks in Higher Education." He currently is working on projects that examine the returns to effort for students, the obstacles to faculty diversity in higher education, and benefits of attending an HBCU. He is the director of the AEA Summer Training Program and Scholarship Program which has increased diversity in the field of economics by preparing talented undergraduates for doctoral programs in economics and related disciplines. He earned his B.S. from Florida A & M University in 2001, and his doctoral degree from Duke University in 2007. He resides in Upper Marlboro, MD with his wife, Phyllis, and four children, Omari Jr., Nyla, Jamir, and Nasir.
Andre D. Vann, archivist, author, griot, and educator is the Coordinator of the University Archives and Instructor of Public History at North Carolina Central University. His research interests include African American History, 20th Century United States History, Southern history, African Americans in Public History and Public Memory and civil rights. He is especially interested in understanding the complex connections between African American history, memory, funerary, race, "Black Wall Street", and social change in Durham, North Carolina through the twentieth and twenty-first century. He shares much of his research interests with student in a course entitled History 2890 Historical Methods and Applications in History which explores research topics in the humanities.
Jorge N. Zumaeta's research focuses on socioeconomic development, applied econometrics, social equity, and measuring macroeconomic policy impact. Dr. Zumaeta has 20 years of a successful track as a research economist, publishing 51 major research studies, co-authoring another 62 project evaluations and analysis, consulting in the development of state and local guidelines and performance measures for workforce development programs. Prior to joining Florida International University – Academic Planning and Accountability, as Senior Director, Dr. Zumaeta served as a Regional Economist for the Florida Department of Labor. Dr. Zumaeta is a Fulbright Research Scholar in Economics and holds a BA and MS in Economics from Florida Atlantic University and a Ph.D. in Social Sciences – Economics from Tilburg University.